As a gunman drove the streets of Kalamazoo, Michigan, on Saturday evening, firing shots at random that killed six people and injured two others, students at a local college were left in the dark about the potential threat.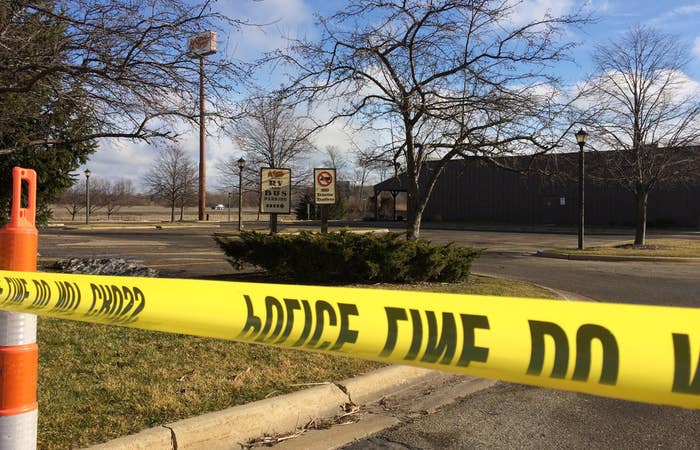 Police arrested 45-year old Uber driver Jason Brian Dalton over what they said were "senseless, random" fatal shootings in three separate locations around the city.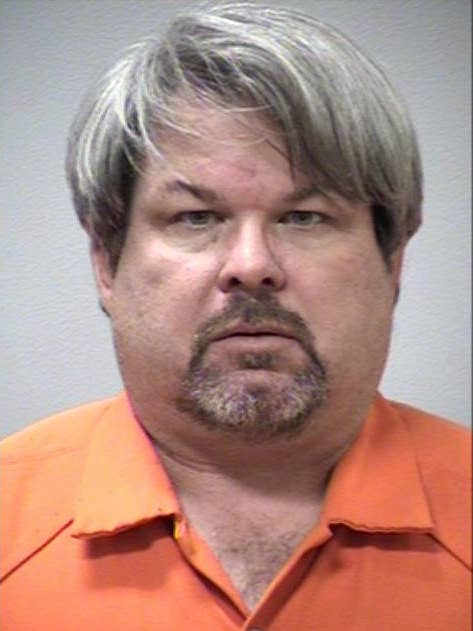 Western Michigan University did not send out any text message alerts to students despite two of the three shootings happening just miles from campus.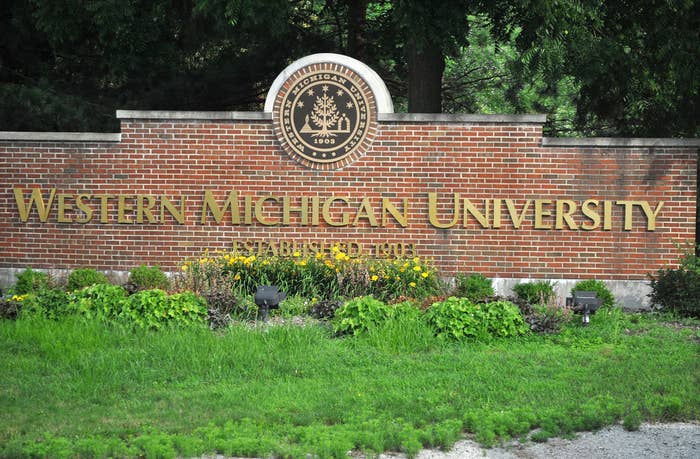 "As students, we were getting all of our information through the social media app, Yik Yak," WMU student Mariah Armstrong told BuzzFeed News via email.
On Sunday, students complained on the college's Facebook page about the lack of information from campus officials.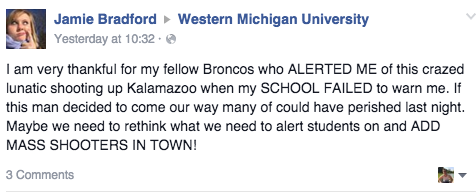 "I can get a phone call and emergency text from [WMU] whenever there is a robbery, [severe] weather, or a fucking gas leak," this user wrote, "But a mass shooting happens in the campus area and nothing!"

"Why are you so quick to alert us of robberies and muggings on campus, but when someone is murdering innocent people in our community you say nothing?"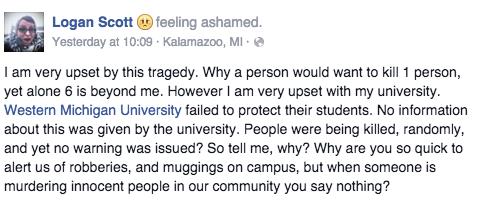 Under federal law, colleges are required to alert students "upon confirmation of a significant emergency or dangerous situation involving an immediate threat to the health or safety of students or employees occurring on the campus."
In a statement on Sunday, WMU President John M. Dunn said the university didn't legally need to send out an alert, but he acknowledged they should have.
"Clearly, we failed last night to provide adequate information and updates," he said.
"We need to make adjustments in our own procedures to respond to extraordinary circumstances. Last night's incident clearly was one," Dunn said.
The president said guidelines and procedures would be reviewed, and on Monday, he apologized again at a campus town hall.
He also said officials were "exploring more effective ways to use social media" to warn students — something that was tested later on Sunday evening when the WMU Facebook page told students to "avoid the area" of an off campus shooting in the city's Arcadia neighborhood.
According to Kalamazoo police, a man was shot in the torso and leg during a home invasion around 9 p.m. local time. The man's injuries were not considered life-threatening, officers said.
The university's decision to alert students of the incident via Facebook was also met with some online criticism.
"A Facebook notification? How about an actual alert on our phones?" one user wrote.
"Still...a phone call for a gas leak? But not shootings?" wrote another.
Cheryl Roland, WMU's executive director for university relations, told BuzzFeed News the university would not have previously posted such an alert on Facebook for an off-campus incident, but wanted to warn students in the wake of Saturday's shootings.
"We were certainly aware of the anxiety level on the campus and in the community because of the previous night's incident," she said. "We wanted to well serve our students and we choose to ouse social media and our portal to inform them of the event."