This Russian Fashion Designer Just Showcased An Insane Collection
♫ Why don't you go where fashion sits... Putin on the Ritz ♫
This is Russian designer Leonid Alexeev, whose latest showcase at Moscow Fashion Week is raising eyebrows. Well, outside the Kremlin at least.
Alexeev collaborated with Russia's Defense Ministry for a militant-themed collection that was inspired by the invasion and annexation of Crimea by Russian forces, according to the Guardian.
The collection featured lots of male models wearing balaclavas -- an allusion to the outfits worn by plain-clothed Russian army fighters who invaded the Ukrainian territory without acknowledging they had been sent by Moscow.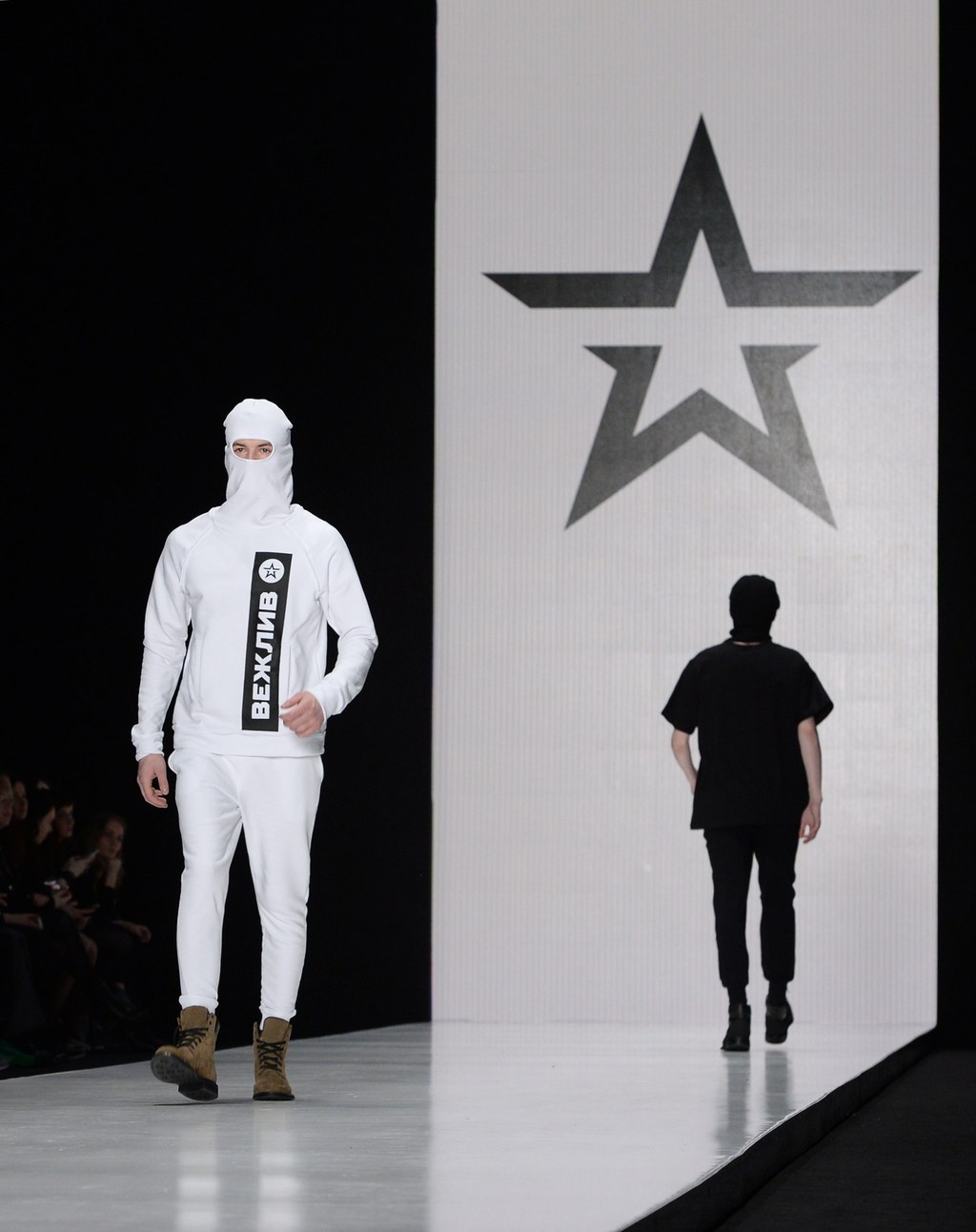 "I do not sew army uniforms, but I can help make the army attractive to people. This is my personal form of patriotism," Alexeev told Russia's Time Out.
"The military has a very strong sense of duty and responsibility," he said. "These are people of honor. It is a very strong, masculine energy."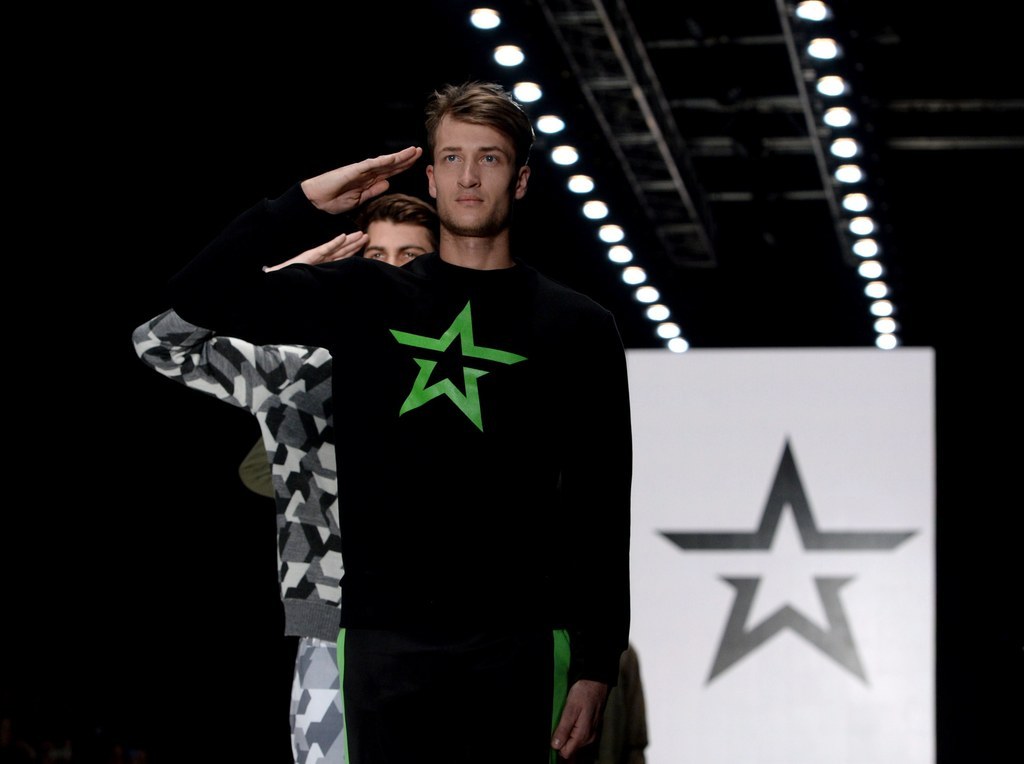 The Washington Post labelled the collection "absurd."
"This is a gratuitous political referencing for commercial purposes," New York fashion expert Hazel Clark told the Post.
Thousands of people have been killed in fighting in eastern Ukraine, as Russian-backed rebels motivated by Moscow's annexation of Crimea seek to separate from Kiev.