The underage teen girl with whom Anthony Weiner has pled guilty to sexting was trying influence the 2016 presidential election when she made contact with him, his lawyers argued Wednesday.

In a lengthy sentencing submission in the US District Court for the Southern District of New York, Weiner's lawyers argued the former congressman was suffering from a "sickness" when the then-15-year-old girl reached out to him via Twitter "looking to generate material for a book the Government has disclosed she is now shopping to publishers."
"The instant federal investigation was properly launched, and then, quite improperly, injected into the US presidential election, quite possibly affecting its outcome," Weiner's lawyers wrote. "After the election was over, the high school student told Government investigators that this had been one of her goals from the outset."
The Oct. 28 disclosure by then-FBI Director James Comey that investigators had reopened their probe into Hillary Clinton's email server after finding government emails on the computer of Weiner's wife Huma Abedein, a top Clinton aide, rocked the presidential election just days before voters were due to head to the polls. In her new book chronicling her election defeat, Clinton argues that "If not for those decisions [by Comey], everything would have been different."
Weiner, 53, pled guilty in May to one count of transferring obscene material to a minor as part of a plea agreement to serve between 21-27 months in prison, but the judge could sentence him to as many as 10 years.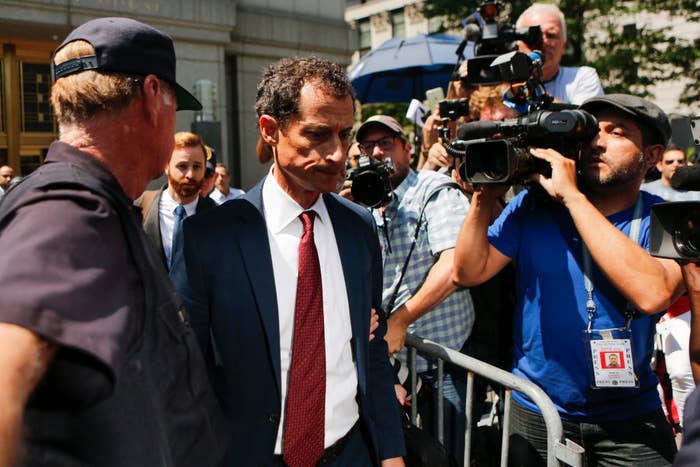 In the early months of 2016, Weiner exchanged explicit messages with at least 19 women, his lawyers revealed in their sentencing memorandum, including more than 1,500 messages sent to one middle-aged woman.
The teen, whom Weiner's lawyers only refer to as Jane Doe, or JD, first contacted him on Jan. 23, 2016, while Weiner was "laid up in his apartment by a record-setting blizzard in Manhattan," his lawyers said.
"In fact, and unbeknownst to Anthony, JD was looking for material for a book — one she has now written and is shopping to publishers," they wrote. "As she later stated to Government investigators, she also hoped to somehow influence the US presidential election, in addition to securing personal profit."

Weiner's lawyers said the teen's actions did not "excuse" the behavior of Weiner, "who never should have responded."
Neither the teen girl nor her father, whom BuzzFeed News is not naming, immediately responded to a request for comment on Thursday.
But when BuzzFeed News spoke with them before the election, both she and her father said they did not support Donald Trump. The girl described herself as a "big fan" of the Clintons and said she would to move to Germany if Trump is elected. Since the election, she has shared ant-Trump memes on her Facebook account.
She and her father also said they were upset with Comey's public announcement.
"The last thing that I wanted was to have this become political propaganda," she said.
"Why couldn't your letter have waited until after the election, so I would not have to be the center of attention the last week of the election cycle?" she wrote in an open letter to Comey.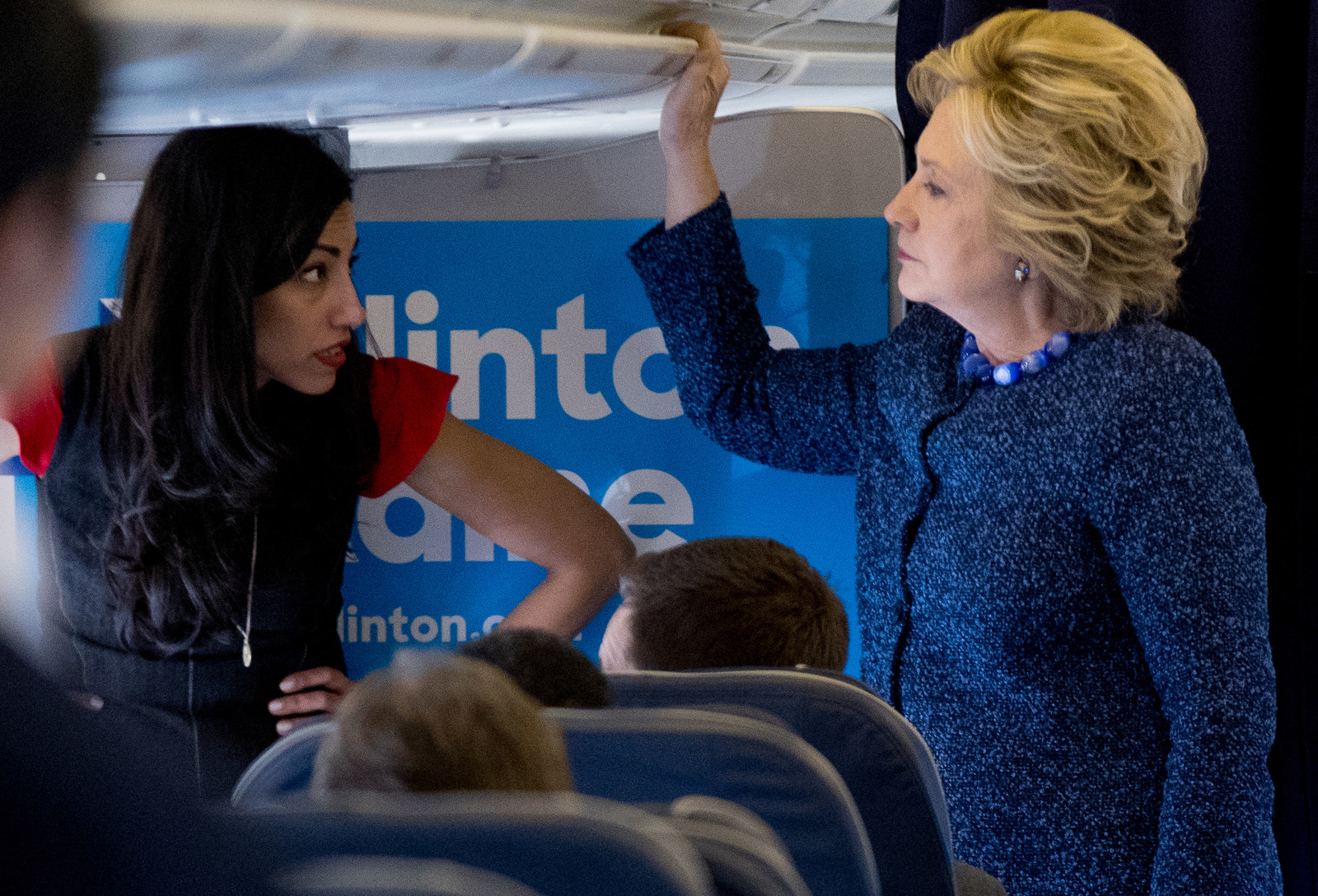 The teen first revealed her story in an interview with DailyMail.com for which she was paid $30,000, Weiner's lawyers said, citing government investigators. She was also said to be paid $10,000 for her first on-camera interview with Inside Edition, which aired this week.
In the interview, Inside Edition said the teen was "finally feels comfortable talking about the remarkable role she played in the greatest upset in US political history."

"I think it made people question Hillary Clinton," she said.
Weiner's lawyers said his "hunger for the adulation of strangers" came about in part to "[mask] emotional deficits with roots in his childhood" caused by the "troubled behavior of his elder brother."
The disgraced politician has since received treatment at facility for sex addicts.
Abedin, his estranged wife, has filed for divorce. The pair sat together in a Manhattan court on Wednesday where they requested the divorce proceedings be kept secret for the sake of their young son.