The Australian and Brazilian women's soccer teams faced off against one another in the quarter finals of the Rio Olympics on Friday night.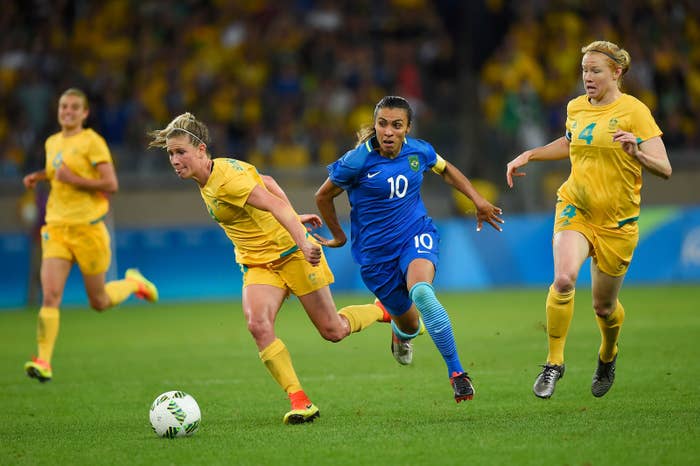 After two hours of play and extra time, the home team won the match in a penalty shoot-out, 7-6.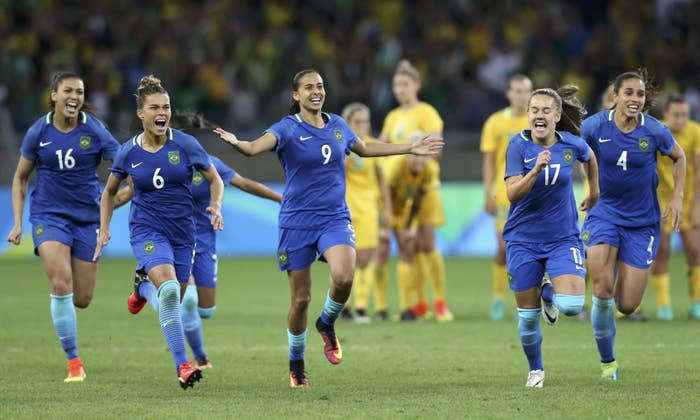 During a break in play in the second half, when the Aussie goalkeeper went down, team captain Lisa De Vanna decided she needed some refreshment.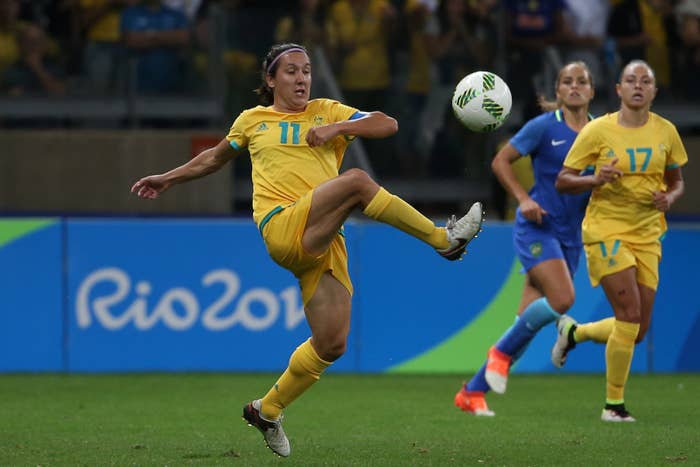 Luckily teammate Elise Kellond-Knight was on hand with a water bottle to share.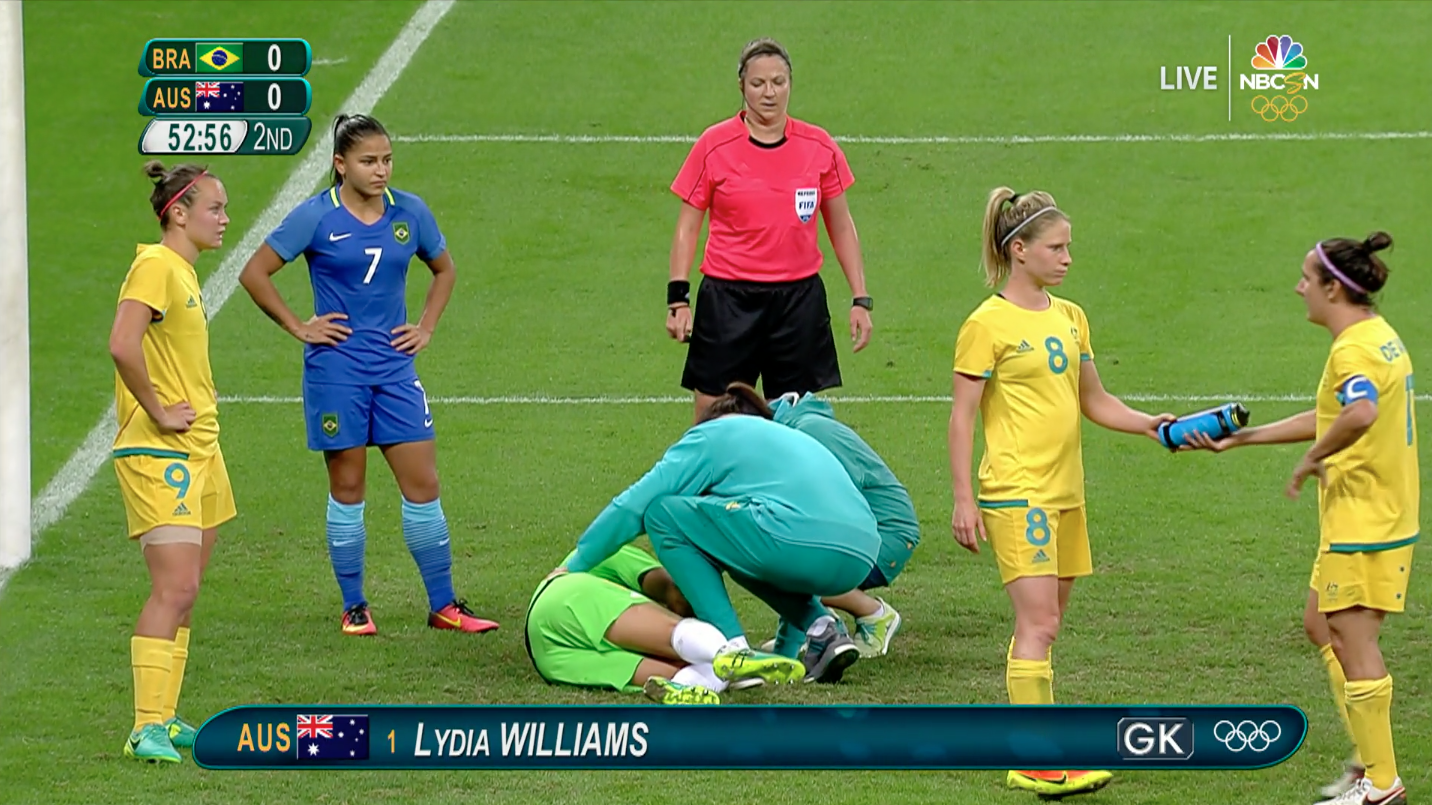 Presumably because she was so laser focused on plotting how to beat the Brazilians, De Vanna was, err, a little distracted.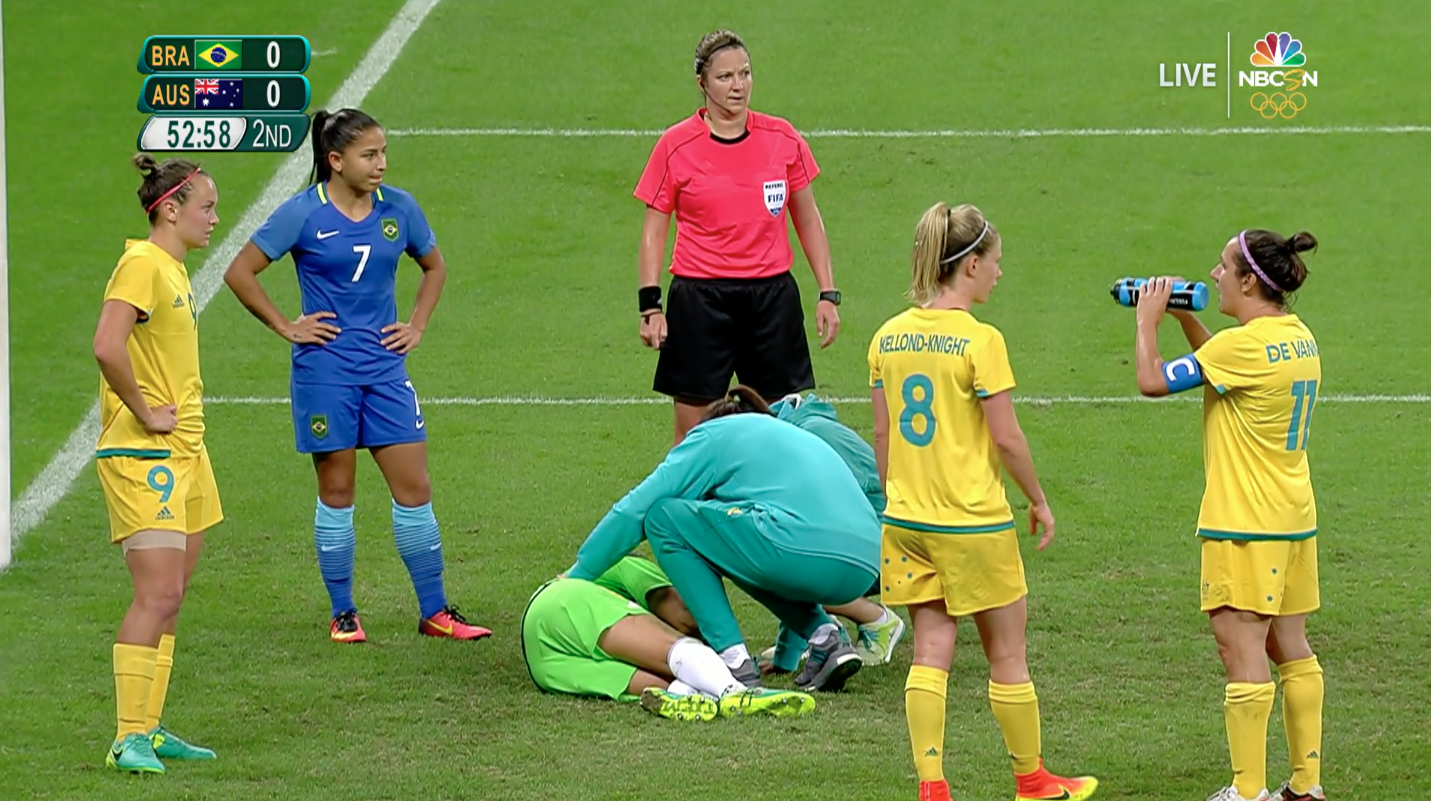 She seemed to briefly forget how water bottles work.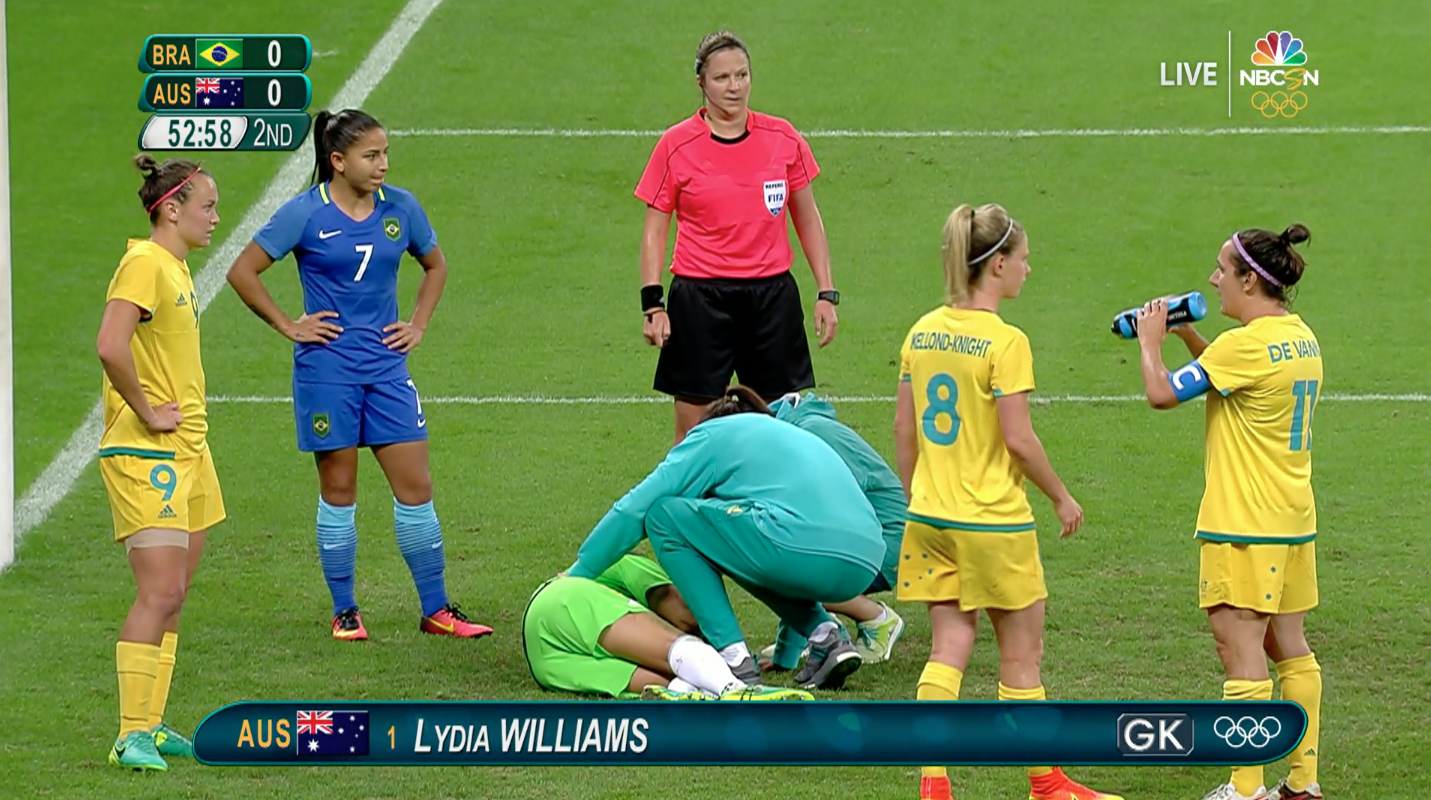 Realizing her captain was in dire need of water/saving from embarrassment, Kellond-Knight heroically intervened.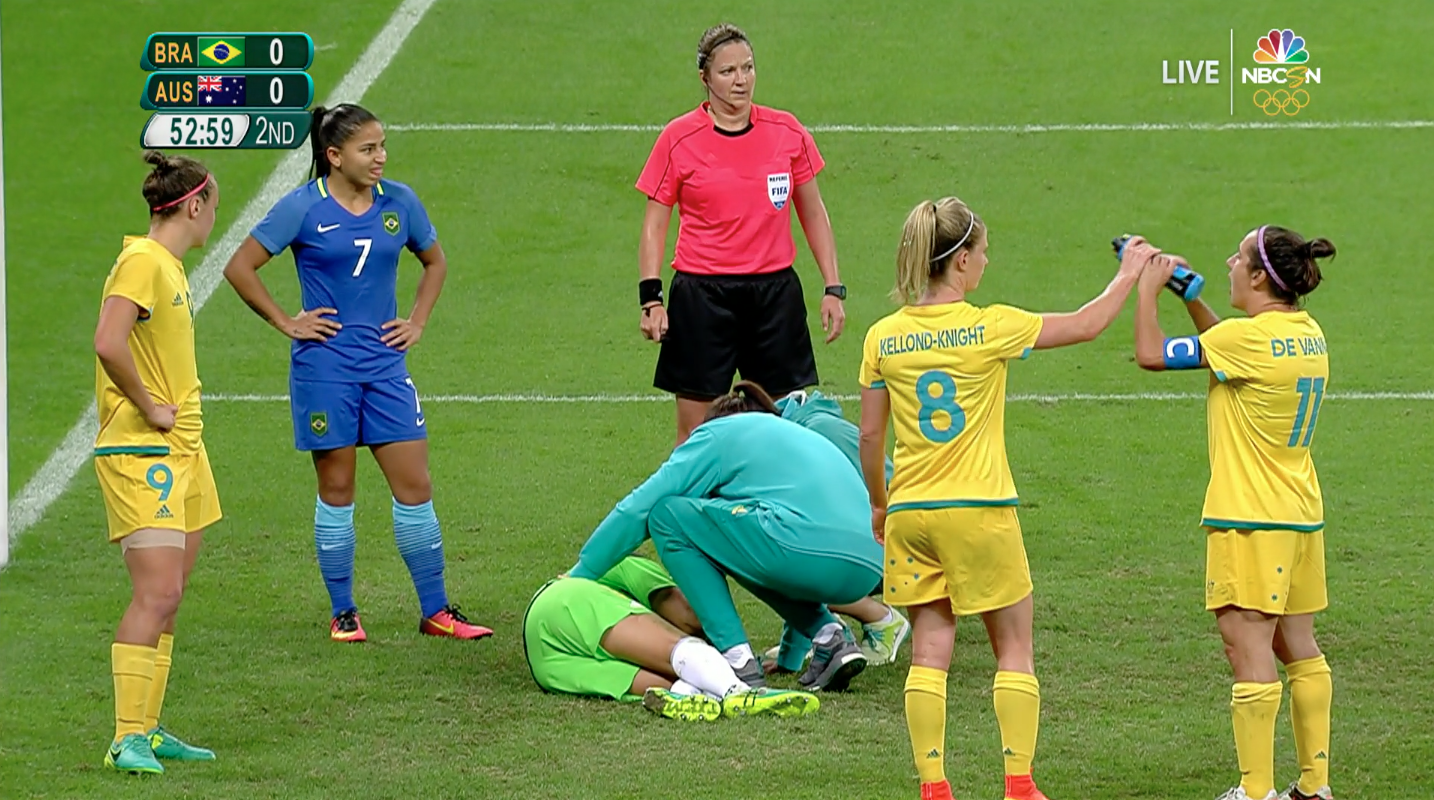 "Therrrrrrrrre you go, friend."
Olympians: They're just like us.