Disappearing Marine Found Guilty Of Deserting His Unit
Cpl. Wassef Ali Hassoun disappeared from his post in Iraq in 2004, and then again when faced with the possibility of charges back in the U.S. As part of his sentence, he was dishonorably discharged with a reduction in rank and must serve two years of confinement.
Judge Marine Maj. Nicholas Martz ruled in a bench trial that Cpl. Wassef Ali Hassoun was guilty of deserting his unit in Iraq in 2004 and deserting again in 2005 by fleeing to Lebanon after briefly returning to the United States.
Hassoun was also convicted of causing the loss of his service pistol but found not guilty to a theft charge related to his gun.
As part of his sentence, Hassoun was dishonorably discharged with a reduction in rank, must serve 735 days of confinement, and forfeit all pay, according to a statement from the U.S. Marines.
A Marine corporal accused of deserting his post while on duty in Iraq in 2004 faced trial Monday at a military court in Camp Lejeune, North Carolina.
Cpl. Wassef Ali Hassoun maintains he was kidnapped by militants from his base in Fallujah in June 2004, but prosecutors allege he abandoned his post out of protest against the U.S. military's treatment of Iraqis.
Days later, he was pictured blindfolded next to a knife-wielding man who claimed to be with the group "National Islamic Resistance/1920 Revolution Brigade."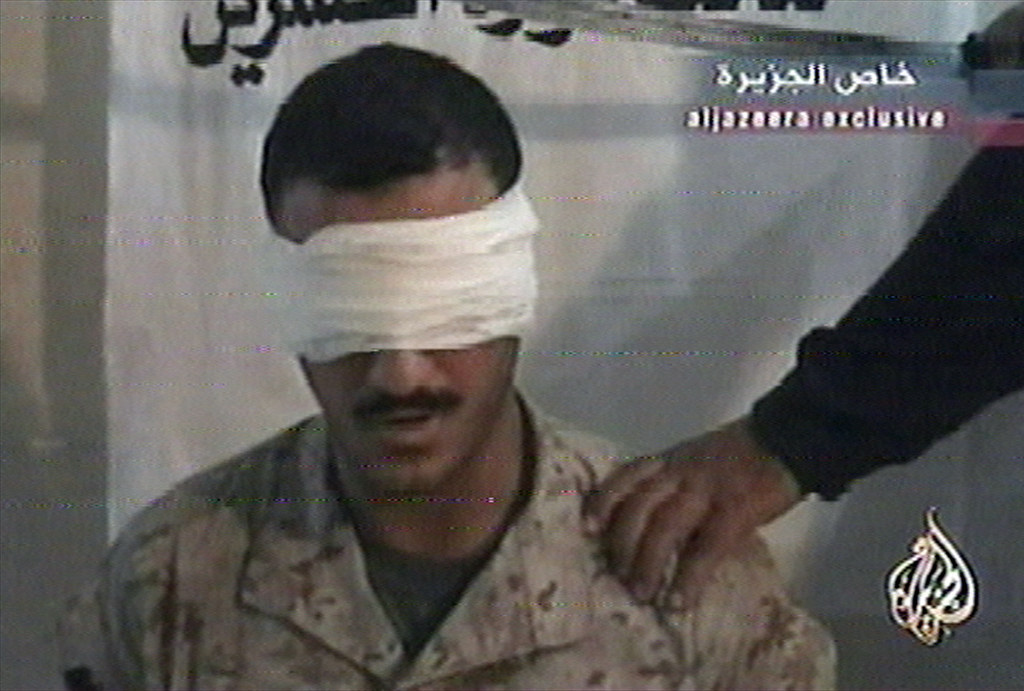 Hassoun, a native of Lebanon and naturalized American citizen, turned up at the U.S. embassy in Beirut on July 8 claiming to have been kidnapped, but after returning to the U.S. he was quickly accused of faking his own abduction.
"I did not desert my post," Hassoun told reporters on July 19, 2004, after returning to a marine base in Virginia. "I was captured and held against my will by anti-coalition forces for 19 days. This was a very difficult and challenging time for me."
In December 2004, Hassoun's commanders "preferred" charges to what's known as an "Article 32 investigation," the military equivalent of a grand jury in which an investigating officer reviews evidence and determines whether to recommend charges for court-martial proceedings.
During that investigation, Hassoun visited family in Utah in early January 2005, only to once again disappear and be declared a deserter after failing to report back to base in North Carolina.
Military officials told reporters at the time that Hassoun had not been considered a flight risk because he had willingly turned himself in and had previously traveled to Utah before charges were laid against him.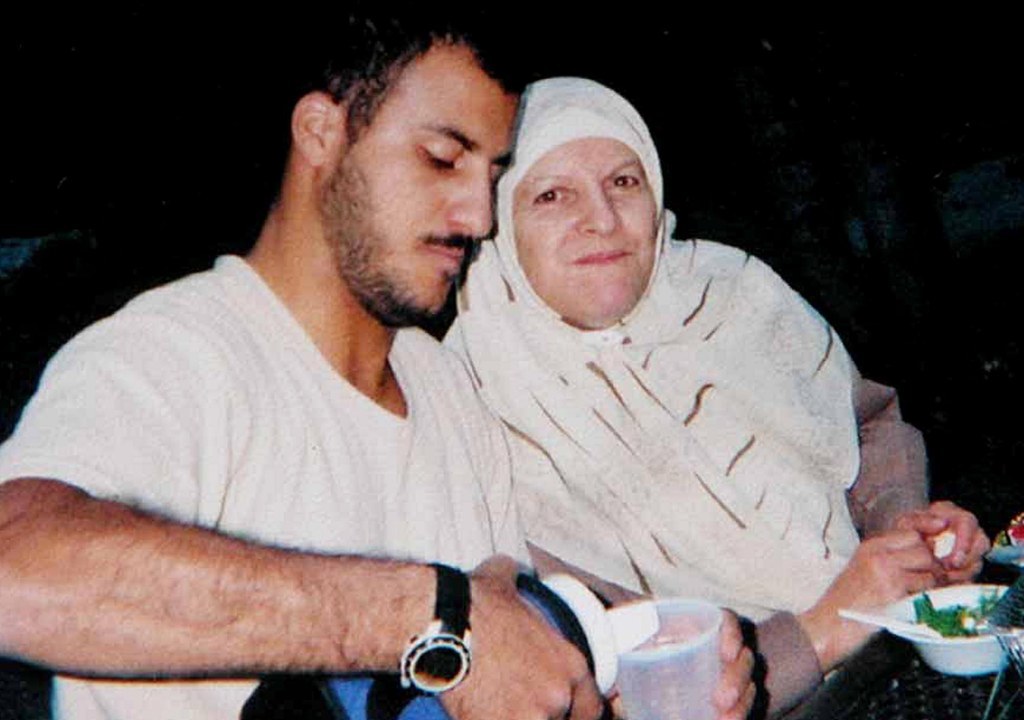 His whereabouts were unclear for a number of years, until he contacted the U.S. military in June 2014, offering to turn himself in. Military officials won't say from where Hassoun was returned to the U.S., but he was believed to have been in Lebanon. The Associated Press reported he had been entangled in the Lebanese court system for many years, as the country debated extraditing him.
Upon his return, Hassoun's Article 32 investigation resumed. On Sept. 21, 2014, Hassoun's Commanding General, Maj. Gen. William D. Beydler, referred the corporal to court-martial proceedings on charges of desertion, destruction of government property, and larceny and wrongful appropriation of government property in connection with the handgun he had with him when he allegedly fled.
Hassoun only faces one "specification," or count, of desertion, despite allegedly absconding twice. The defense and prosecution teams will have to determine whether that count covers only one of the alleged instances or if both can be coupled under the same charge.
If convicted, Hassoun faces a lengthy period in a military prison, Lt. Col. Cliff W. Gilmore, a Marine Corps spokesperson, told BuzzFeed News. "The military has a unitary system of sentencing in which the accused receives one sentence for all convicted offenses and is not sentenced for each offense separately," Gilmore said. "In this case, if Cpl. Hassoun is found guilty of all alleged offenses, he will face a maximum sentence of 29 years confinement, a dishonorable discharge, reduction to the lowest enlisted rank, and forfeiture of all pay and allowances."
Hassoun enlisted as a Marine in 2002 to serve as a motor vehicle operator and Arabic translator.
On Monday evening, the Marine Corps released an updated charge sheet for Hassoun, outlining that his charge of desertion had been split into three specifications.
"Hassoun entered a plea of Guilty to Specification 3 of Charge I for the lesser included offense of unauthorized absence no less than three days and no greater than 30 days, and Not Guilty to all other charges and specifications," Capt. Stewart M. Coles said in a statement to BuzzFeed News.
Hassoun elected to be tried by a military judge alone instead of by a jury, Coles said.
Read Hassoun's charge sheet here:
Download PDF