Washington Woman Found Dead After Being Kidnapped For Ransom
A woman has been arrested in connection with the abduction after the FBI helped local authorities conduct a sting operation.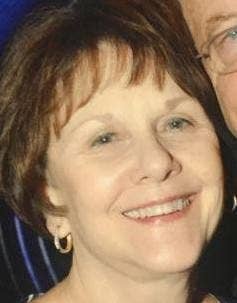 A Washington state woman has been found dead after being abducted for ransom from her home, authorities said Monday.
Randy Harris called authorities on Friday to report his wife, Sandra, 69, had been kidnapped from their home in Kennewick, near the Oregon border, the Kennewick Police Department said in a statement.
Police Sgt. Ken Lattin told Q13 Fox the abductor used Sandra Harris's phone to telephone her husband and demand an undisclosed sum of money in exchange for her return.

Police and the FBI then initiated contact with the suspect, negotiating for several hours before agreeing to a money exchange, the Kennewick Police Department said.
Shortly after the money drop took place on Friday night around 10 p.m. local time, police and SWAT team members arrested Theresa Wiltse, 49.
Records show Wiltse is now being held in the Benton County jail on a kidnapping charge.
Despite Wiltse's arrest, Harris remained missing as authorities continued to search for her.
On Sunday morning, a driver spotted a woman's body by the side of a road less than 20 miles from her home, Q13 Fox reported, with authorities announcing Monday that the body was that of Harris.
A Benton County Sheriff's Office spokesperson confirmed the woman's death to BuzzFeed News on Monday, but would not provide additional information.
On Saturday, Kennewick police said they did "not believe this was a random act."
"We have reason to believe this family was specifically targeted," police said in a statement. "We are still working on answering the 'why' question."