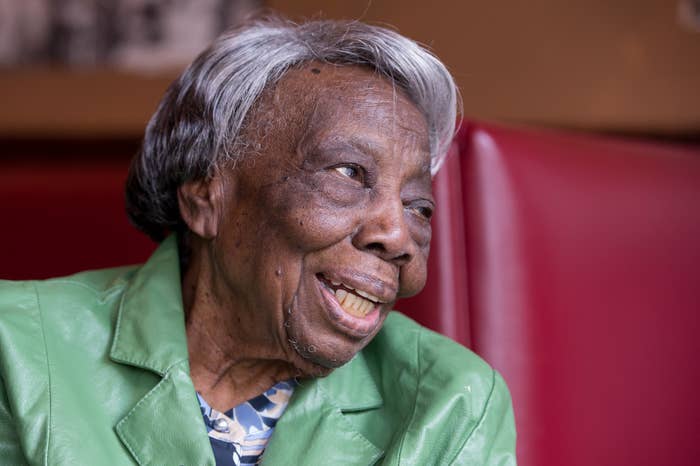 Virginia McLaurin, a Black woman who charmed people the world over with her joyful reaction to meeting the Obamas when she was 106, died on Monday. She was 113.
"She had been under hospice care for a few days," McLaurin's family wrote on a Facebook page that had been sharing updates about her life since she went viral. "She lived an incredibly full life and appreciated all the love she received from people on this FB page and everywhere she went."
Meeting the first Black president had been McLaurin's big wish, she told NBC Washington in 2014 when she was honored at a DC event for her work spending 40 hours per week volunteering with local students with mental and physical disabilities.

"I didn't think I'd live to see a Black president," McLaurin said at the event.

Two years later, her wish came true when she was invited to the White House in 2016 to meet former president Barack Obama and former first lady Michelle Obama as part of celebrations for Black History Month.
Upon being introduced to the president, McLaurin immediately let out an excited "Hi!" and began dancing with excitement.
"What's the secret to still dancing at 106?" the president asked her.
"I thought I would never live to get in the White House," McLaurin said. "And I tell you, I am so happy."
"You have just made our day," Michelle told her. "That energy, man!"
Footage of the encounter was viewed tens of millions of times when it was uploaded to the official White House social media pages.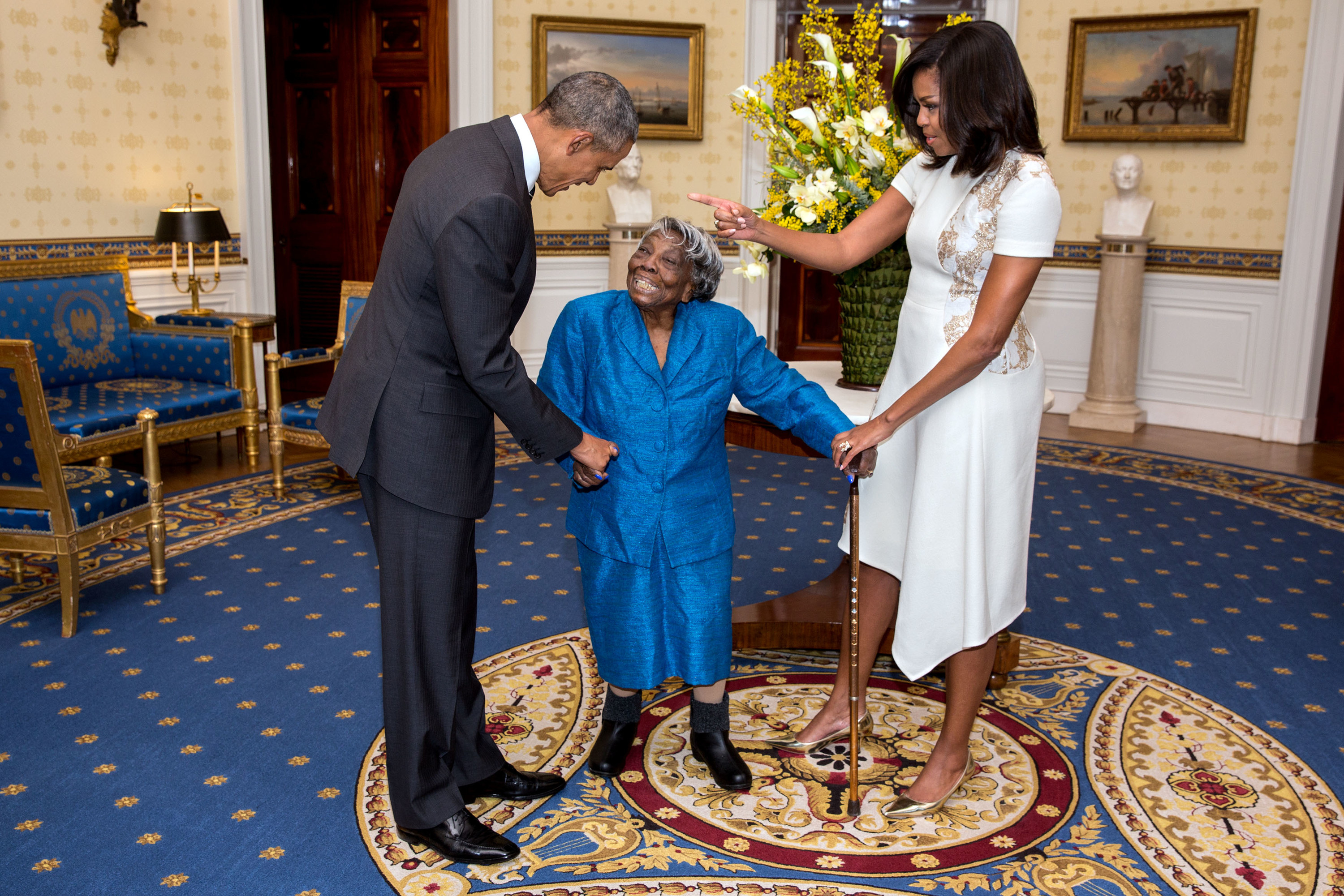 After her death was announced on Tuesday, the Obamas posted a tribute to her on Twitter, with the video of their meeting. "We know you're up there dancing," they wrote.
McLaurin was born in segregated South Carolina in 1909 to a family of sharecroppers. She married when she was 13 and had two children, she told the Washington Post in 2016. When her husband was killed in a bar brawl after just a few years of marriage, she moved to DC in the late 1930s to be with her sister.
In her more than a century of life, McLaurin worked as a housekeeper and managed a laundry shop. When she retired, she volunteered for over two decades with young people in DC and as an advocate for the tenants rights organization Latino Economic Development Center. It was this volunteer work White House officials had praised when they offered her the meeting with the Obamas following campaigning by McLaurin and her friends for the encounter.
After the joyous meeting went viral, people rushed to donate to McLaurin so she could move to a nicer apartment, even gifting her an iPad so she could watch footage of the White House meeting after complaining she hadn't seen it.
"I was so happy to meet the Black president," McLaurin told the Washington Post after the meeting. "I was so happy to shake his hand, and his wife was so nice. It was the joy of my entire life. I can die smiling now."