Two U.S. Ski Team Prospects Killed In Avalanche In Austria
Ronnie Berlack, 20, and Bryce Astle, 19, died Monday at the Sölden ski resort.
Two promising young development-level racers with the United States ski team were killed Monday in an avalanche in the Austria ski resort of Sölden, the team announced Monday.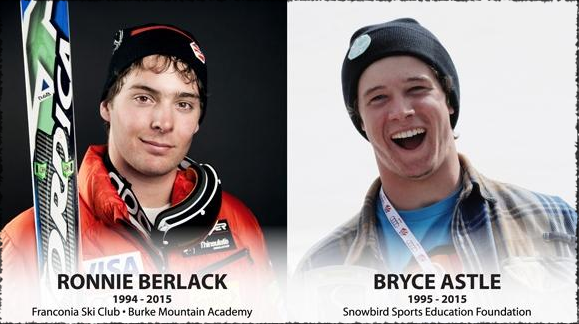 Ronnie Berlack, 20, and Bryce Astle, 19, were part of a group of six people skiing when the avalanche struck.
The group had been descending from the 3,056-meter Gaislachkogel mountain near Rettenbach glacier, the Associated Press reported.
The four other skiers managed to ski out of the slide, but Berlack and Astle were killed.
An avalanche warning had been in place in the area after days of heavy snowfall and mild temperatures, according to the AP.
"Ronnie and Bryce were both outstanding ski racers who were passionate about their sport – both on the race course and skiing the mountain," said U.S. Ski and Snowboard Association President and CEO Tiger Shaw in a statement on the team's website.
"Our hearts go out to the Berlack and Astle families, as well as to their extended sport family. Both of them loved what they did and conveyed that to those around them," Shaw said.
Berlack, of Franconia, New Hampshire, was named to the U.S. ski team's development squad in 2013, having been a student at Vermont's Burke Mountain Academy.
"Ronnie embodied a love of the mountains and boundless positive energy. He was always upbeat and he was super connected to people in the ski racing world," said Jory Macomber, USSA vice president of athlete career and education and Berlack's coach at Franconia Ski Club.
"Whenever I brought up his name, people would smile and share wonderful stories. We will really miss him," Macomber said.
Astle, of Sandy, Utah, had been invited to train with the development team this season, after finishing as the top junior at the U.S. Alpine Championships in March 2014.
Just four days ago, Astle posted on Instagram that he was looking forward to 2015 and his visit to Europe.
Sölden is the site of skiing's annual World Cup event, which was held last year at the end of October.