U.S. Forces Kill "Senior ISIS Leader" In Syria, Capture His Wife
Abu Sayyaf was killed by U.S. Special Operations Forces in eastern Syria on Friday, the Pentagon said.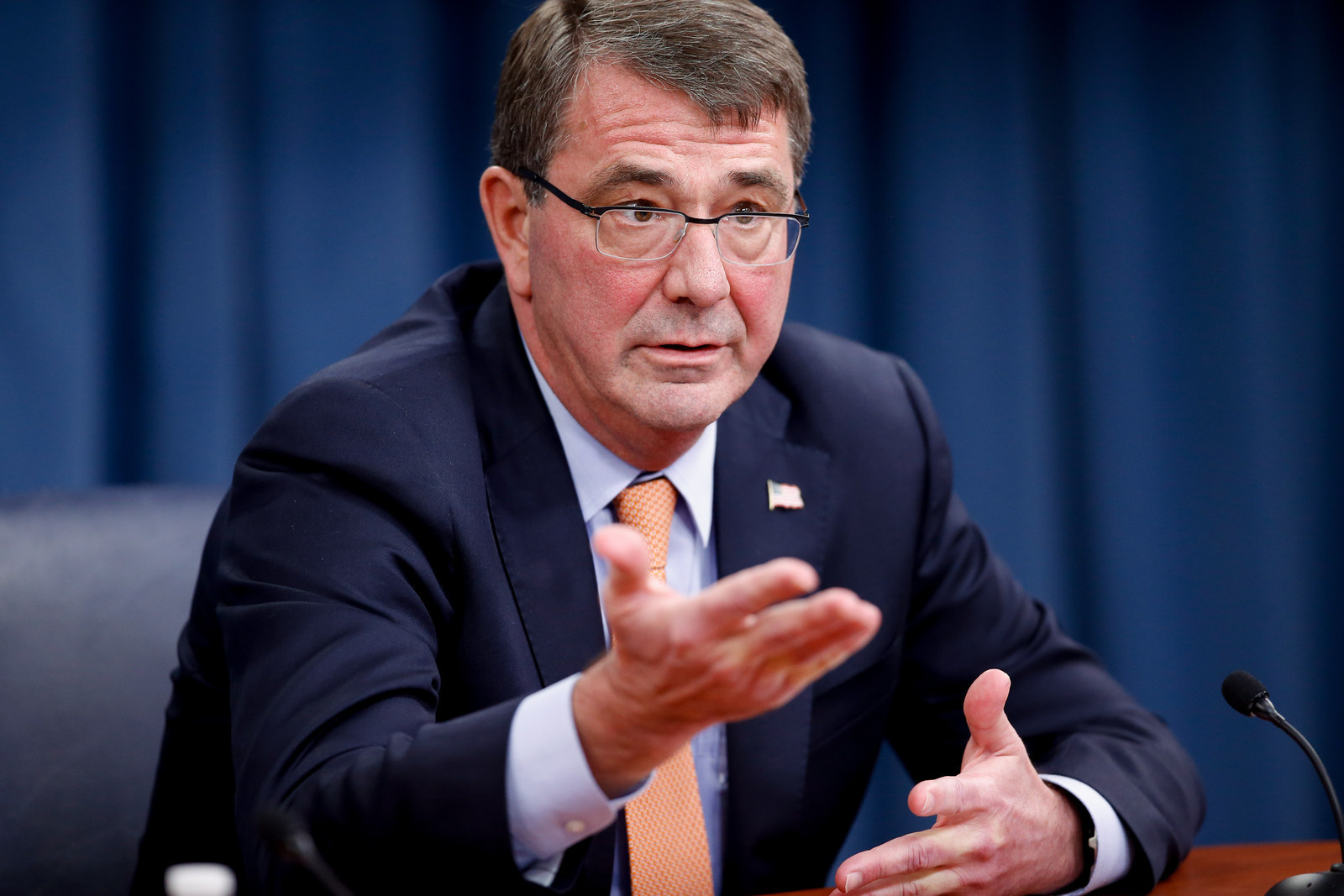 U.S. Special Operations Forces killed a "senior ISIS leader" on Friday night during a raid in eastern Syria, officials announced Saturday.
At the direction of President Obama, U.S. forces based in Iraq carried out a mission in al-Amr to capture Abu Sayyaf and his wife Umm Sayyaf, the Pentagon said Saturday.

The senior ISIS leader was killed when he "engaged" the American troops, Defense Secretary Ash Carter said in a statement. No American troops were harmed during the operation.
"Abu Sayyaf was involved in ISIL's military operations and helped direct the terrorist organization's illicit oil, gas, and financial operations as well," Carter said.
During the raid, U.S. forces captured Umm Sayyaf, whom officials suspect to be an ISIS member. She is currently in U.S. military detention, according to National Security Council spokeswoman Bernadette Meehan.
"[She] played an important role in ISIL's terrorist activities, and may have been complicit in what appears to have been the enslavement of a young Yezidi woman rescued last night," Carter said, using an alternative acronym for the terrorist group.
Yazidis are an ethnic and religious minority in Iraq who have been killed and abducted by fanatic ISIS militants.
Meehan said efforts are underway to reunite the abducted Yazidi woman with her family.
She added that the terms of Umm Sayyaf's detention are still being determined. "We are working to determine an ultimate disposition for the detainee that best supports the national security of the United States and of our allies and partners, consistent with domestic and international law," Meehan said, adding that the Red Cross would have access to the detained woman.
Meehan said Iraqi authorities were aware of the operation, but gave no mention of whether Syrian officials were informed. However, she equated the raid with ongoing U.S.-led airstrikes against ISIS targets in Syria, which Damascus authorities are not informed of. She described both the airstrikes and raid as "consistent with domestic and international law."
"The President authorized this operation upon the unanimous recommendation of his national security team and as soon as we had developed sufficient intelligence and were confident the mission could be carried out successfully and consistent with the requirements for undertaking such operations," Meehan said.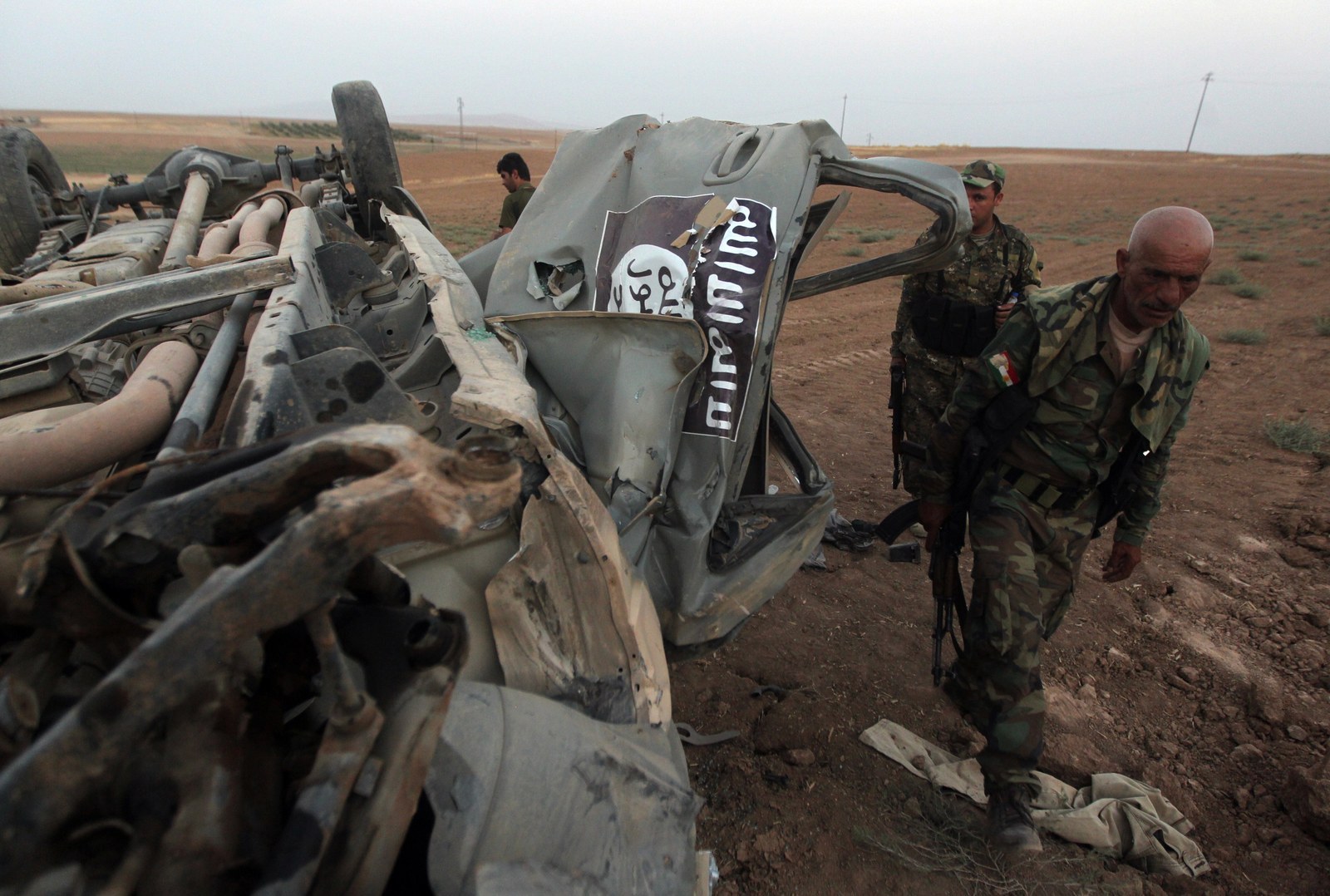 The Pentagon chief praised the raid as having dealt a "significant blow" to ISIS. "It is a reminder that the United States will never waver in denying safe haven to terrorists who threaten our citizens, and those of our friends and allies," Carter said.

Initial reaction from sources in and with connections to ISIS was that Abu Sayyaf's death was indeed a blow to the organization. They suggested that his influence within the organization extended beyond the realm of oil and gas — an idea put forward by U.S. officials as well, who said he had a role in the group's military operations.
Though this claim could not be verified, one source within ISIS said that Abu Sayyaf had been a key player in negotiations to sell oil and gas to the Syrian regime. Such deals have long been an instrumental part of the group's energy trade.
The same source acknowledged that the U.S. had "killed an important leader."
But with ISIS making recent gains in Iraq and Syria, he also struck a defiant tone. "We'll build our Islamic country even if they kill Baghdadi himself," he said, referring to the group's leader, Abu Bakr Al-Baghdadi.
Munzer al-Awad contributed to this report.