U.S. And U.K. Mulling New Sanctions On Russia Over Ukraine Conflict
The meeting of the top American and British diplomats came as Ukraine's military braced for a possible rebel attack on the city of Mariupol.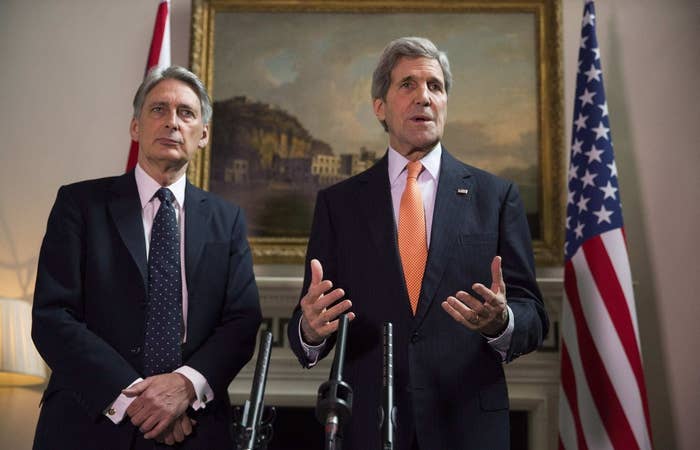 The U.S. and its Western allies are considering imposing additional sanctions against Russia over its continued backing of rebels in eastern Ukraine, Secretary of State John Kerry said Saturday.
Speaking in London before a meeting with British Foreign Minister Philip Hammond, Secretary Kerry criticized Moscow for violating a cease-fire agreement that came into effect last weekend, before being left in tatters by the seizure of the city of Debaltseve by Russian-backed rebels.
"Russia has engaged in an absolutely brazen and cynical process over these last days," Kerry said.
"So we are talking about additional sanctions, additional efforts," Kerry said. "I'm confident that over the course of the next days, people are determined to make it clear we're not going to play this game.
"We're not going to sit there and be part of this kind of extraordinarily craven behavior at the expense of the sovereignty and integrity of a nation. This is behavior that is completely counter to everything that the global community has worked to achieve and to put in place ever since World War II."
His comments were echoed by Hammond, who condemned Russia for breaching the cease-fire agreement.
"We're going to take the opportunity this morning to talk about the challenge we face in Ukraine from Russia's continued aggression, the unacceptable way in which the cease-fire agreement that was signed just 10 days ago has been so systematically breached," Hammond said.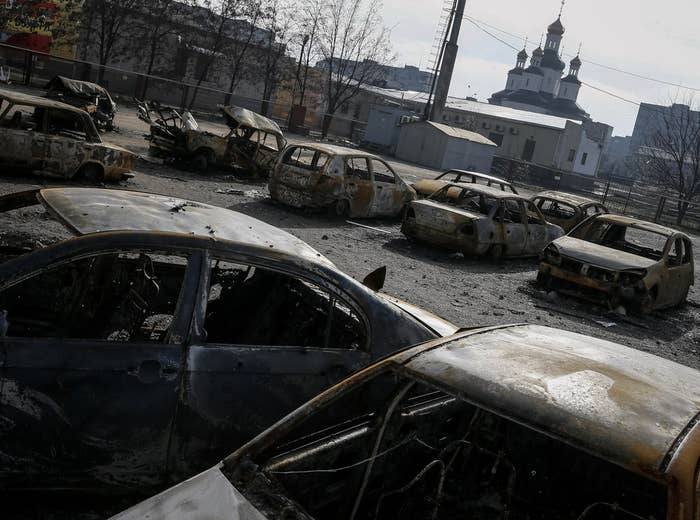 Secretary Kerry also condemned what Ukraine's military said was a build-up of Russian-backed separatists near the port city of Mariupol.
Kiev's military on Friday accused Russia of sending tanks and troops towards the rebel-held town of Novoazovsk near Mariupol and said government forces are bracing for an assault on the city, according to Reuters.
"The adversary is carrying out a build-up of military equipment, weapons and fighters in the Mariupol area with the aim of a possible offensive on it," military spokesman Andriy Lysenko told reporters.
"They are sending out small sabotage groups out almost every night. We can see the activities of the enemy around Novoazovsk where military hardware, fighters and ammunition are being amassed," he said.