This is, of course, NBC reporter and news anchor Andrea Mitchell.
During her decades-long career, she has worked as a congressional and White House reporter, foreign correspondent, and host of Andrea Mitchell Reports on MSNBC.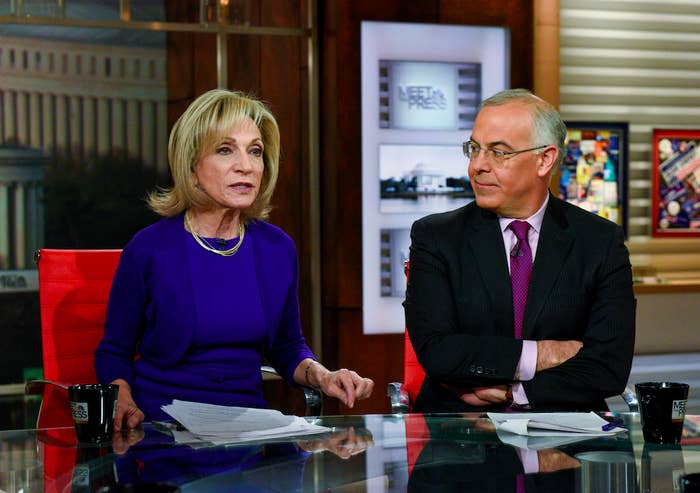 On Tuesday, Mitchell caused a stir when she shouted out questions during a photo op between Secretary of State Rex Tillerson and his Ukrainian counterpart in Washington, DC.
Mitchell tried repeatedly to ask Tillerson about China and Russian President Vladimir Putin.
The new top US diplomat has still not given a media interview, despite being sworn in as the head of the State Department five weeks ago. Further, the first State Department press briefing under President Trump took place only Tuesday; Tillerson is also reportedly planning to break protocol by not allowing reporters to travel with him on an upcoming trip to Asia.
"Still no answers from Secretary of State Rex Tillerson," Mitchell told viewers on Tuesday, after airing the clip of her trying to ask questions.
In a tweet on Wedneday, Fox news anchor Bill O'Reilly blasted the MSNBC reporter for her behavior, calling her "unruly."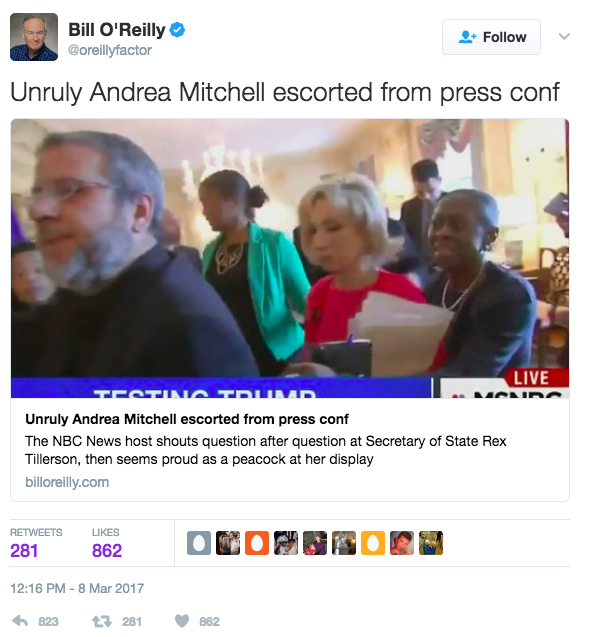 His tweet linked to a video of the incident on his website, which read: "The NBC News host shouts question after question at Secretary of State Rex Tillerson, then seems proud as a peacock at her display."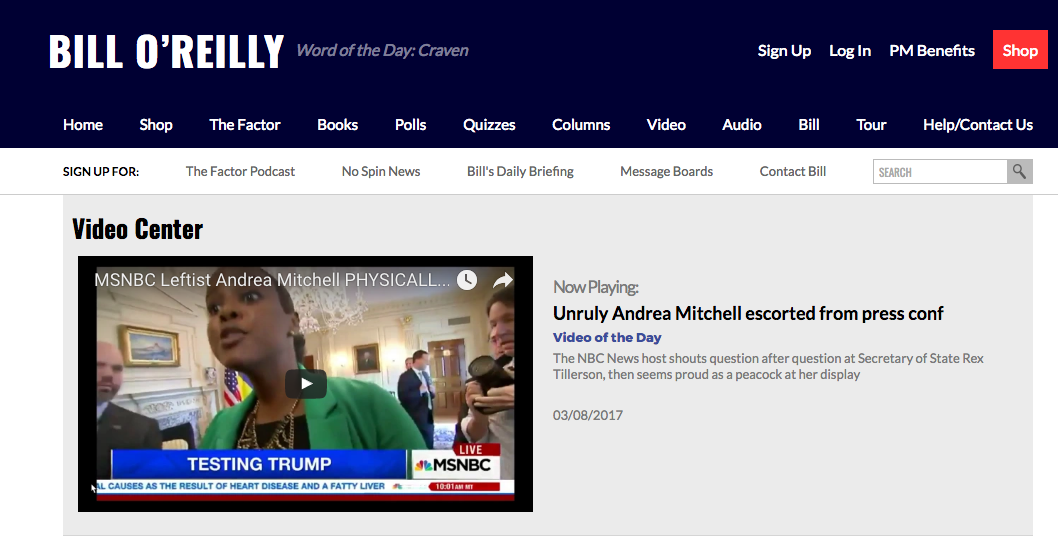 Mitchell's fellow reporters and media professionals quickly took O'Reilly to task for his characterization of her actions.
Others pointed to that infamous viral video of O'Reilly shouting, "Fuck it — I'll do it live!" when he was host of Inside Edition.
Some O'Reilly supporters, though, described Mitchell as being "disrespectful" for "heckling."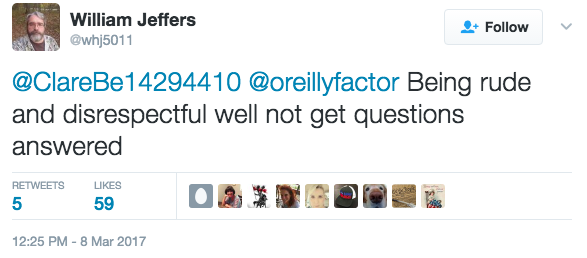 But other people said she was simply doing her job by trying to prompt Tillerson to answer questions.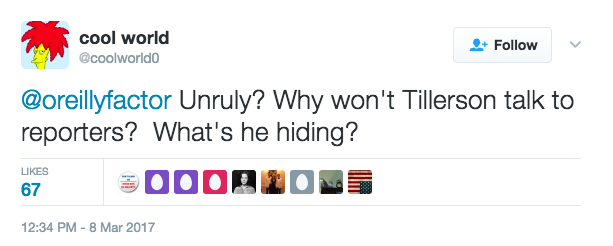 Mitchell herself seems to be having the last laugh, though. She ended Wednesday's program with a wry smile and the words, "And that does it for this unruly edition of Andrea Mitchell Reports."