The University of Alabama has condemned a banner hung by the college's supporters that mocked Louisiana State University by using a reference to Hurricane Katrina.
A picture of the banner, reading "Finish What Katrina Started" and featuring UA's logo, was circulating widely on social media on Friday, ahead of a football match between the two schools on Saturday.
School officials wrote on Twitter that the banner was hung at an off-campus building in Tuscaloosa.
"Banners have appeared around Tuscaloosa that contain offensive messages that are not representative of our University, our students or our football team," Dr. David Grady, the school's vice president for student affairs, said Saturday.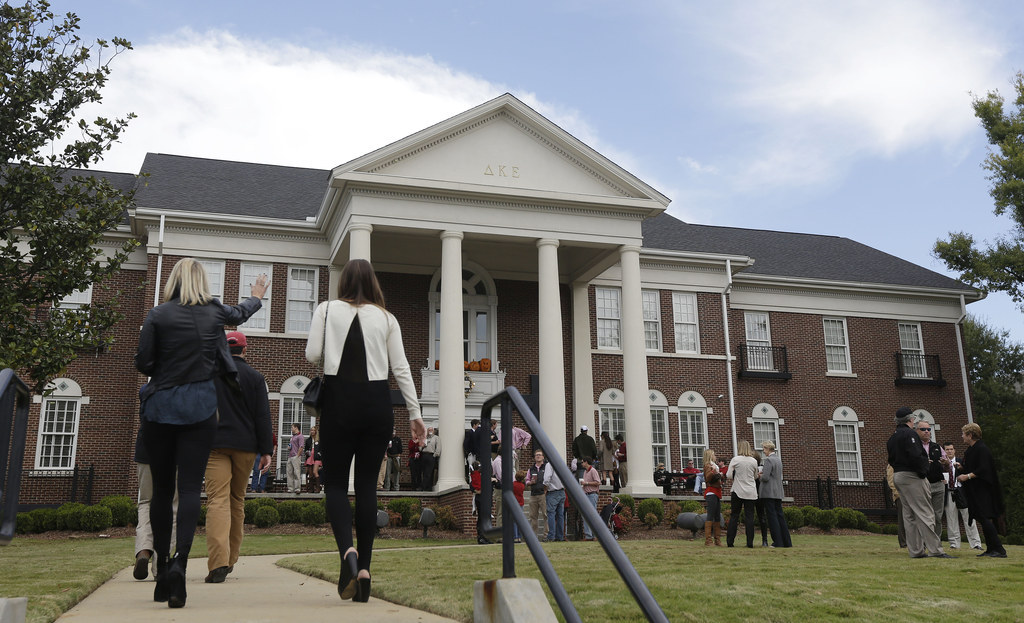 "We realize that today's game is big. But we have been here before. Let's welcome visitors to our city and the University this weekend with the same level of respect and good sportsmanship we expect of others," Grady said.
"We look forward to working with our students to provide a welcoming and inclusive environment for everyone."
Hurricane Katrina killed more than 1,200 people when it made landfall in 2005, devastating Louisiana, but also striking Mississippi and Alabama.
Odell Beckham Jr., who plays in the NFL for the Giants but started his football career at LSU, defended his alma mater in an Instagram post on Saturday.