U.N. Security Council Votes To Discuss North Korean Human Rights, Overriding Chinese Objection
Eleven nations on the 15-member council voted in favor of the procedural motion.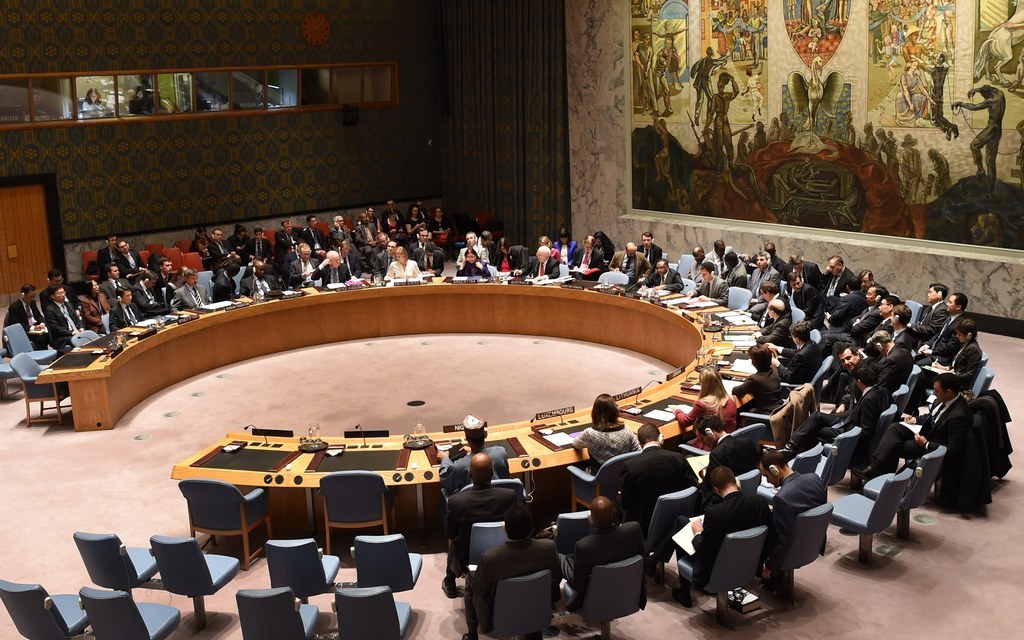 The United Nations Security Council voted Monday to formally discuss North Korea's human rights situation, despite objections from Russia and Pyongyang's close ally, China.
Eleven nations on the 15-member council voted in favor of the proposal, with only two — Chad and Nigeria — abstaining. Russia and China both voted against the measure. Despite the latter nations being permanent members, which allows them to veto binding resolutions, there are no vetoes in procedural votes like setting the agenda.
The decision to formally add North Korean human rights to the council's agenda comes after a U.N.–backed inquiry found widespread abuses by the repressive regime, including prison labor camps with starving inmates, summary executions, and at least one mother being forced to drown her own baby.
The General Assembly last week voted overwhelmingly in favor of a resolution accusing North Korea of crimes against humanity, referring the nation to the Security Council and urging that body to refer Pyongyang's leadership to the International Criminal Court. China would, of course, have veto power on any such Security Council resolution.
Still, the Associated Press reported this step as "groundbreaking": "This appears to be the first time that any country's human rights situation has been placed on the agenda for ongoing debate by the U.N.'s most powerful body."