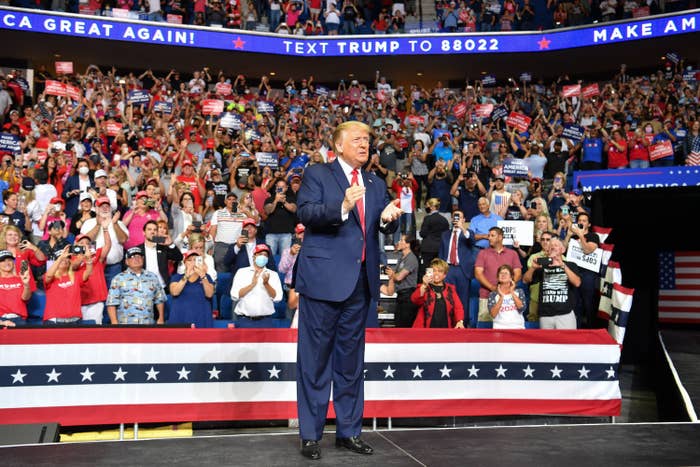 BuzzFeed News has reporters around the world bringing you trustworthy stories about the impact of the coronavirus. To help keep this news free, become a member.
A top health official in Oklahoma said Wednesday that President Donald Trump's rally in Tulsa last month and the protests associated with the event "more than likely" contributed to the surge in coronavirus cases.

In Tulsa County, 206 new cases of COVID-19 were identified on Tuesday, Dr. Bruce Dart, director of the Tulsa City–County Health Department, told reporters at a press conference. On Monday, there were 261 cases — a record high for the county.
"Right now we do have the highest number of cases [in Oklahoma]," Dart said. "We've had some significant events in the past few weeks that more than likely contributed to that."
Asked again about the Trump rally, which was held on June 20, Dart discussed the average time it takes between an infection and a case to be diagnosed. "The past two days we've had almost 500 cases, and we knew we had several large events a little over two weeks ago, which is about right," he said. "So I guess we just connect the dots."
More than 1,000 people are currently infected with COVID-19 in the county, according to public health data. At least 72 people have died.
A graph of new cases in Tulsa County has fluctuated wildly since the June 20 rally, although the average number of new cases has been exponentially increasing there since early June.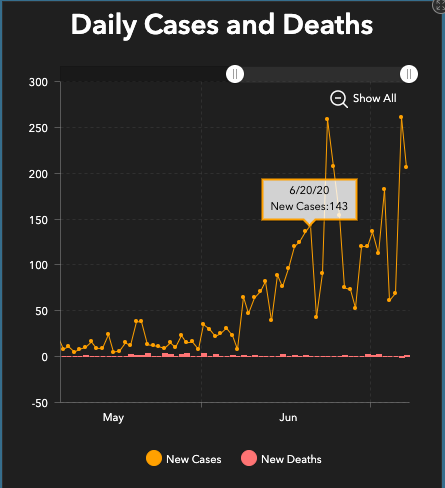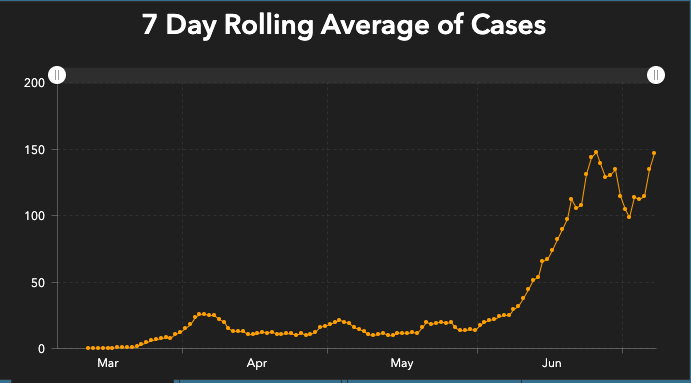 Prior to the rally, which was held indoors and against the advice of public health officials who warned that mass gatherings could spread the coronavirus, six Trump campaign staffers who were part of the advance team for the event tested positive for COVID-19.
Since the rally, an Oklahoma reporter; Kimberly Guilfoyle, the girlfriend of Donald Trump Jr.; and former Republican presidential hopeful Herman Cain have all tested positive since attending. Two Secret Service officers protecting the president were also infected.
Reached for comment about Dart's remarks on Wednesday, the Trump campaign provided a statement from Tim Murtaugh, the communications director, in which he falsely accused Black Lives Matter protesters of taking "literally no health precautions" during demonstrations.
"There were literally no health precautions to speak of as thousands looted, rioted, and protested in the streets and the media reported that it did not lead to a rise in coronavirus cases," he said. "Meanwhile, the President's rally was 18 days ago, all attendees had their temperature checked, everyone was provided a mask, and there was plenty of hand sanitizer available for all. It's obvious that the media's concern about large gatherings begins and ends with Trump rallies."
Images from the Tulsa rally show that the overwhelming majority of attendees, including the president himself, did not wear a mask. And despite Murtaugh's claims that civil rights protesters have taken no precautions, images from demonstrations around the country have shown marchers wearing face coverings, including in the CNN story Murtaugh linked to in his comments.
The Trump campaign did not respond to follow-up questions about Murtaugh's comments.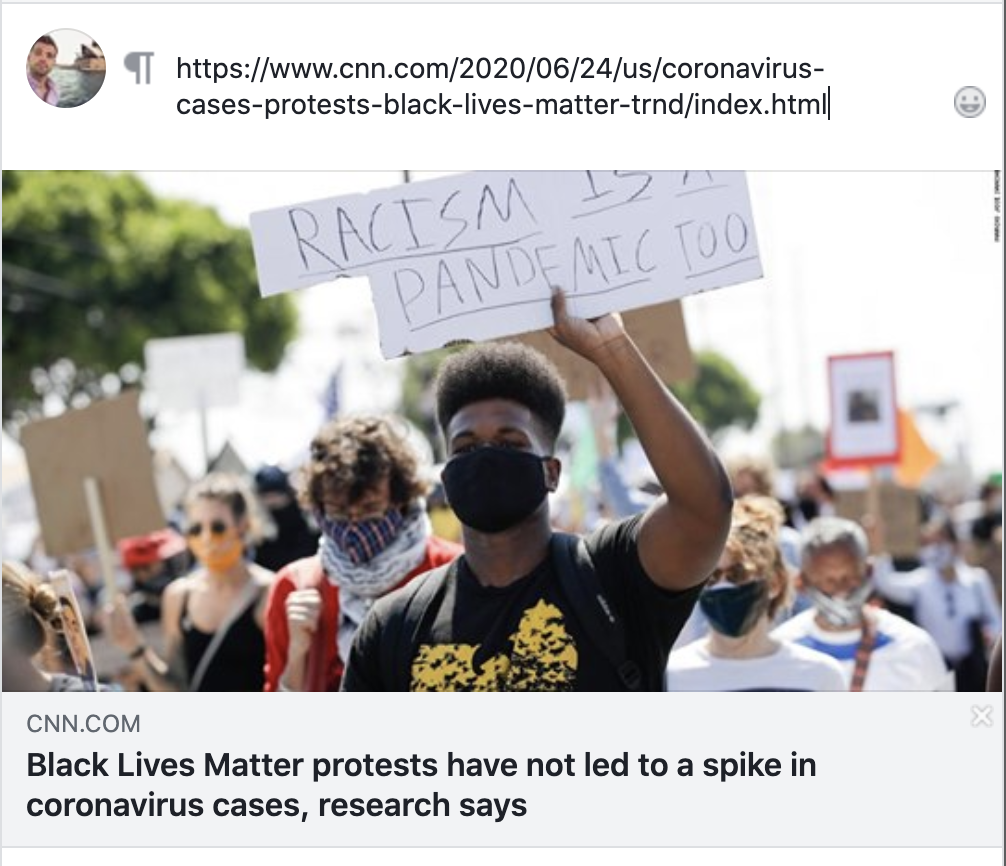 It was at the Tulsa rally that the president made headlines for saying he had asked officials to slow down testing in the US so as not to find more cases. The president's staff later said he was joking.

Trump officials plan to hold the president's next rally in New Hampshire at an outdoor aircraft hangar.
Tulsa has not yet mandated the use of masks in public, although officials said they are monitoring the outbreak and may require it.
"Anytime you are around people who don't live in your home, you need to wear a face covering," Dart said on Wednesday. "This is the new normal. We have to start embracing our new normal."