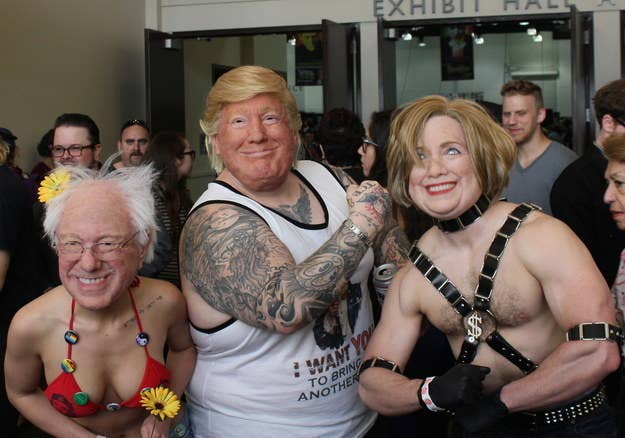 Yep, Meier's 2017 creations are some of the three most terrifyingly influential men on the planet: Donald Trump, Vladimir Putin, and Kim Jong-un.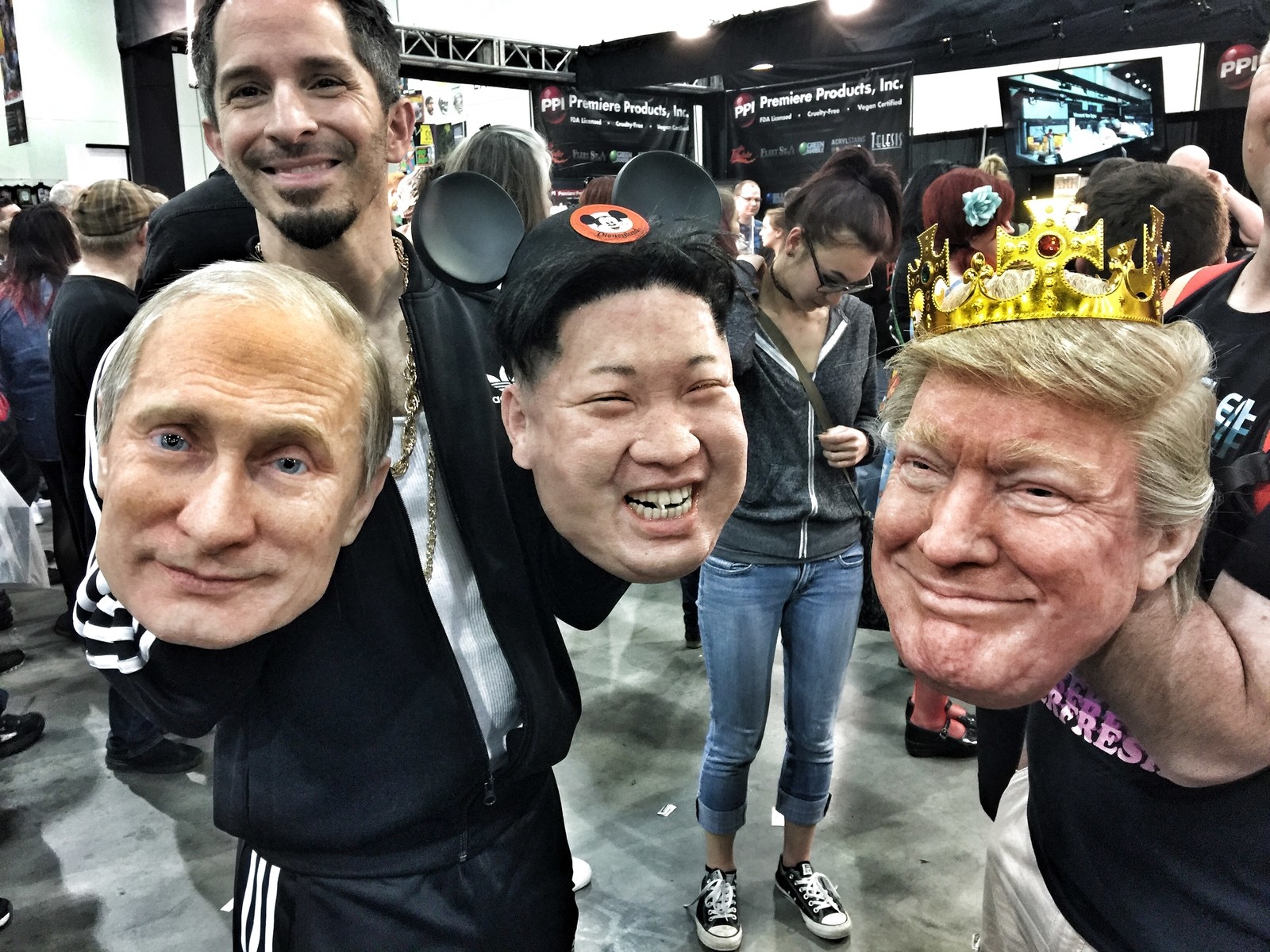 "It's kind of the political arena right now," Meier told BuzzFeed News of his new creations. "I think they're all kinda likeminded people. They're all megalomaniacs, insufferable narcissists who'll stop at nothing to achieve their legacy."
"I thought it'd be fun to have them all together," he said.
Meier has sold six Trump masks since he first made one last year. He said he's been able to perfect the president's signature coiffure since then: "I figured out the hair a bit more. Last time he looked like a California surfer."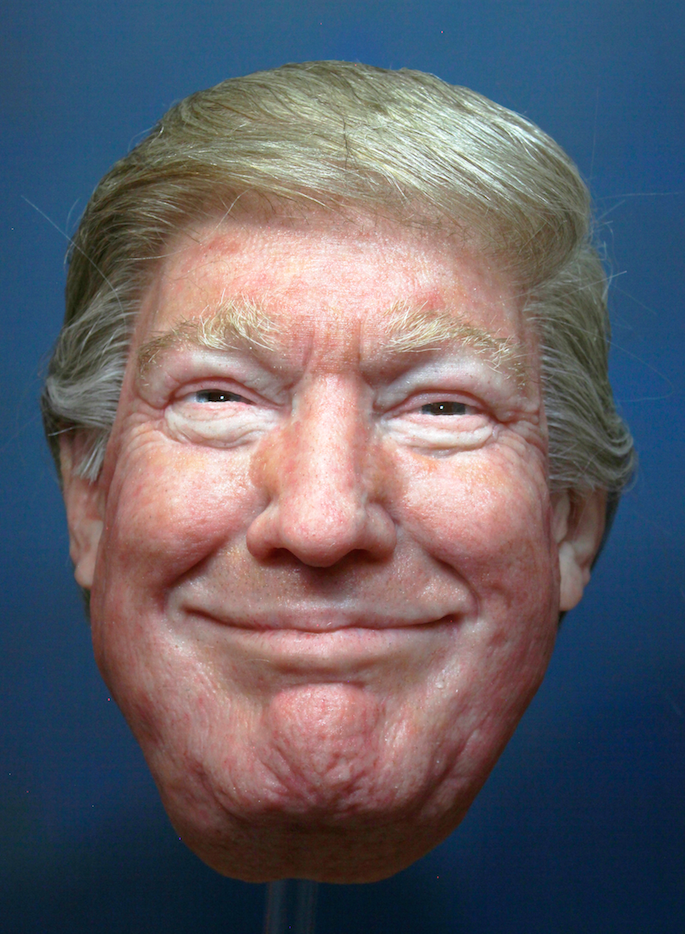 Here's a closer look at the Putin mask, which perfectly captures the wry smile of someone who meddled in the US election.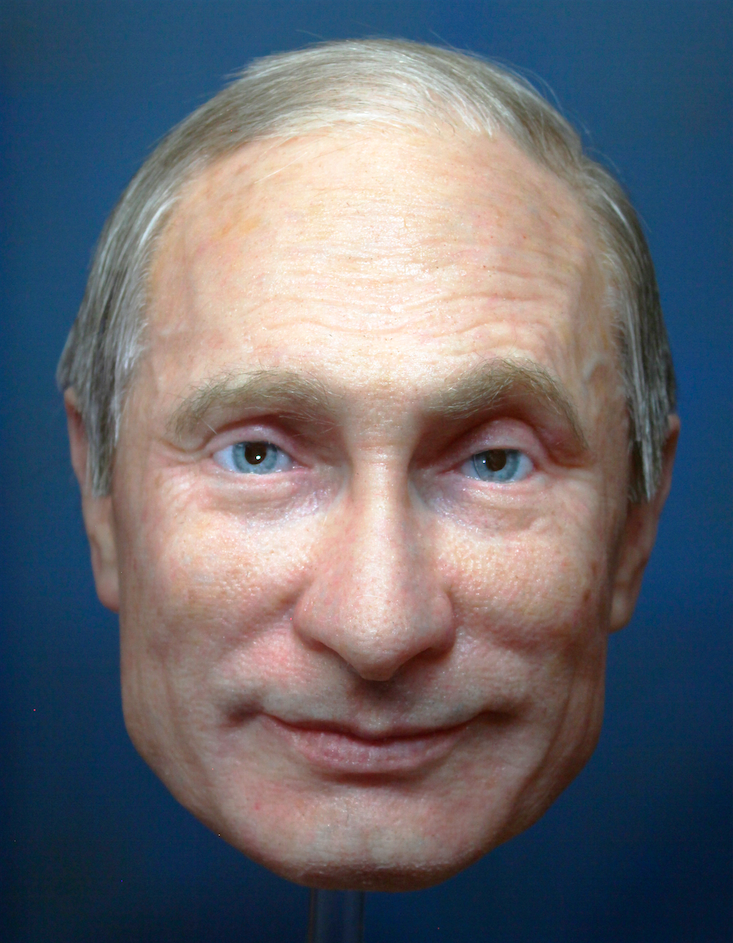 But it's the mask of the North Korean leader — with his trademark hipster haircut — that may be the most horrifying. Just look at the teeth!
Once again, Meier unveiled his new creations at Monsterpalooza, which was held in Pasadena, California, between April 7-9.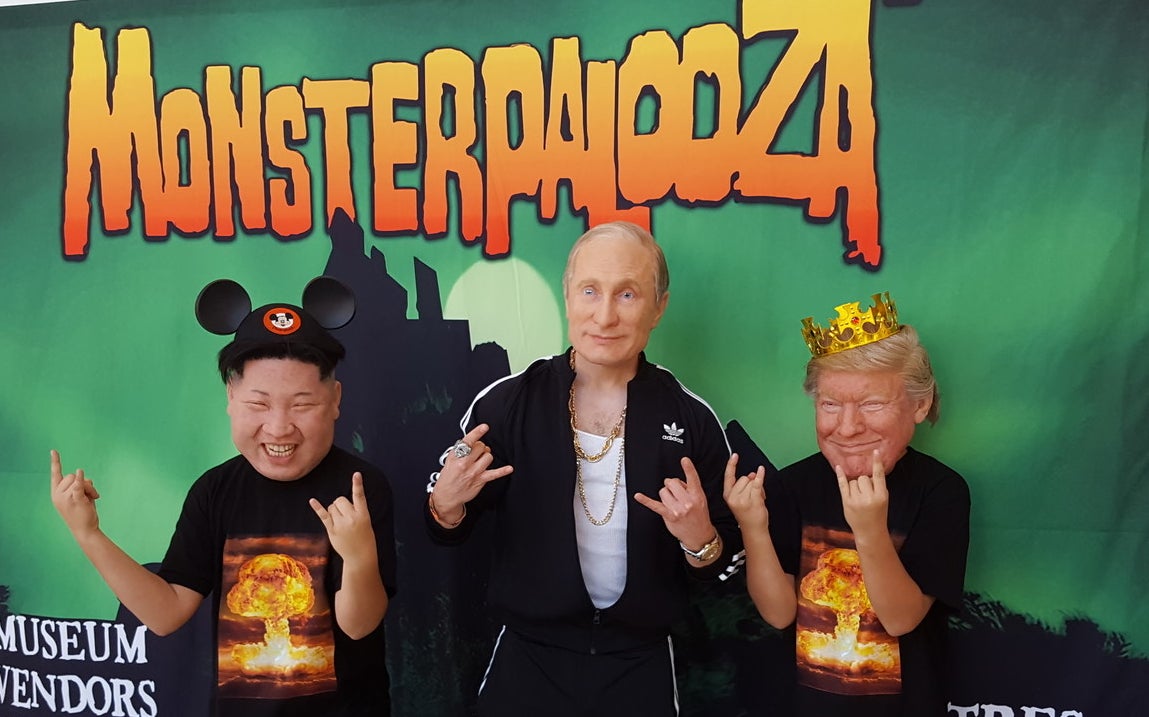 "This year I wanted two children to be playing Trump and Kim," said Meier, who himself dressed up as a mobster-themed Putin.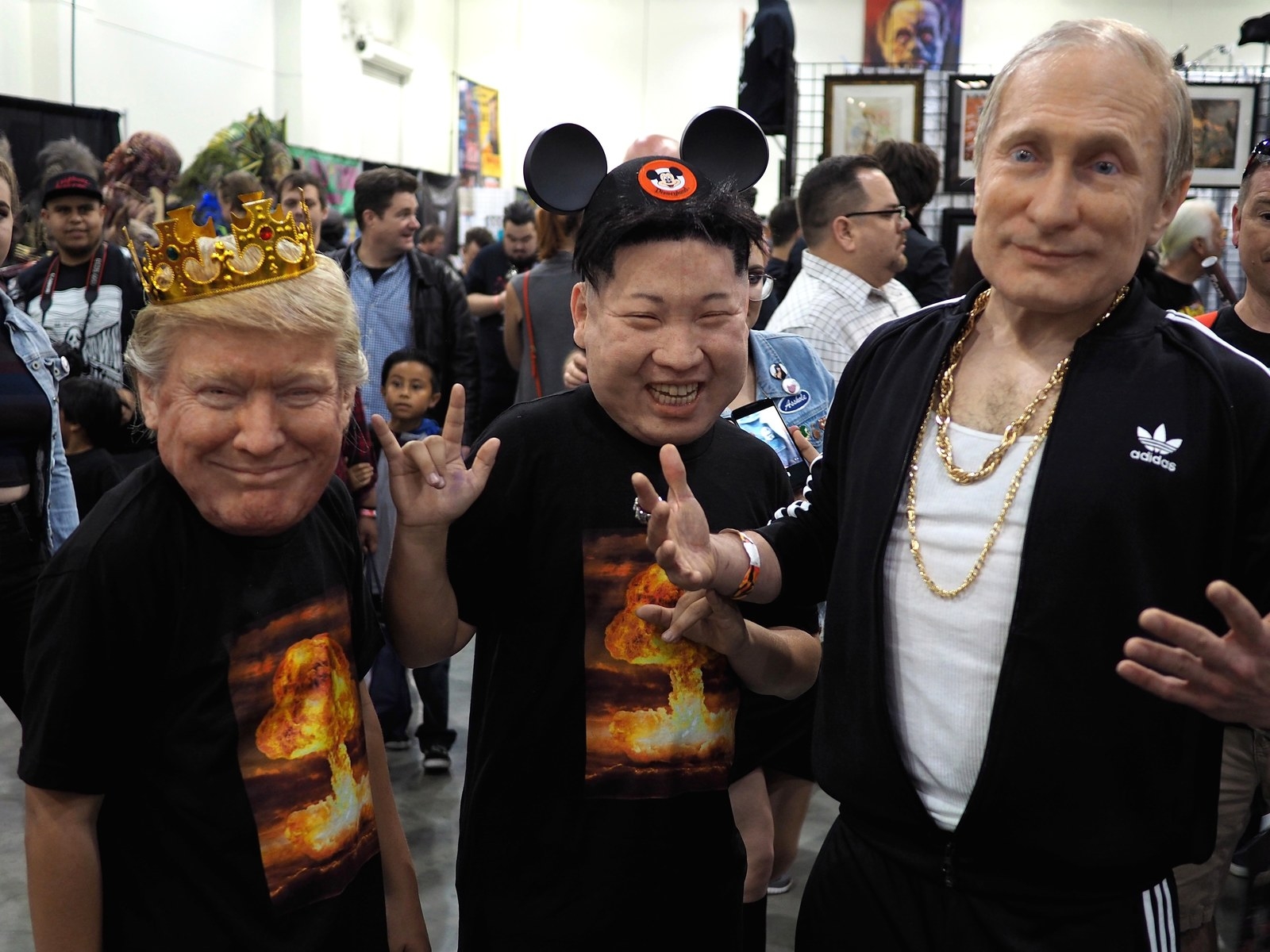 "It was great," Meier said of the crowd's enthusiastic reaction to his creations. "People just go ape-shit crazy."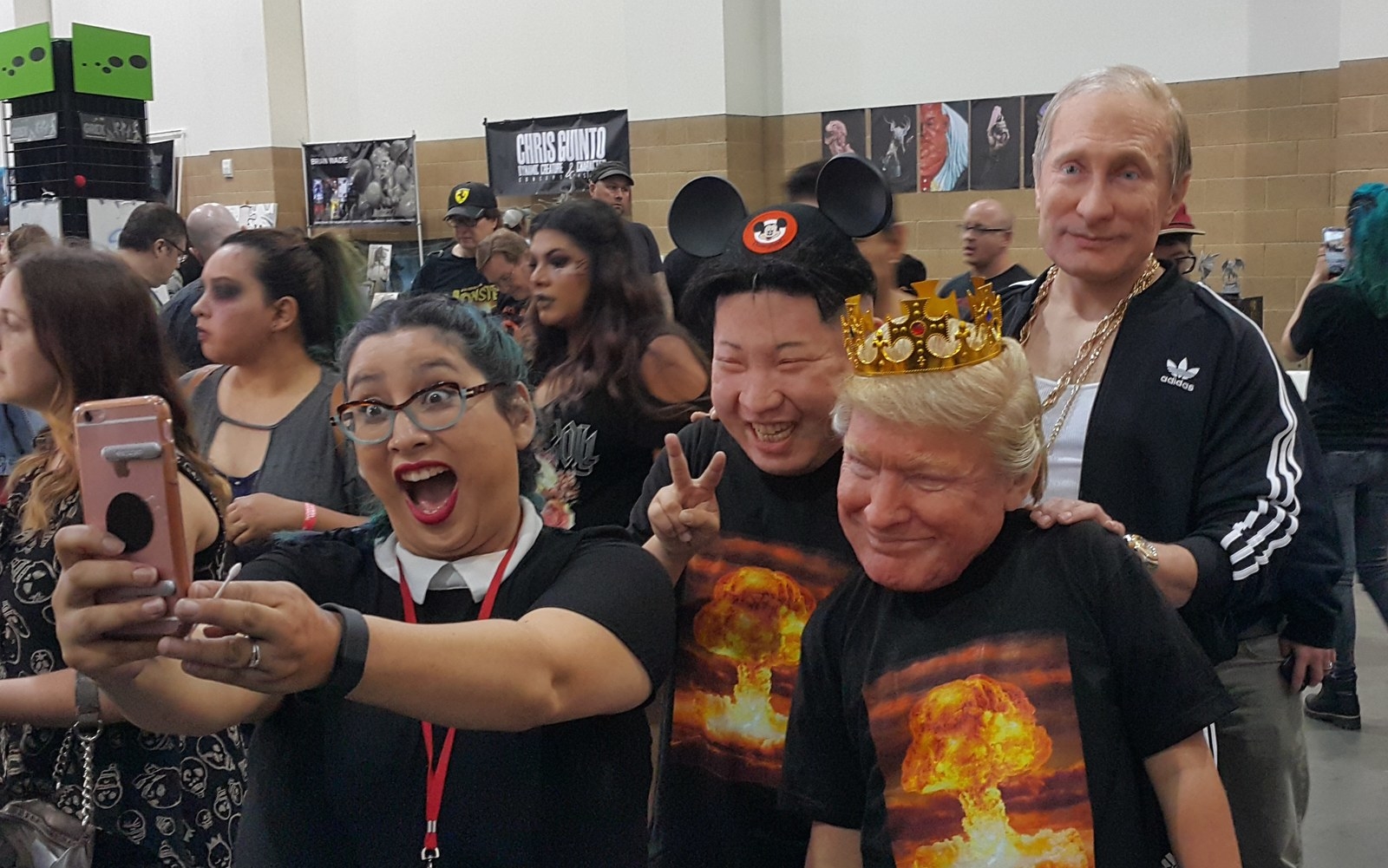 A Facebook Live video of the masked characters dancing to "Uptown Funk" at the convention has since gone super viral, racking up more than 62 million views.
Prospective buyers should know these aren't your standard Halloween costumes; each of Meier's masks cost about $4,500 because they require weeks, sometimes months, of sculpting, silicone casting, and intricate paint and hair work.