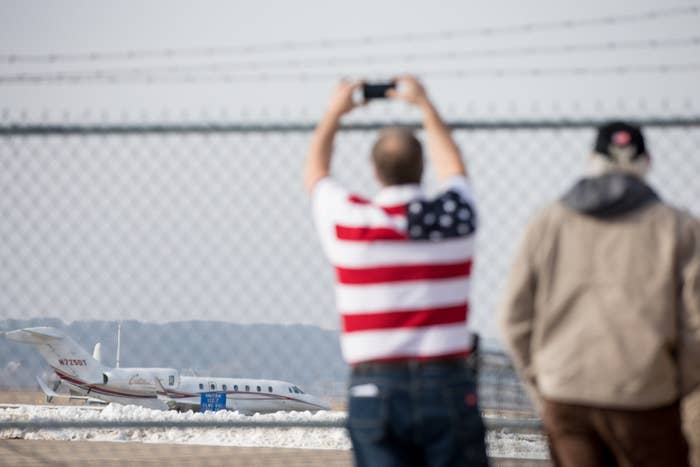 One of the private jets Donald Trump has used to travel between states while campaigning for the Republican presidential nomination is not registered with the Federal Aviation Administration, records show.
As the New York Times first reported on Tuesday, the registration for the fixed-wing, multi-engine Cessna jet expired on Jan. 31 and has not been renewed. A FAA spokesperson also confirmed to BuzzFeed News that the plane's registration had expired.
But the plane has taken dozens of flights since then, according to records reviewed by the newspaper.
The 12-seat plane, which features the Trump family crest on its side, is registered to one of Trump's Delaware based corporations.
Under federal aviation regulations, flying with no registration can lead to a civil fine of up to $27,500, as well as criminal penalties, including fines of up to $250,000 and/or three years in prison.
As The Times reported, should the jet be involved in an accident, an insurance company could use the expired registration as a reason to deny a claim.
A spokesperson for the Trump campaign did not immediately respond to a request for comment.

The Cessna is one of several aircraft owned by Trump, who often travels to rallies on his Boeing 757, which features his name emblazoned on the side and boasts 24-carat gold-plated seat belts.