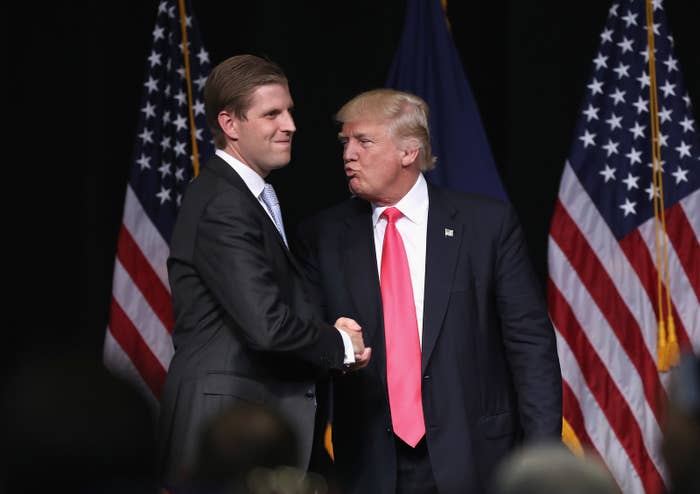 Donald Trump and his son have drawn scorn for their comments about sexual harassment, after the Republican nominee for president said he would hope his daughter would "find another career" if she were hounded at work.
In an interview with USA Today published Monday, Trump was asked about the multiple sexual harassment allegations that prompted the ouster of Fox News chairman and CEO Roger Ailes — including from former Fox & Friends host Gretchen Carlson, who is suing Ailes.
"There was quite a bit of fabulous things said [about Ailes by Carlson]," Trump told the newspaper. "It would be easier for me and more politically correct for me to say you are right. But you would think she wouldn't say those things."
Trump also appeared unaware that multiple women have accused Ailes of inappropriate behavior or harassment, not just Carlson, despite telling NBC on July 24 that "some of the women that are complaining, I know how much [Ailes has] helped them."
When asked by USA Today how he would feel were his daughter, Ivanka Trump, to be sexually harassed in the workplace, the Republican nominee replied, "I would like to think she would find another career or find another company if that was the case."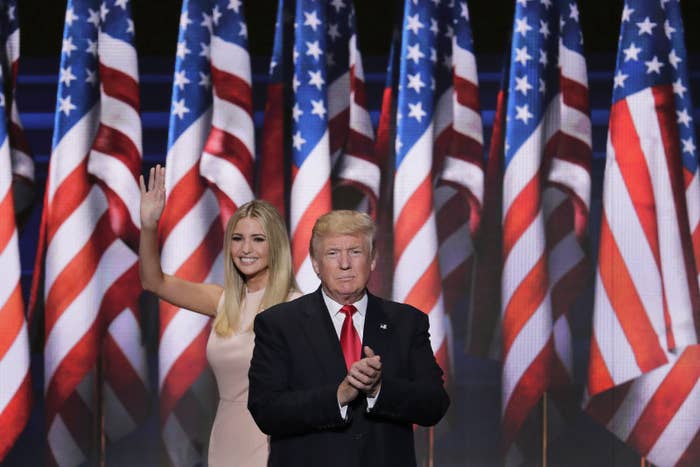 Speaking Tuesday morning on CBS This Morning, Eric Trump defended his father's comments.
"There is no question that obviously [sexual harassment] should be addressed. It should be addressed strongly," he said.
"I think what he was saying is Ivanka is a strong, powerful woman. She wouldn't allow herself to be objected to it.
"You should certainly take it up with human resources, and she definitely would as a strong person. At the same time, I don't think she would allow herself to be subjected to that, and I think that's the point he was making and I think he did so well."
Emily's List, a liberal group that funds women in politics, slammed the comments. "Plain and simple, Donald Trump is a defender of sexual assault in the workplace," Marcy Stech, the group's vice president of communications, said in a statement. "Rather than put forward solutions for working women, Trump has chosen to defend the disgusting behavior so many face in the workplace."
The Trumps' comments were met with derision online:
Others, though, defended the Trumps and even attacked columnist Kirsten Powers, who wrote the story for USA Today.
Fox anchor Megyn Kelly, who did not publicly accuse Ailes of harassment but was reported to have told investigators hired by the company that he had made unwanted sexual advances to her, had this to say about Eric Trump's remarks: