History was made on Wednesday night in Washington, DC, when Donald Trump became just the third US president to be impeached.
But House Speaker Nancy Pelosi was insistent that none of her fellow Democrats would be seen applauding the result.
After she announced the final tally on the first article of impeachment, officially charging Trump with abusing the power of his office, some in the House of Representatives chamber began applauding.
Pelosi, who has been eager to set a somber tone and not be seen celebrating the impeachment process, immediately turned to Democrats on her right and urged them to stop.
Republicans to the left in the chamber then jeered, but Pelosi moved quickly to have the lawmakers vote on the second article of impeachment, which charged Trump with obstructing Congress for directing executive branch agencies and officials not to comply with congressional subpoenas.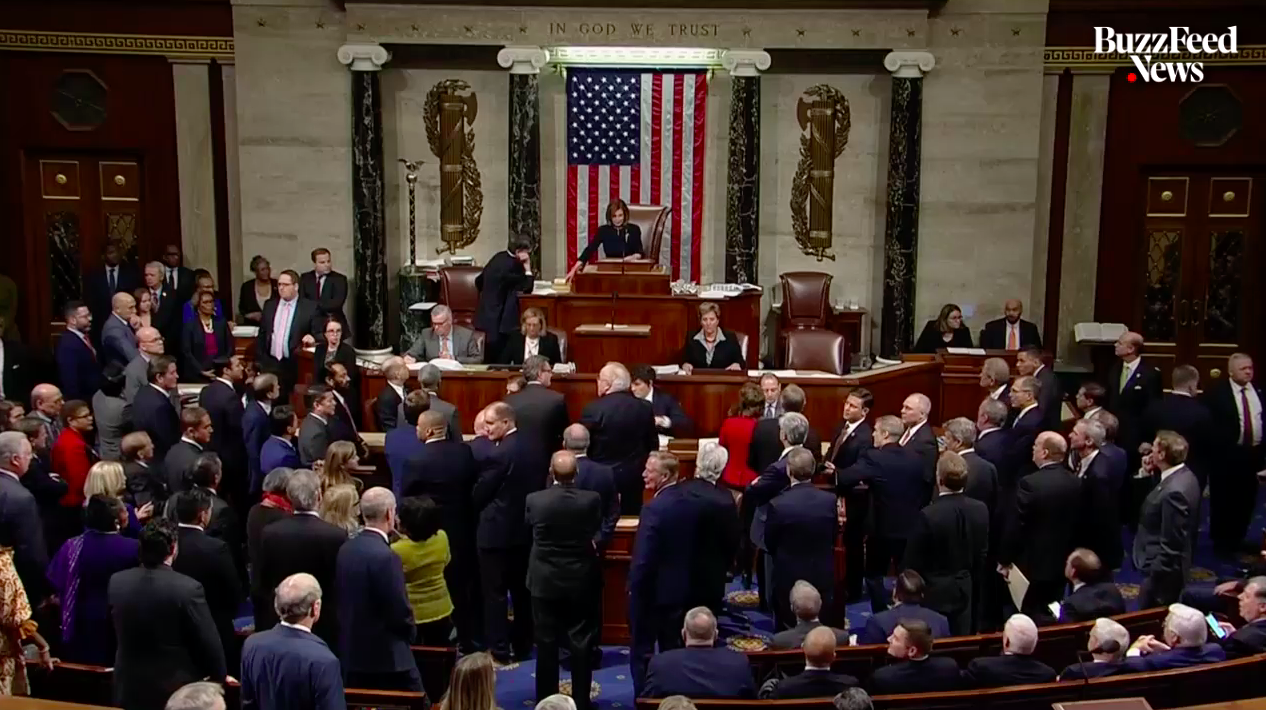 Both Democrats and Republicans had been hoping to present a united front on the vote, and the one present vote by Democrat Rep. Tulsi Gabbard appeared to take Pelosi by surprise.
The Hawaii lawmaker and contender for the Democratic nomination for president had been out of the public eye before Wednesday night amid speculation about how she might ultimately vote.
When Pelosi announced the one present vote, she paused for a beat and clenched her jaw, looking down.

Pelosi returned to her somber tone in her post-impeachment press conference.
"December 18th," she said, "a great day for the Constitution of the United States; a sad one for America that the president's reckless activities necessitated us having to introduce articles of impeachment."
CORRECTION
The second article of impeachment charged Trump with obstructing Congress. An earlier version of this post misstated the charge.