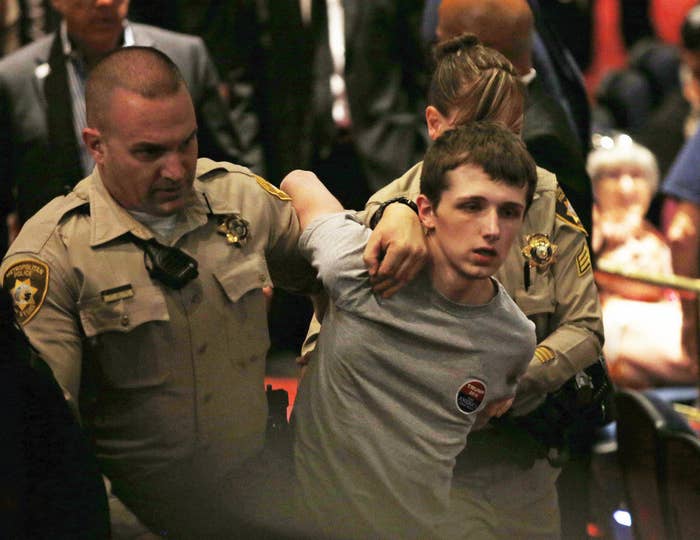 A British man who grabbed an officer's handgun during a Donald Trump rally in June was sentenced to a year in prison on Tuesday.
On June 18, Michael Sandford, then 19, attended the Republican's rally at the Treasure Island Hotel in Las Vegas. During Trump's speech, Sandford asked a uniformed police officer if he could obtain the candidate's autograph, but then lunged for the officer's Glock 9mm and tried to remove the weapon from its holster. He was immediately arrested and escorted from the rally, interrupting Trump's speech.
In court documents, federal prosecutors alleged Sandford, who was in the US illegally, told Secret Service agents he had traveled to the rally to kill Trump.
However, Sandford, now 20, only pleaded guilty as part of an agreement in September to being an illegal alien in possession of a firearm and impeding and disrupting government business and official functions.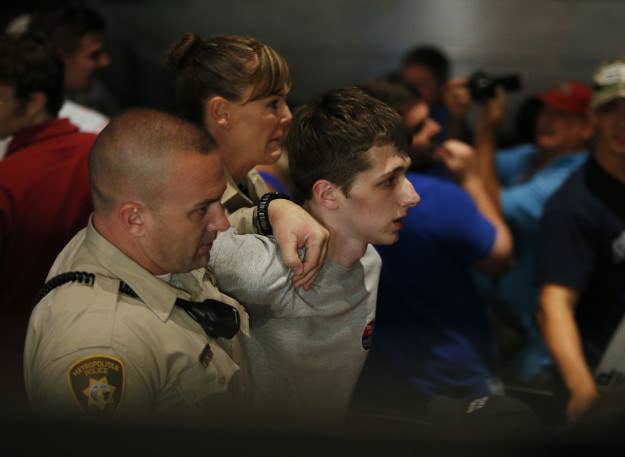 His defense team requested a lenient sentence, arguing that Sandford was a "troubled young man" who had experienced serious mental health problems, including hallucinations, obsessive compulsive disorder, and suicidal thoughts.

But prosecutors argued Sandford "presented a clear danger to society."

"The defendant's planning, preparation, and execution of his crimes show that he carefully, meticulously, and deliberately sought to kill now President-Elect Donald J. Trump," prosecutors wrote in a sentencing memorandum. "His actions further exhibited a callously indifference to the harm he presented to police officers, himself, and people attending the Trump political rally."
Sandford was sentenced on Tuesday to 12 months in prison, but with credit for time already served, as well as good behavior. His attorney told reporters the Briton could be released in around four months.
As part of the plea agreement, Sandford acknowledged it was "almost certain" he would be deported and never allowed to return to the US.

Sandford moved to the US in June 2015, but then stopped contacting his family in England, prompting his mother to report him as missing in May 2016 — the month before his arrest.