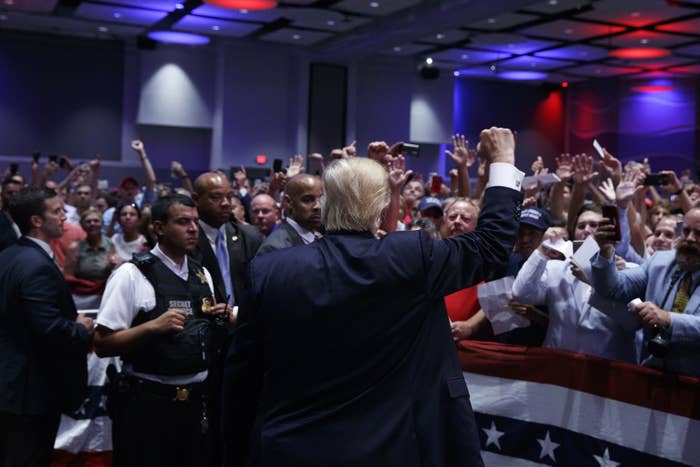 GREENVILLE — Donald Trump did something on Tuesday that he hasn't done much of lately: he boasted of a positive poll result.
At a rally in Greenville, North Carolina, the Republican nominee reveled in a new CNN/ORC poll that showed him leading Hillary Clinton nationally 45% to 43%.
"Today, much to the consternation of many, the new CNN poll was just released and Trump is winning," he said to cheers. "Meaning, you're winning. I'm not winning. You're winning. The movement is winning."
"I think we're doing very well," he added. "The pundits are extremely upset."
The gloating comments were not part of the script Trump's camp released to the press — but, according to many in the crowd, the fact his new campaign chiefs have him using a teleprompter is one of the big reasons the polls have tightened.
"I think he figured out that using the teleprompter is better for his words," said Cody Chase, 20, from Snow Hill.
"It helps him stay on message," added his brother, Waylan, 20, who was attending his fifth Trump rally. "We don't know how Obama would be without a teleprompter."
After a post-convention period that was dominated by tumult and scandals for the Trump campaign, with the nominee attacking fellow Republicans and the family of a dead Muslim soldier, more than a dozen supporters at the rally told BuzzFeed News they were hopeful the colorful candidate might finally be getting used to staying on message.
"He's realized that he has to do things the 'right' way, and think before he opens his mouth. He gets on Twitter and hurts himself," said Julia Riley of New Bern. "When he goes off on one of his rages and his rants, that's when he gets into trouble."
Many credited Trump's better fortunes to the softening image developed by his new campaign manager, Kellyanne Conway, who is the third person to run the Trump campaign.
"His language, his cussing — he's cutting back. His overall tone is more mellow now," said local resident Peggy James, who credited Conway for the change.
"It's either that or the Xanax," she joked. "I'm not sure."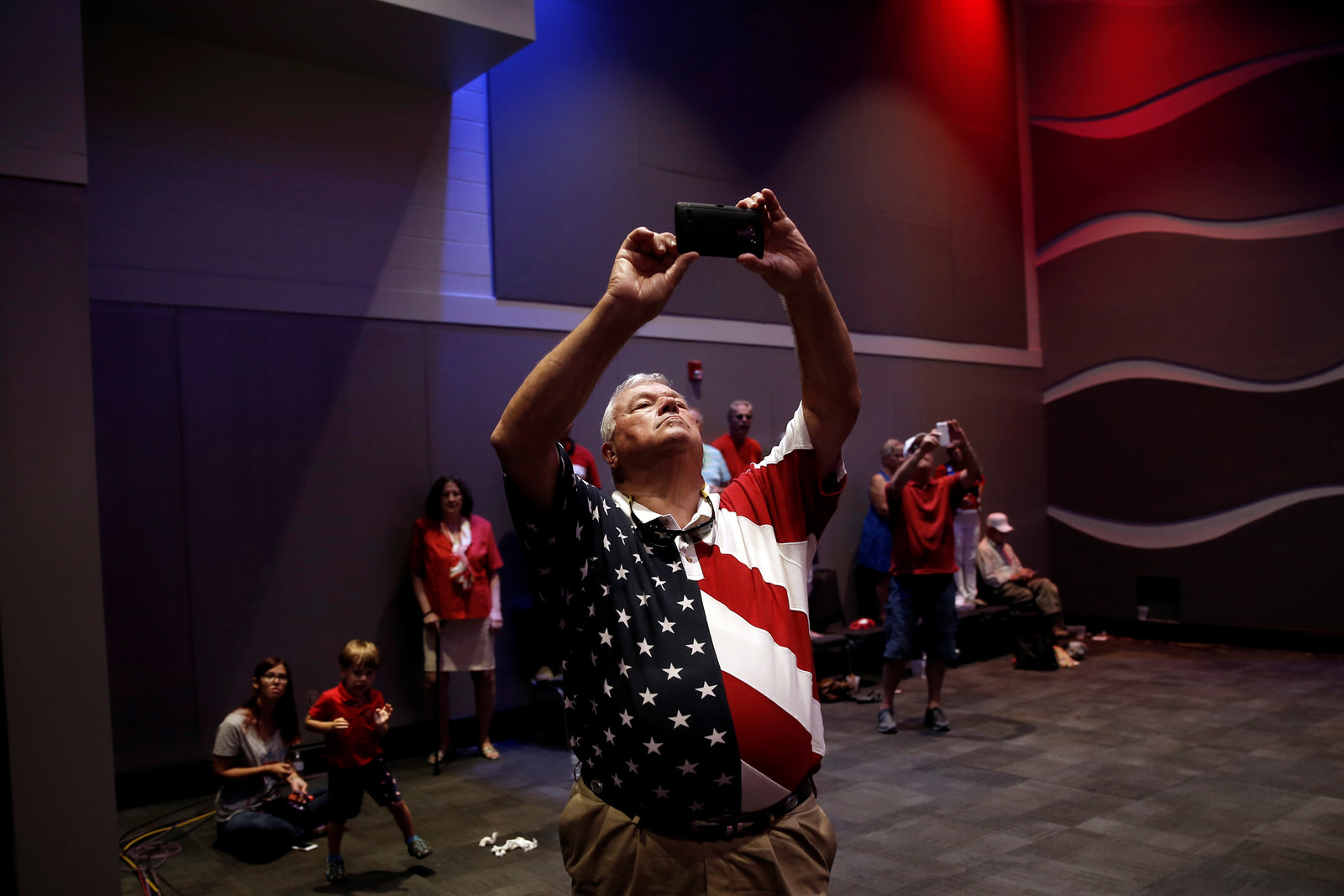 Tuesday's speech, delivered before an overwhelmingly white audience, also saw the candidate continue his efforts to reach out to black voters: He mentioned his weekend visit to a black church in Detroit and name-checked other cities with large proportions of African Americans, including Chicago, Baltimore, and Washington DC.
Among the warm-up acts were North Carolina sisters Lynnette Hardaway and Rochelle Richardson, who have have amassed hundreds of thousands of fans online as "Diamond and Silk," espousing cheeky, ultra-conservative political punditry.
"I just want to say to my black brothers and sisters, you don't have time to pack a bag — just stop, drop, and roll right on off that Democratic plantation," Hardaway/Diamond told the crowd. "Come on over here to the Trump train."
Trump again implored black voters, who he said lived among high crime and in poverty, to vote for him, asking, "What have you got to lose"
That phrasing has previously offended many in the black community, including friends Stephanie Reynolds and Sha Richardson, a pair of 27-year-old former Bernie Sanders supporters who tried unsuccessfully to enter the rally to see the Trump phenomenon first hand.
"I think it's so insulting for him to get up on stage and say, 'What have you got to lose?'" Reynolds said. "It basically says, 'You suck.'"
Also benefiting Trump has been a more than a week of headlines about recently released emails from the Democratic candidate's time as secretary of state, as well as a transcript of an interview she gave FBI officials investigating her use of a private server.
"The excerpts from the FBI really paint a picture of a woman who is not physically or mentally capable," said Frank Martin of Wilson, who said he previously voted for Bill Clinton and Barack Obama. "She can't remember what she had for lunch."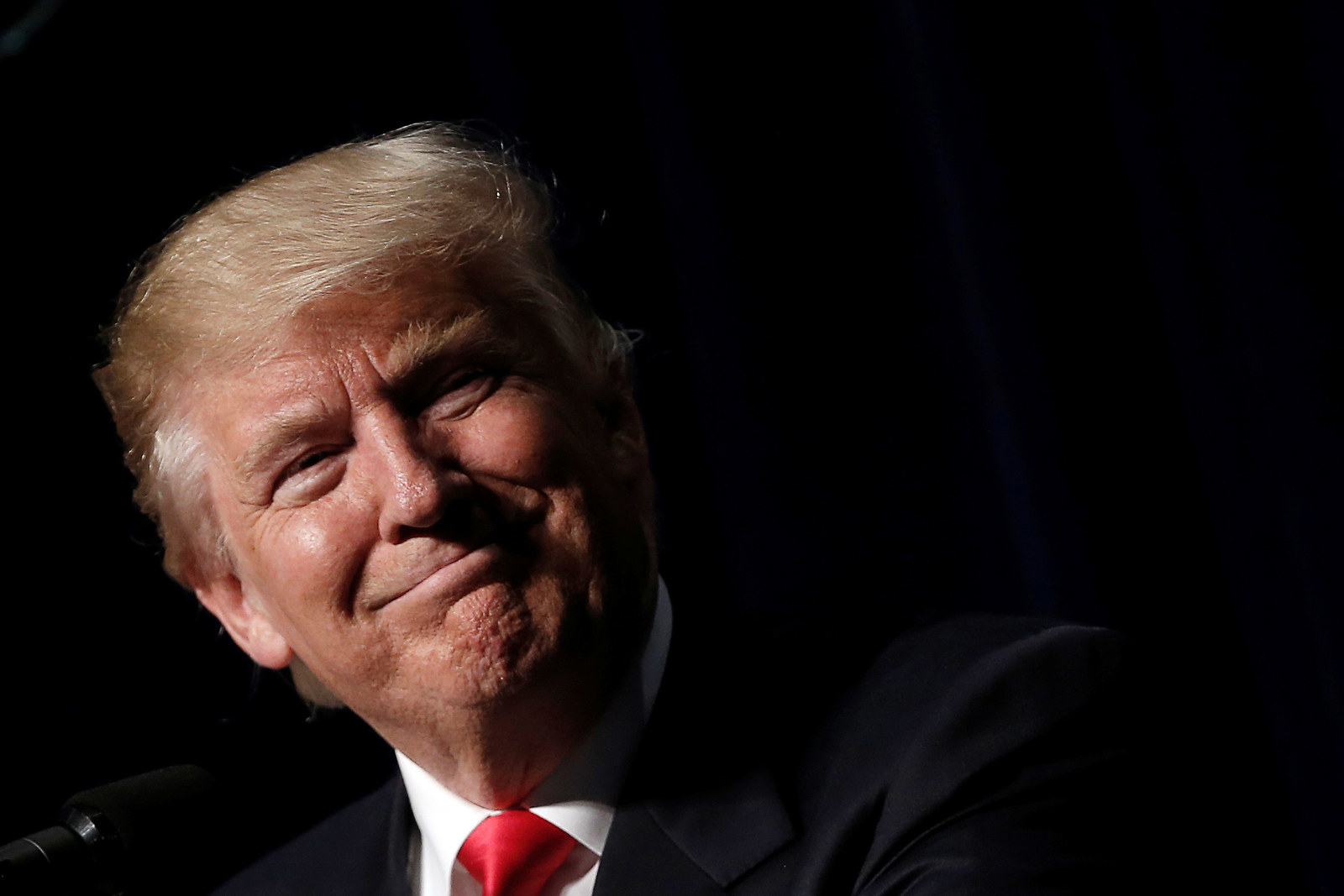 Much of the discussion among those lining up in the dry summer heat prior to the rally drifted to Clinton's health, which has been the subject of unfounded conspiracy theories among those on the alt-right and increasingly embraced by the Trump campaign.
She further ignited the rumors by breaking into a coughing fit on Monday that she joked was because she was allergic to Trump. (Her campaign later blamed a high pollen count).
"Mainstream media never covered Hillary's massive 'hacking' or coughing attack, yet it is #1 trending," Trump tweeted Tuesday. "What's up?"
"As long as she coughs and coughs, the better he'll do," said June Boyd of New Bern. "He just needs to keep his foot out of his mouth."