President Trump threw his fists in the air as he arrived in Pennsylvania on Tuesday for a 9/11 memorial service.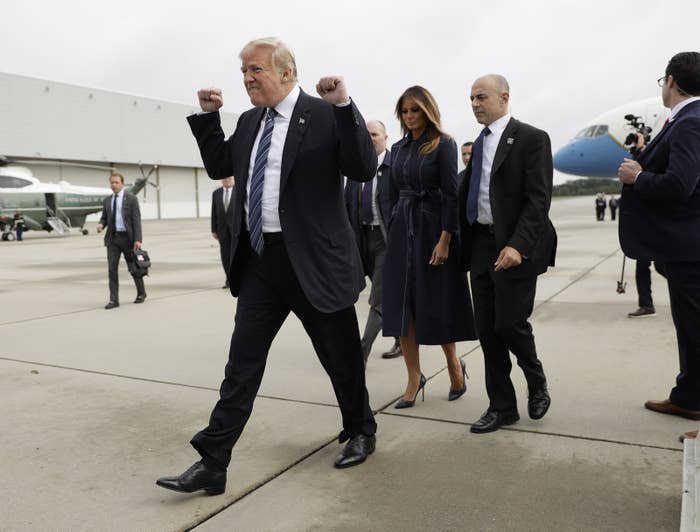 Trump and the first lady were en route to Shanksville, where there is a memorial honoring those who died aboard United Airlines Flight 93 on Sept. 11.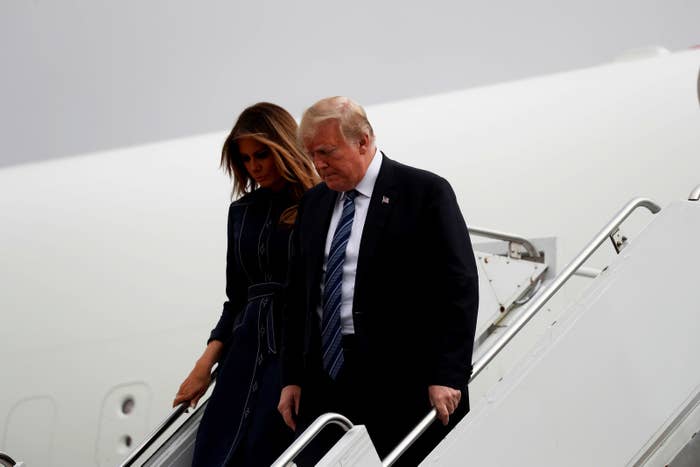 A crowd had turned out at John Murtha Johnstown-Cambria County Airport to greet Trump.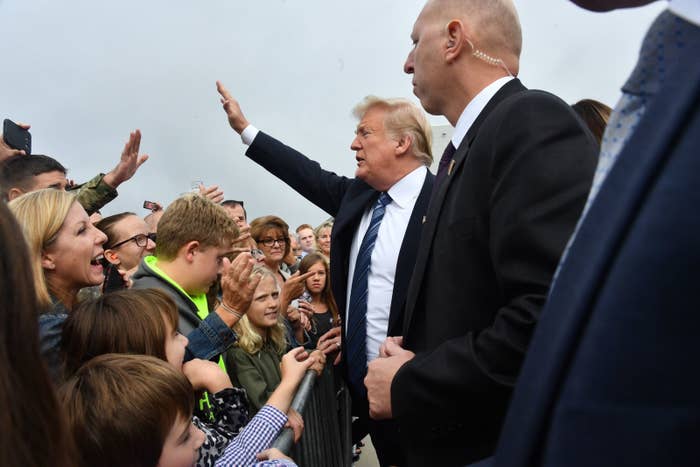 According to the press pool report, the president made the gesture as he approached the cheering crowd.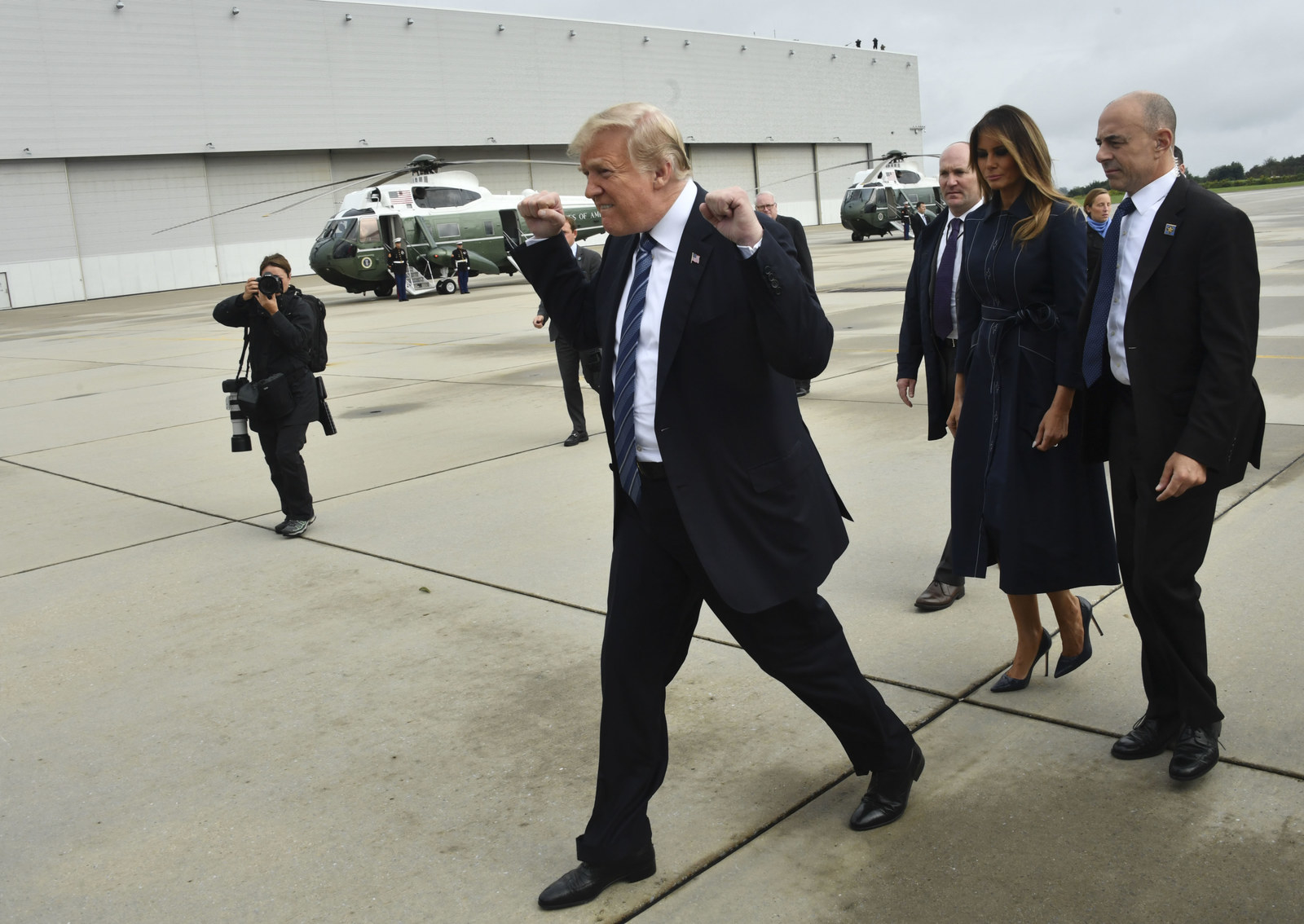 The fist pump was captured by several photographers traveling with the president.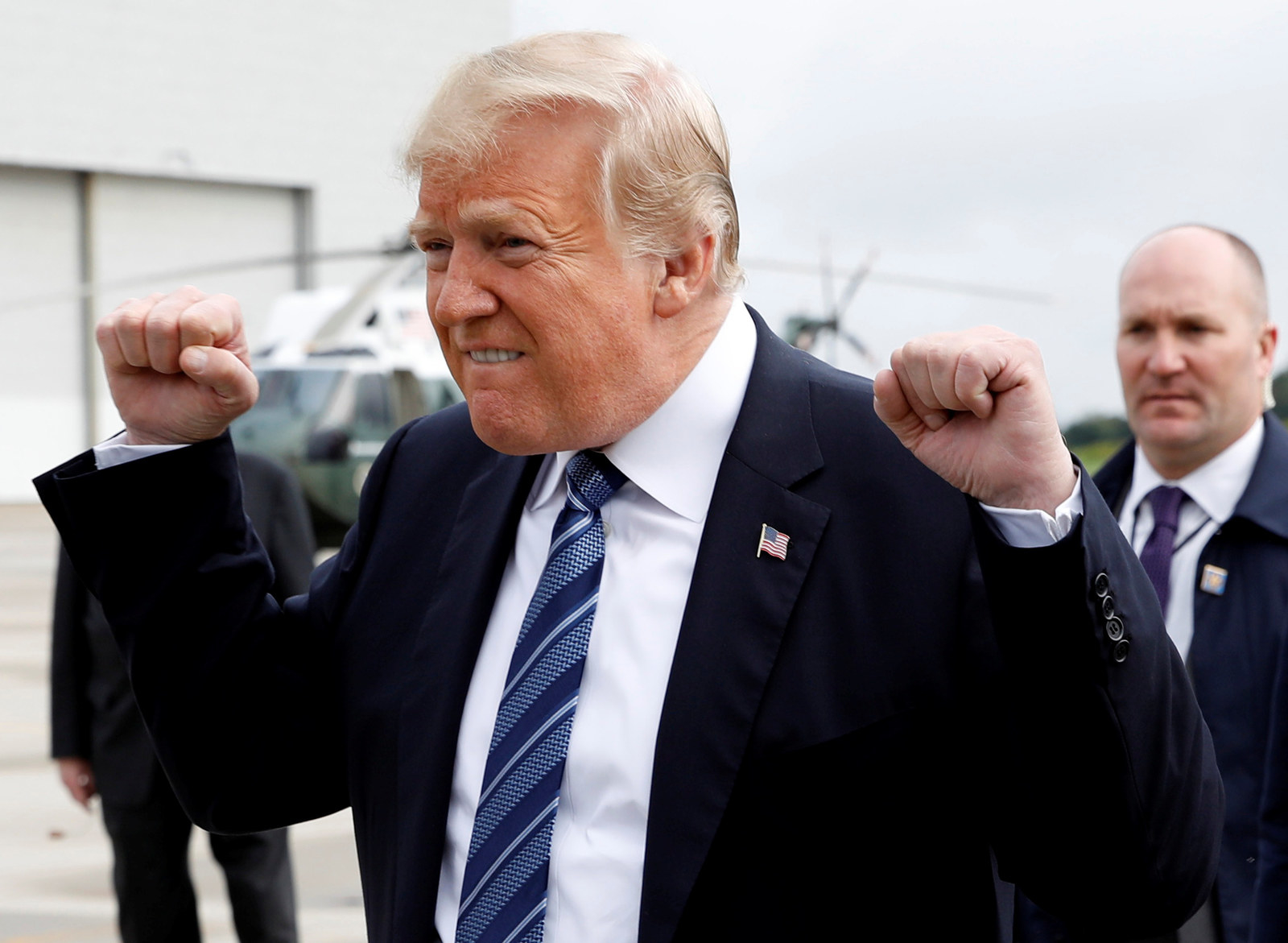 Trump began the day by tweeting attacks on the Russia investigation.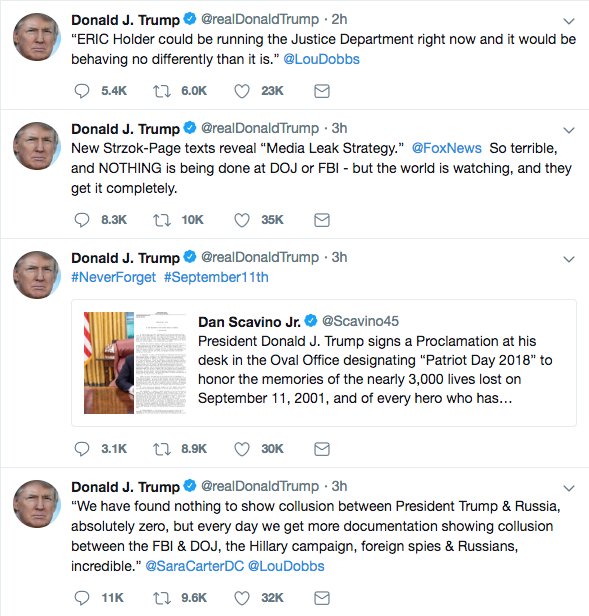 But he did also send a tweet praising former New York mayor Rudy Giuliani, who is now his lawyer in the Russia probe.
He also noted how much time had passed since the tragedy.
At her briefing on Monday, press secretary Sarah Huckabee Sanders said the president's speech at the memorial would be somber.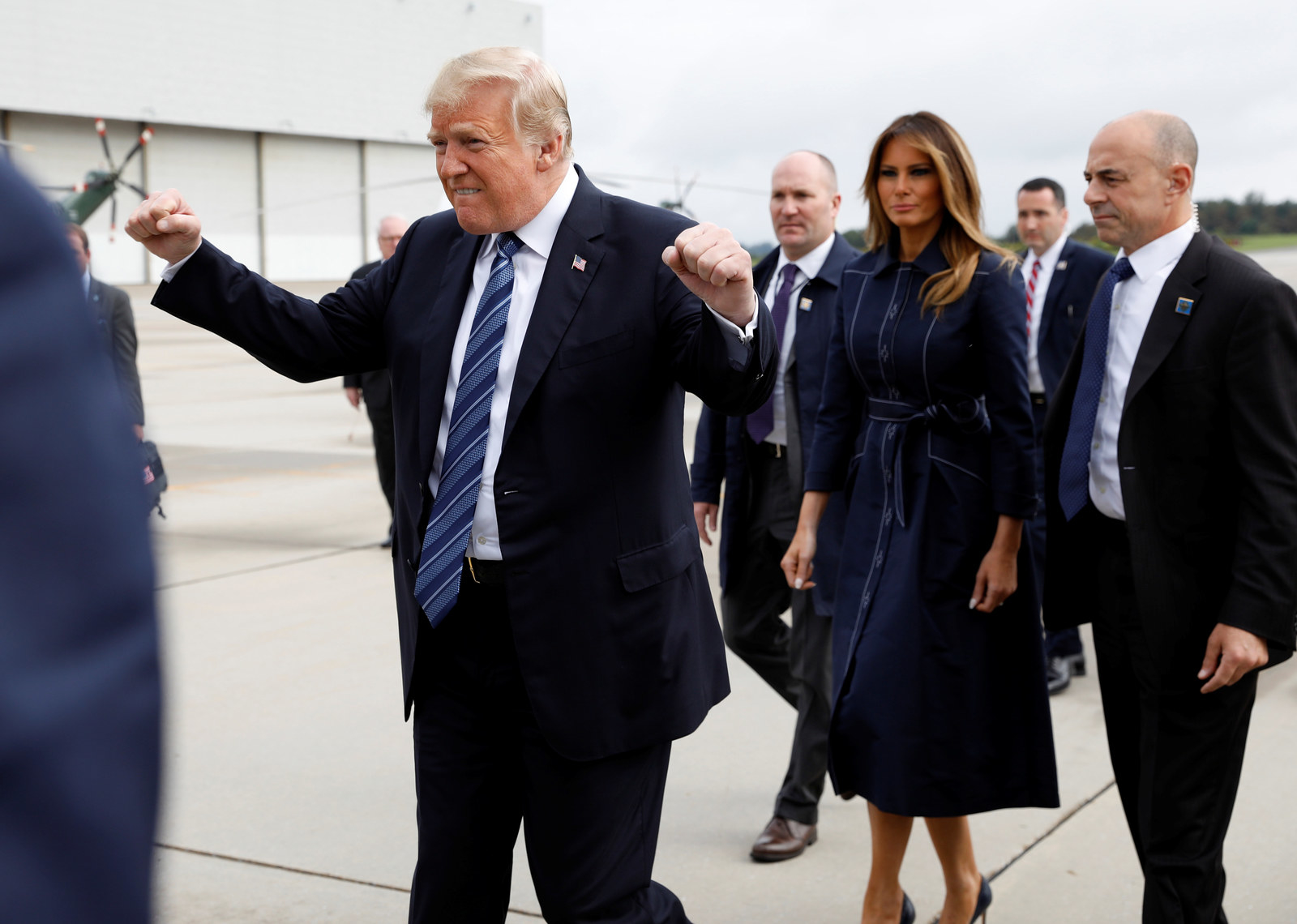 The Trumps then toured the memorial itself, where the president gave a thumbs-up sign.