Philippines Leader Says Trump Praised His Deadly Crackdown On Drugs
More than 5,500 people have been killed in police and vigilante killings as part of President Rodrigo Duterte's war on drugs.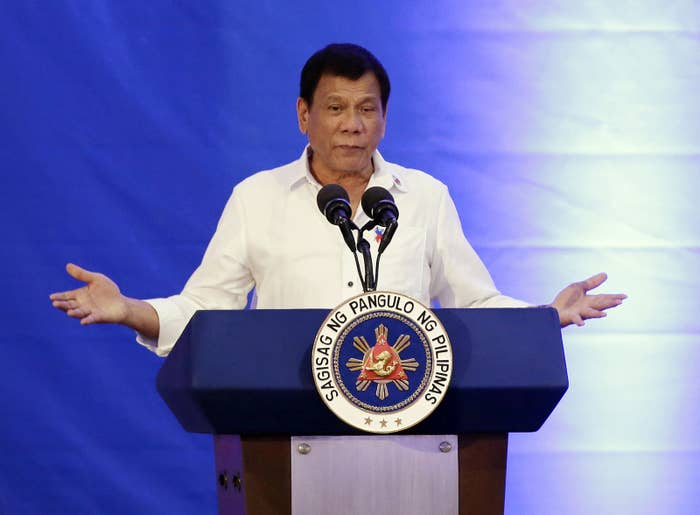 Philippines President Rodrigo Duterte's war on drugs has killed thousands of people, been condemned by human rights groups, and led to frosty relations with the Obama administration — but it may have a new supporter in Washington.
In a phone call between the two men on Friday, President-elect Donald Trump wished Duterte success with the program, the Filipino leader said.

"He understood the way we are handling it and I said that there's nothing wrong in protecting a country," Dutere said in comments released by his office. "It was a bit very encouraging in the sense that I supposed that what he really wanted to say was that we would be the last to interfere in the affairs of your own country."

"We are doing it as a sovereign nation, the right way. And he wishes us well. And I said that, well, we assured him of our ties with America," Duterte said.
Trump staffers did not immediately respond to a request for comment. A statement from his transition team said only that the pair "noted the long history of friendship and cooperation between the two nations, and agreed that the two governments would continue to work together closely on matters of shared interest and concern."
Since Duterte took office in June, vowing to crack down on drugs, more than 5,500 people have been killed by police or vigilante groups in the Philippines. Tens of thousands of others have been arrested and thrown in jails.
Horrified human rights groups have accused Duterte's government of widespread abuses, including the encouragement of extra-judicial killings.
"Do your duty, and if in the process, you kill 1,000 persons because you were doing your duty, I will protect you," Duterte told police officers at the start of the campaign in July.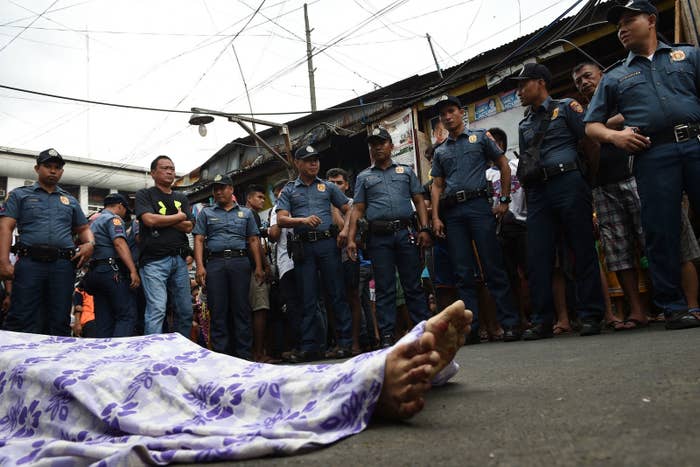 The program has caused a major setback in relations between the US and the Philippines, with Duterte calling President Barack Obama "a son of a whore" as he warned him not to bring up human rights during a September meeting. The White House subsequently cancelled a planned meeting between the two men, which was only late held once Duterte apologized for his comments.
However, a BuzzFeed News investigation last week found that, despite the US condemning the drug war, the State Department has sent millions of dollars to equip and train police on the front-lines of the anti-drug campaign.
Trump's call with the Filipino leader came on the same day he risked upsetting China by holding a telephone call with the leader of Taiwan.
Duterte said Trump extended him an invitation to meet in New York or Washington, DC; "He said that if I'm around, he wants to be notified of my presence," he said.

"I could sense a good rapport, an animated President-elect Trump," Duterte said. "And he was wishing me success in my campaign against the drug problem."