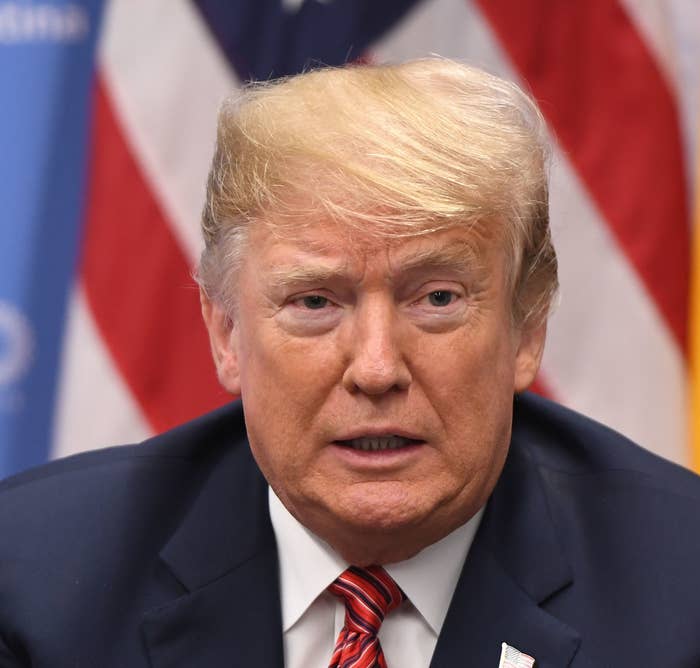 President Donald Trump declined to say whether he regrets his attacks on the Bush family following the death of former president George H.W. Bush.
Speaking in Argentina at the G20 summit at a meeting with German Chancellor Angela Merkel, Trump ignored a question from a reporter on his past criticisms of the Bush family.
"Do you regret any of your comments about George H.W. Bush or the Bush family?" the reporter asked.
After listening to the question, Trump paused for a brief moment then responded, "Thank you very much, everybody," as he signaled for the reporters to leave.
He did, however, subsequently answer a question on China, according to a transcript provided by the White House.
Prior to the question on his criticisms, the president had described George H.W. Bush as "a wonderful" and "very fine man."

"He was a terrific guy and he'll be missed," Trump said. "He lived a full life and an exemplary life."
Trump told reporters he spoke via phone with the former president's two sons, former president George W. Bush and former Florida governor Jeb Bush, to offer condolences.
Trump famously mocked Jeb Bush as "low-energy" during the 2016 campaign, but he had been insulting him for years. "The last thing we need is another Bush!" he tweeted in 2013.
He has also frequently slammed George W. Bush in the past. "I'm a Republican but not a fan of the last George Bush-he also was a lousy President (Iraq etc.)," Trump tweeted in 2013. "In fact, he was so bad he gave us Obama!"
"He got us into Iraq instead of making America great again," he wrote again in 2014. "Not good!"
"The World Trade Center came down during the reign of George Bush," Trump said at a February 2016 debate, to large boos from the audience. "He kept us safe? That is not safe."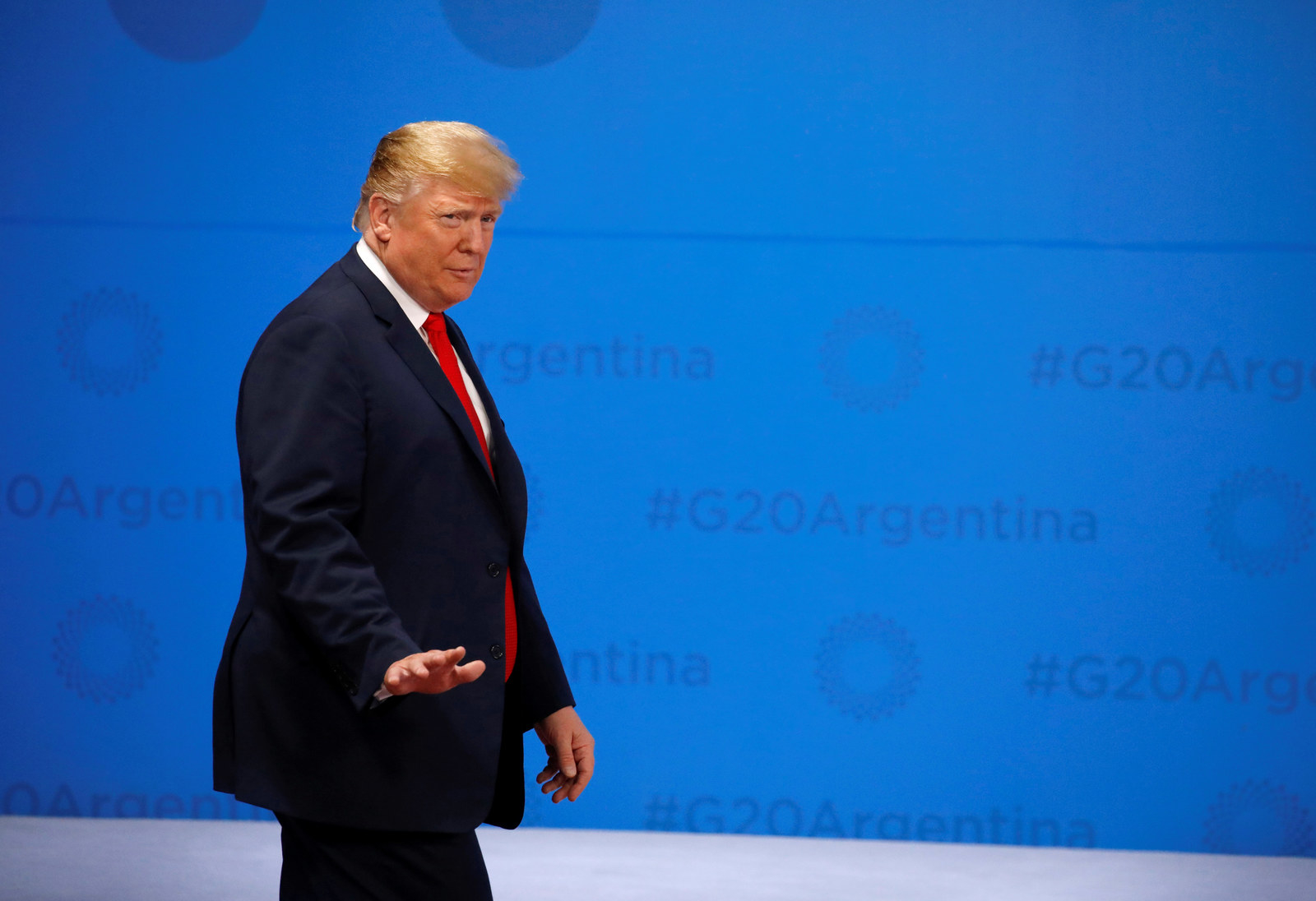 In a 1990 Playboy interview, Trump said he liked George H.W. Bush, but added, "I disagree with him when he talks of a kinder, gentler America."

"I think if this country gets any kinder or gentler, it's literally going to cease to exist," he said.
In 2015, he derided George H.W. Bush on Twitter for raising taxes, and in July of this year, Trump also mocked him again for his 1988 campaign phrase "a thousand points of light." The phrase referred to community groups and charities spreading "like stars" across the country.
"What the hell was that, by the way, thousand points of light? What did that mean? Does anyone know?" asked Trump. "I know one thing: 'Make America Great Again,' we understand. Putting America first, we understand. 'Thousand points of light,' I never quite got that one."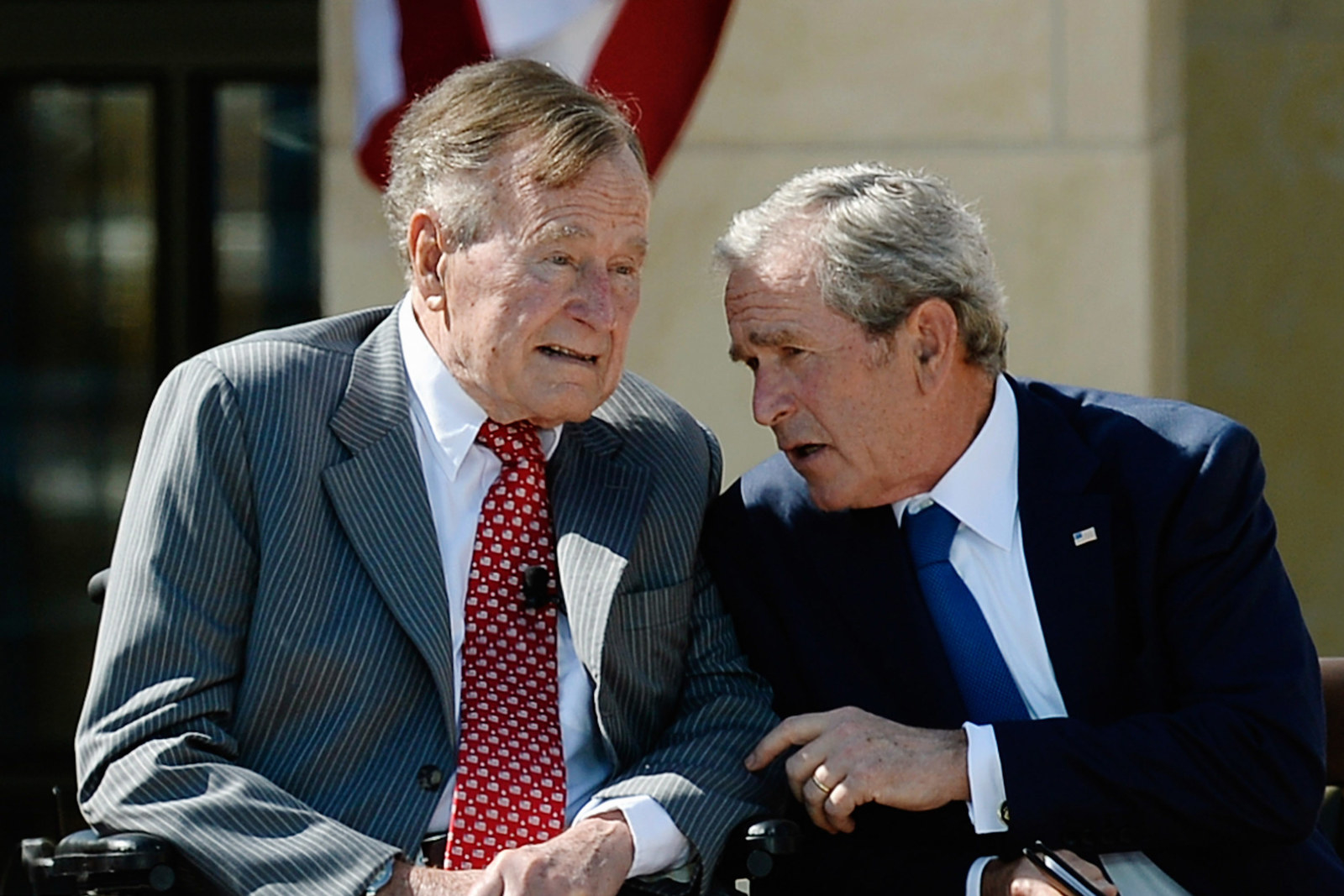 In response, Jenna Bush Hager tweeted a letter from her grandfather, writing, "a point of light was a vision about serving others, one that lit up our country, one I hope our country hasn't lost."
But in his statement early on Saturday on Bush's death, Trump expressly referenced the "thousand points of light" phrase:
Through his essential authenticity, disarming wit, and unwavering commitment to faith, family, and country, President Bush inspired generations of his fellow Americans to public service — to be, in his words, "a thousand points of light" illuminating the greatness, hope, and opportunity of America to the world.
The Bushes have also been critical of Trump in the past. Last year, former president George W. Bush delivered a speech that contained veiled criticisms of the current commander in chief.
Both former Bush presidents were also quoted in a historian's book in November 2017 expressing their dislike of him.
"I don't like him. I don't know much about him, but I know he's a blowhard. And I'm not too excited about him being a leader," George H.W. Bush reportedly said in May 2016.
In response, a Trump White House spokesperson hit back. "If one presidential candidate can dissemble a political party, it speaks volumes about how strong a legacy its past two presidents really had," the Trump spokesperson said. "And that begins with the Iraq War, one of the greatest foreign policy mistakes in American history."
During the 2016 election, the New York Times reported Bush senior had voted for Hillary Clinton, while the younger Bush voted for "none of the above."

Former first lady Laura Bush also took the rare step of publicly criticizing the current administration this year, calling for an end to the "cruel" and "immoral" separation of children from their parents at the border.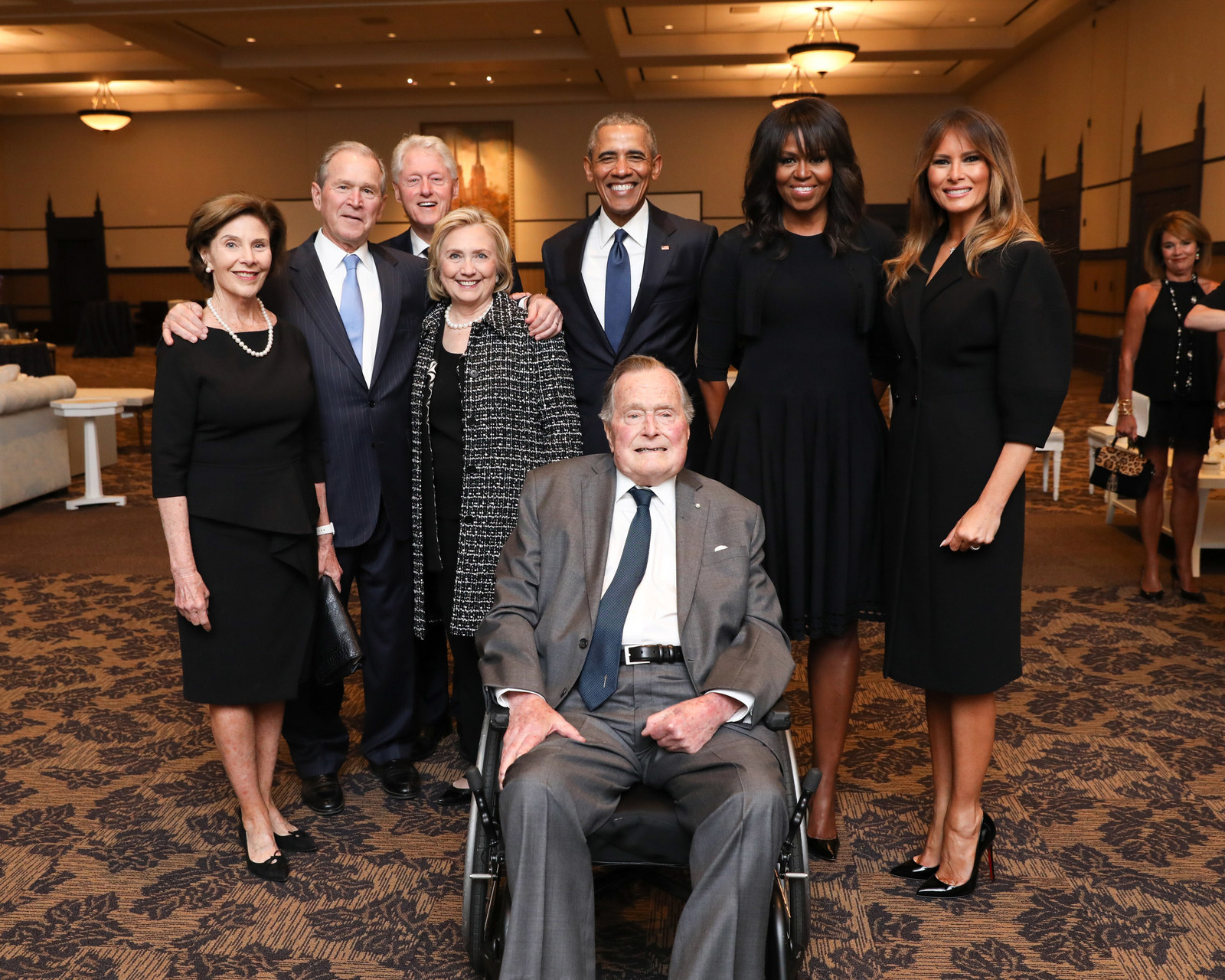 Trump canceled a press conference scheduled for Saturday afternoon "out of respect" for the late Bush.

He also ordered flags to half-staff at federal buildings and declared Wednesday, Dec. 5, will be a national day of mourning.

After Air Force One drops Trump back in DC, he has ordered it be sent to Houston to retrieve Bush's casket and bring it to Washington, DC. Trump called this "a special tribute that [Bush] deserves very much."
Trump and the first lady will also attend a funeral service for Bush at the National Cathedral in DC, press secretary Sarah Huckabee Sanders told reporters. It is not known if Trump will speak at the funeral.
When Barbara Bush, H.W.'s wife, died in April, Trump didn't attend the funeral in part "out of respect for the Bush Family." However, Melania Trump did attend in his place.