A day after he made the false accusation that former President Barack Obama "didn't make calls" to the families of US personnel killed in combat, President Donald Trump brought up the dead son of his own chief of staff.
"I mean, you could ask General [John] Kelly did he get a call from Obama," Trump told Fox News Radio host Brian Kilmeade on Tuesday at a conservative radio event at the White House. "You could ask other people. I don't know what Obama's policy was."
First Lieutenant Robert Michael Kelly was killed in Afghanistan in 2010. The 29-year-old was leading a platoon in Helmand province when he stepped on a concealed explosive device.
The White House did not immediately respond to requests for comment from Gen. Kelly. However, an unnamed White House official told NBC News and Fox News that Obama did not call Kelly. (Press secretary Sarah Huckabee Sanders confirmed the news on background to at least one outlet, a source told BuzzFeed News).
A representative for Obama had no comment on behalf of the former president.
However, a former Obama White House official did tell BuzzFeed News that Trump's claim that Obama never called Gold Star families was "unequivocally wrong."
"President Obama engaged families of the fallen and wounded warriors throughout his presidency through calls, letters, visits to Section 60 at Arlington, visits to Walter Reed, visits to Dover, and regular meetings with Gold Star Families at the White House and across the country," the official said.
Kelly attended a 2011 breakfast for Gold Star families at the Obama White House some six months after his son died. A source familiar with the private breakfast told BuzzFeed News that Kelly and his wife sat at former first lady Michelle Obama's table.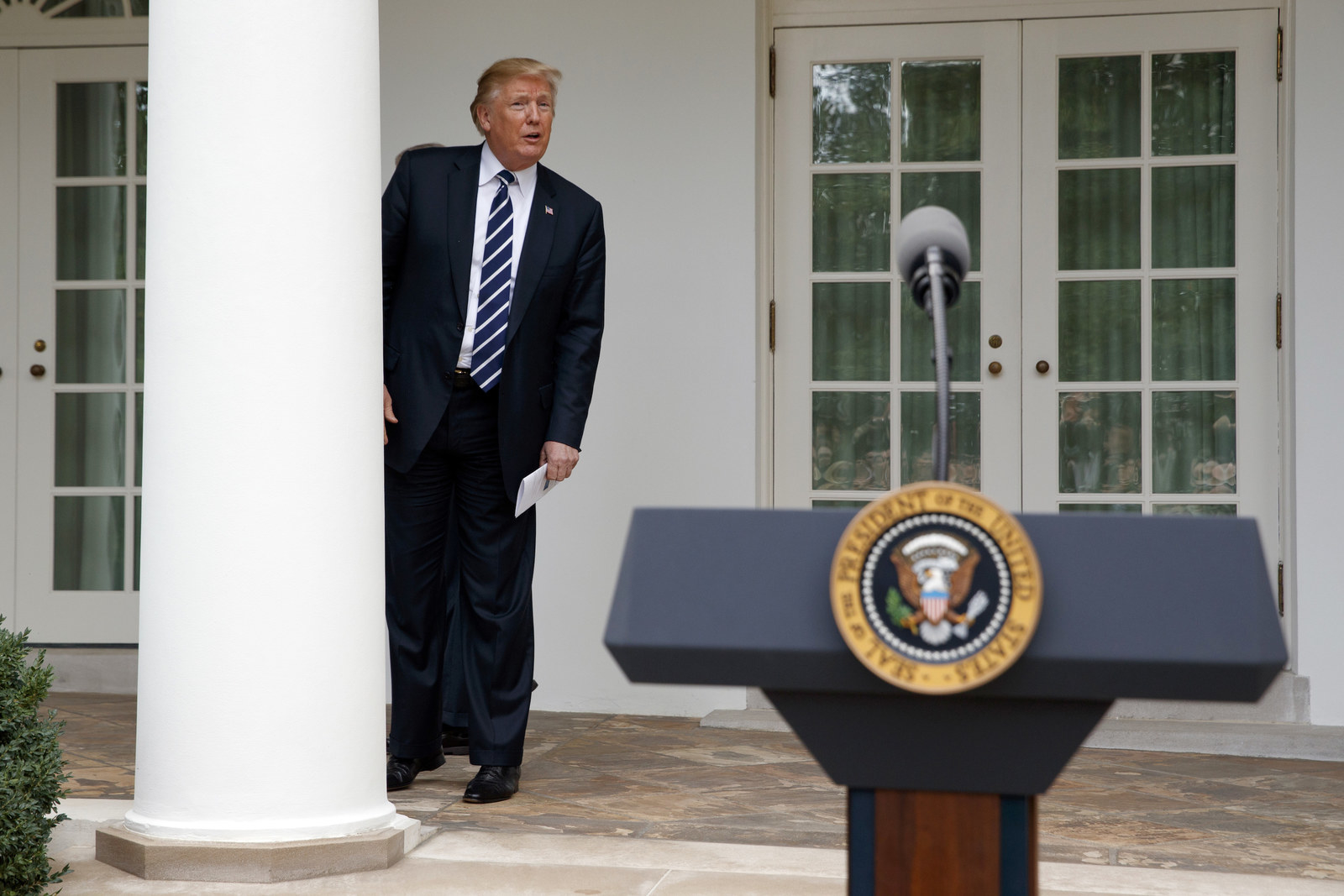 President Trump first made his comment on Monday after being asked why he had not yet telephoned the families of four service members killed in Niger almost two weeks ago. (He later called the families to "offer condolences on behalf of a grateful nation," Sanders said Tuesday evening).
"The traditional way if you look at President Obama and other presidents, most of them didn't make calls. A lot of them didn't make calls," Trump told reporters in the White House Rose Garden on Monday.
Angry Obama officials used social media to denounce Trump's comments as false.

Asked by Kilmeade if he wanted to clarify Monday's comments, Trump said "there is nothing to clarify."
"This was again fake news CNN. I mean, they're just a bunch of fakers," he said.

Trump said he believed he had called the family of "virtually" every service member killed during his presidency.
"But I really speak for myself," he said. "I'm not speaking for other people. I don't know what Bush did, I don't know what Obama did.
"You could find out easily what President Obama did. All you have to do is ask the military people but I believe his policy was somewhat different than my policy," Trump said.

Asked about the president's comments on Tuesday about Kelly, Sen. John McCain told CNN he did not know "what to think."

"I think our first objective has to be to honor the service and sacrifice of these young people who have given their lives," the senior Republican senator said.
Steven Perlberg contributed to this report.
CORRECTION
President Trump made his comments about calling the families of service members killed in combat on Monday in the Rose Garden. An earlier version of this post incorrectly said he made the remarks on Tuesday.