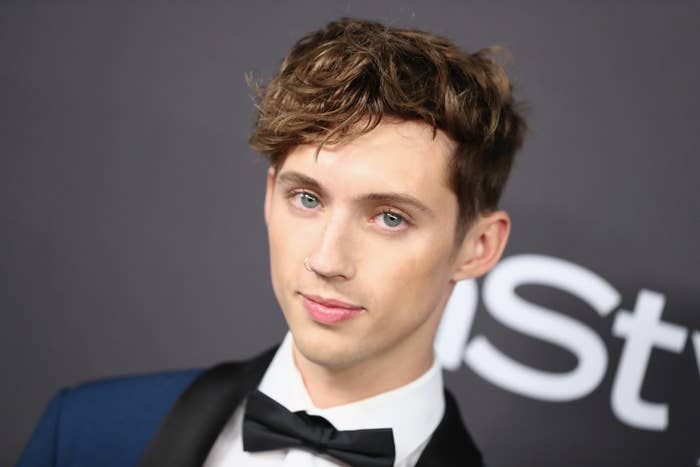 Attention, reporters who find themselves interviewing Troye Sivan: Some things are strictly off-limits.

The South African–Australian singer on Wednesday tweeted his anger after he was asked by a New Zealand reporter about his preferred sexual position.
"Top or bottom?" reporter Matt Fistonich asked Sivan in the final round of a series of rapid-fire questions that concluded their interview.
"Ooo ... definitely passing!" Sivan, 24, was quoted as responding.
The interview was published in the September issue of Express, an LGBTQ New Zealand magazine, ahead of Sivan's Bloom tour arriving in Auckland.
During the same interview, the reporter also asked Sivan about whether his boyfriend would give him a "hall pass" in order to sleep with singer Shawn Mendes, who is straight.
But it was the question about Sivan's sexual position that the singer made clear on Wednesday crossed the line.
"I thought about asking the interviewer about his absolute fave sex position after that last question, but then i remembered how wildly invasive, strange and innapropriate [sic] that would be," Sivan tweeted Wednesday. "Didn't stop him though!"
"Next time I'll just do a Twitter q&a," he added.
Many of Sivan's fans appeared to agree that the question was in bad taste.
Last year, Sivan released the song "Bloom," which was an extended allegory for anal sex.
But he told the LGBTQ website Them last year he thought that being exclusively associated with bottoming would be "completely reductive."
"Without getting into like any sort of details whatsoever, that was a song I wrote about a particular experience," he said. "I'm not branding that as myself forever. It was definitely just writing a song."
According to its website, Express is New Zealand's only LGBTQ magazine and has been in operation since 1992.
Fistonich, the reporter, is himself gay and represented New Zealand in the Mr. Gay World competition.

He and the magazine's editor did not immediately respond to requests for comment.