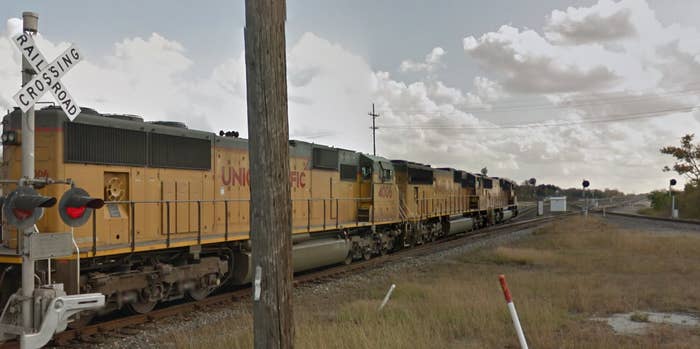 A Texas teenager was struck by a train and killed Friday at a railway crossing while posing for photographs meant to launch her modeling career, authorities and her family said.
Fredzania "Zanie" Thompson, 19, and her photographer were standing between two train tracks in Navasota, roughly 60 miles northwest of Houston, around 12:45 p.m. local time when two trains approached from opposite directions.
Both trains were blowing their horns, but as Thompson stepped out of the path of a BNSF train, she moved into the way of a Union Pacific train, Navasota Assistant City Manager and Director of Public Safety Shawn Myatt told BuzzFeed News.
She was taken by ambulance to a hospital, where she was pronounced dead. The photographer was not injured.
"We believe from what witnesses are telling us that she never saw the oncoming train," Myatt said.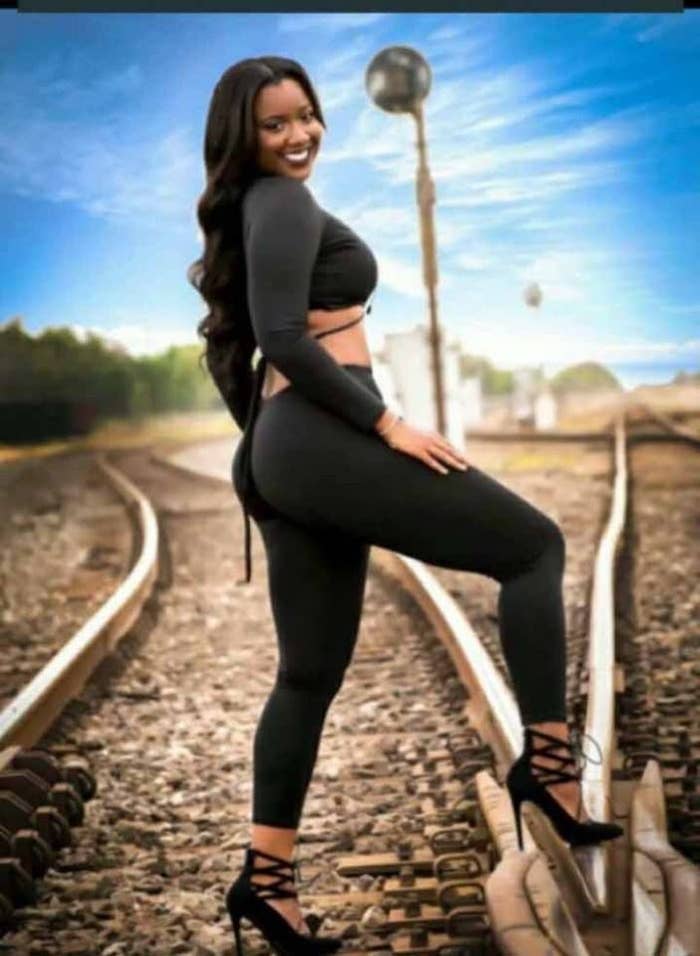 A photograph published by The Eagle and shared on Facebook by Thompson's friends showed her posing confidently on the train tracks shortly before her death.

Thompson's family told The Eagle that she was enrolled in Blinn College in nearby Bryan, but had put her education temporarily on hold to pursue modeling.

"She was more interested in modeling," her mother, Hakamie Stevenson, told The Eagle. "That's definitely what she wanted to do. It's what she had started to do the day she was deceased."
Loved ones have since built a makeshift memorial to Thompson, who would have turned 20 on Monday, at the railway crossing.
"I will FOREVER remember your beautiful smile," one friend wrote on Facebook.
Myatt, the town's director of public safety, said Thompson's death was a tragic reminder of the dangers involved in walking or taking photos on train tracks.
"We're a small, rural community and there are a lot of folks who like to take photographs on the railroad tracks," he said, adding that railway tracks are private property under Texas law.
"This horrific incident is the reason they don't want individuals and kids playing on rail tracks, because trains come intermittently and you don't know when they come."

"You shouldn't be on the tracks," he said.
The Union Pacific website contains a "photo safety" section warning people of the dangers involved in taking pictures on train tracks.

"Railroad tracks may seem like a great place for a photo opportunity, but a massive locomotive coming down the tracks with no time to stop will disagree with you," the website warns. "You may be confident you'll hear it in time to clear the tracks, but odds are you won't."