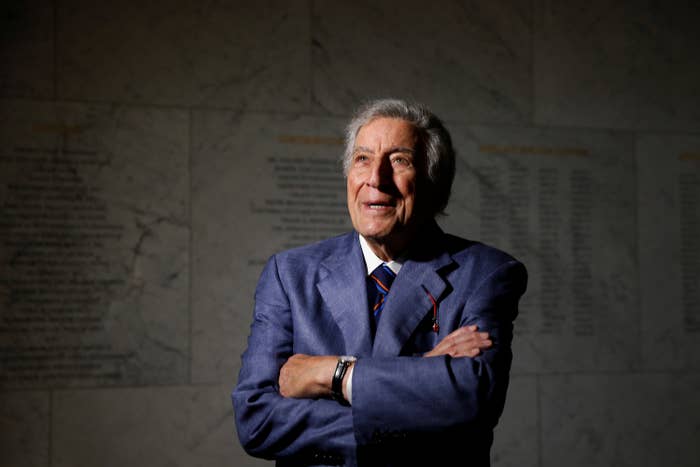 Legendary singer Tony Bennett revealed Monday he has been ill with Alzheimer's disease for years.
The family of the 94-year-old jazz crooner told AARP magazine he was first diagnosed with the form of age-related dementia in 2016 and that his symptoms have been slowly worsening.
"I have my moments and it gets very difficult," wife Susan Benedetto told the magazine. "It's no fun arguing with someone who doesn't understand you."
The Alzheimer's Association called the Bennett family's decision to go public with his diagnosis brave.
"On behalf of Tony and all who are facing Alzheimer's disease," they said, "we will continue to be relentless in our pursuit of a world without Alzheimer's and all other dementia."

Bennett's family said that before some concerts in recent years the singer had been confused about where he was, right up until the moment the announcer called his name. At that moment, he would "transform himself into performance mode."
Bennett's doctor, Gayatri Devi, said continuing to sing had been beneficial for him.

"It kept him on his toes and also stimulated his brain in a significant way," Devi said.
"He is doing so many things, at 94, that many people without dementia cannot do," Devi said. "He really is the symbol of hope for someone with a cognitive disorder."

Bennett's last public performance was March 11, 2020, before the coronavirus pandemic ended most live concerts.
In recent years, he and Lady Gaga have been working on a sequel to their 2014 jazz duo album Cheek to Cheek that is set to be released this spring and will likely be Bennett's final album.

According to AARP, Gaga was said to be aware of Bennett's illness when they recorded songs together from 2018–2020.