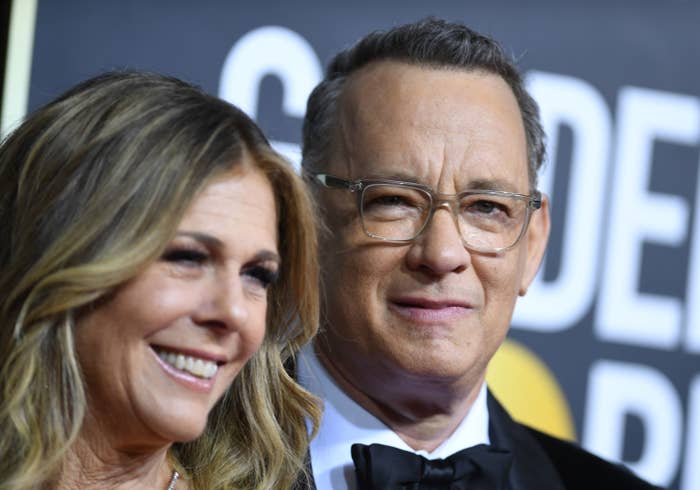 In case you've been living on a deserted island like in Cast Away, the movie's star, Tom Hanks, and his wife, Rita Wilson, have become the first Hollywood stars to announce they've tested positive for the coronavirus.
Hanks revealed the news on social media from Australia's Gold Coast in Queensland, where he is filming a movie.
The news sent everyone into a spin, including the pair's famous friends, who are now sending their love and prayers to the couple as they stay in medical isolation.
But a fake photo of Hanks in quarantine with a Cast Away "costar" has gone viral on Thursday.
The photo shows Hanks posing with a volleyball with a bloody handprint on it. Fans of the 2000 film know the ball as Wilson, the inanimate object Hanks' character spoke to and befriended in order to preserve some of his sanity.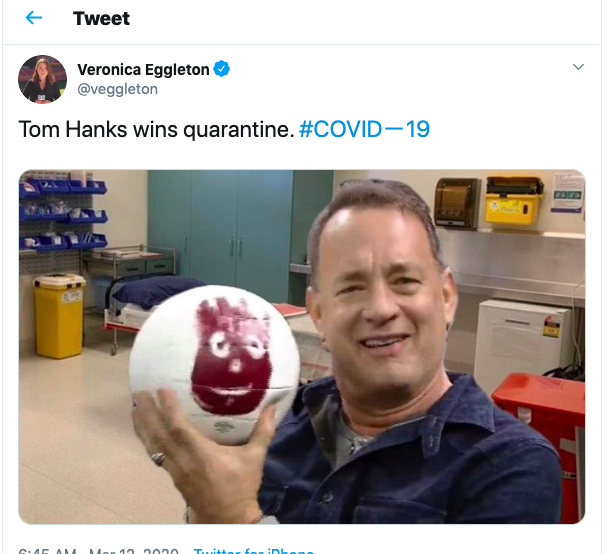 The photoshopped image was taken from an Australian satirical news website called the Betoota Advocate, known for its cheeky and irreverent take on Aussie culture.
The short article actually played things relatively straight until the last line: "the thoughtful and overworked staff at the Gold Coast hospital have brought Hanks in a Wilson volleyball to keep him company for the duration of his stay."
Several reporters and media figures also shared the Betoota Advocate story on Twitter without acknowledging, or appearing to realize, that it was fake.
The real image of Hanks posing with the ball was taken from footage of the actor in the crowd at a 2015 hockey game.
Hanks was handed the ball while he appeared on the stadium Jumbotron.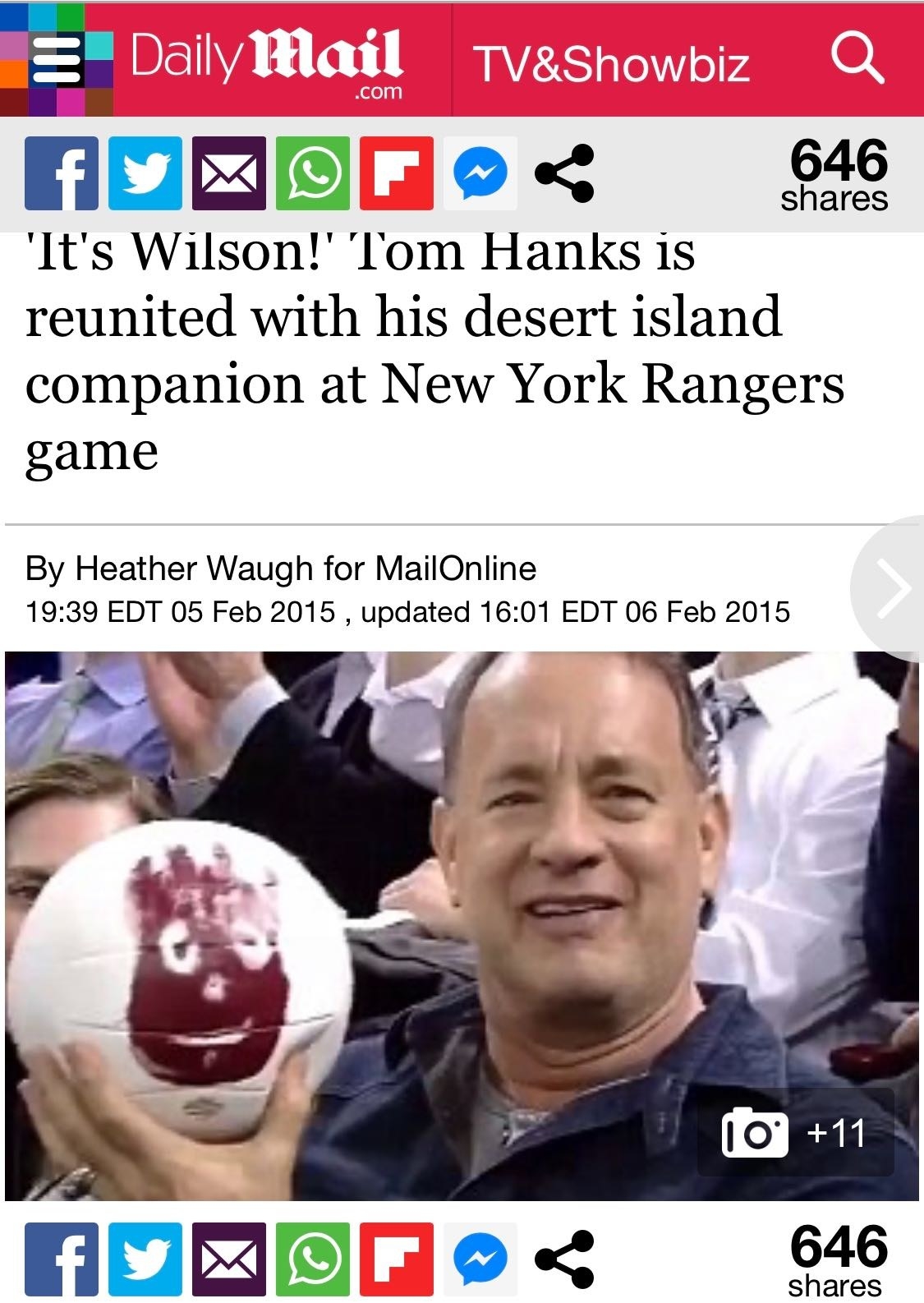 Hanks and Wilson (his wife, not the ball) are currently being treated at Gold Coast University Hospital.
Queensland Premier Annastacia Palaszczuk said the couple is getting "the best treatment in our hospitals just as we provide to everybody else."