700,000 People March Across France To Remember Terror Victims
Vigils have also been held across Europe and around the world.
Around 700,000 people took to the streets of France on Saturday to remember the victims of three-days of Islamist terror attacks, Interior Minister Bernard Cazeneuve told reporters.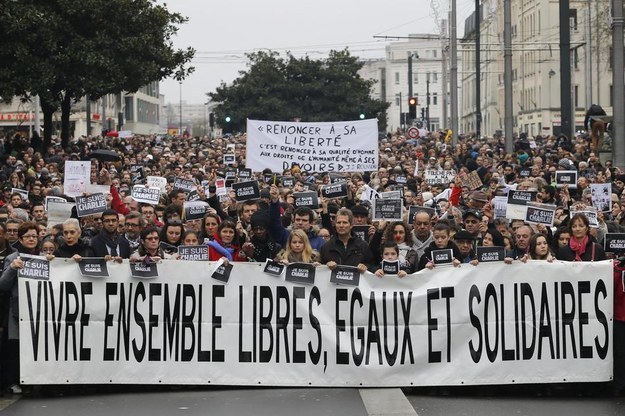 Several thousand people turned out for this march in the western city of Nantes to remember the 17 victims who died in the attacks on the Charlie Hebdo offices, a kosher supermarket, and a lone policewoman.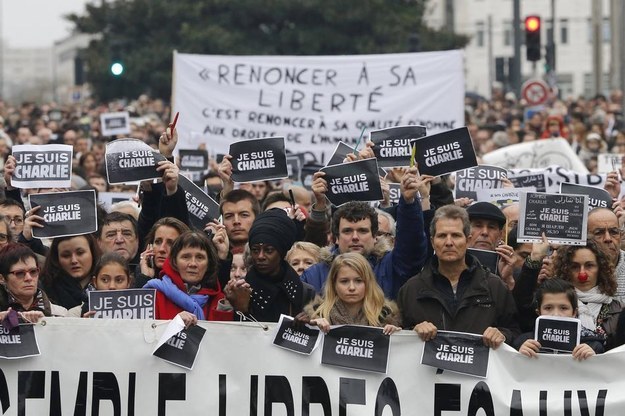 In the southeastern city of Nice, the famed Promenade des Anglais was filled with tens of thousands of people taking part in a silent procession.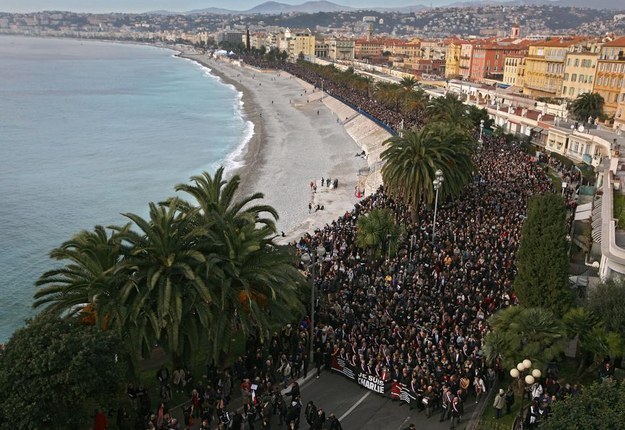 Many waved French flags amid the sea of people.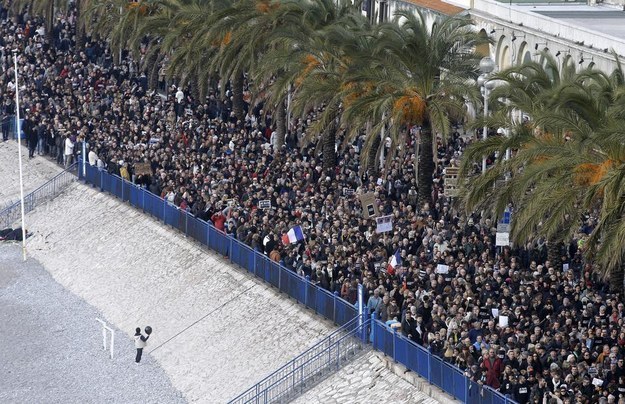 The French interior minister also said thousands of extra police and soldiers would be on duty on Sunday for a march in Paris expected to draw several hundred thousand people, Agence France Presse reported.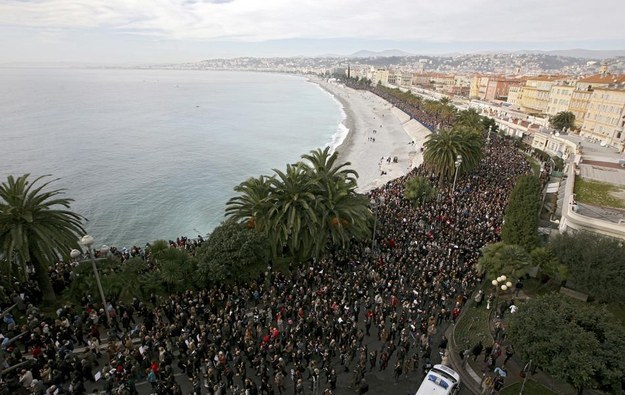 In nearby Marseille, thousands descended on the city's waterfront to honor those killed in the three attacks.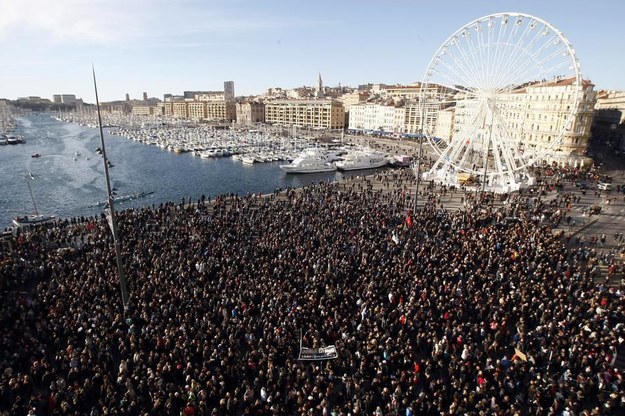 Demonstrators in Marseille held a sign reading "For democracy, for equality, for freedoms. Let us fight all fascism!"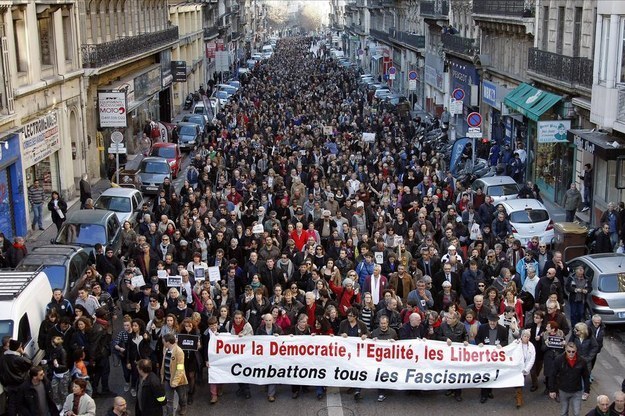 In the Drancy neighborhood of Paris, the local Imam joined a Rabbi to observe a minute's silence at a makeshift memorial outside the kosher deli where four hostagaes were killed Friday.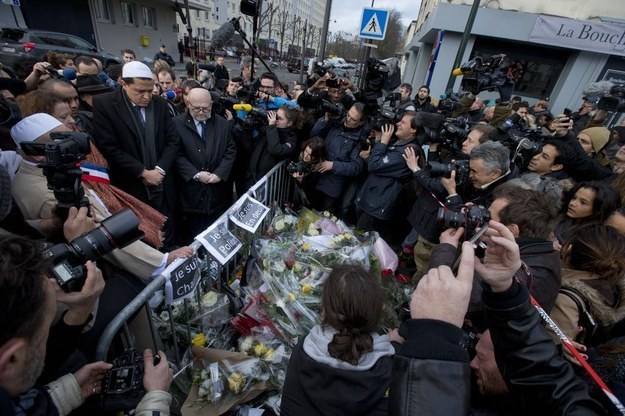 People also rallied in the northwestern city of Caen, holding up pencils to remember the victims of the Charlie Hebdo newspaper attack.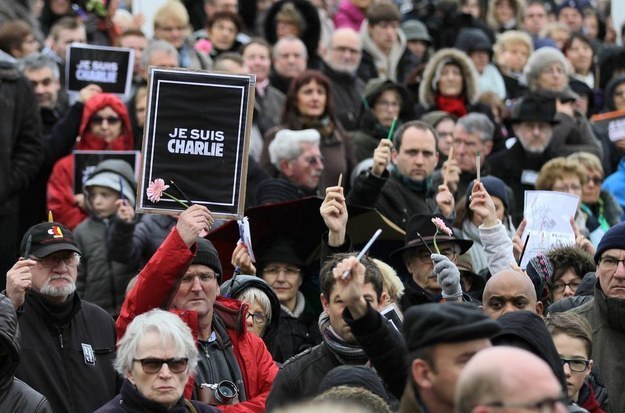 People also held signs reading "Je Suis Charlie" and "Let ink flow, not blood" during a march in the central city of Limoges.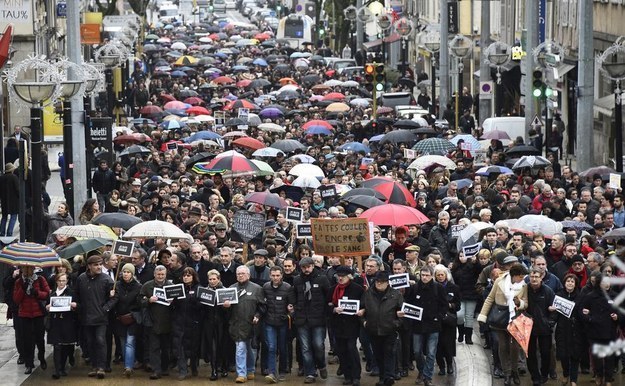 Demonstrations and vigils have also been held across Europe, with a "Je Suis Charlie" banner hanging from the famed Rialto Bridge in the Italian city of Venice.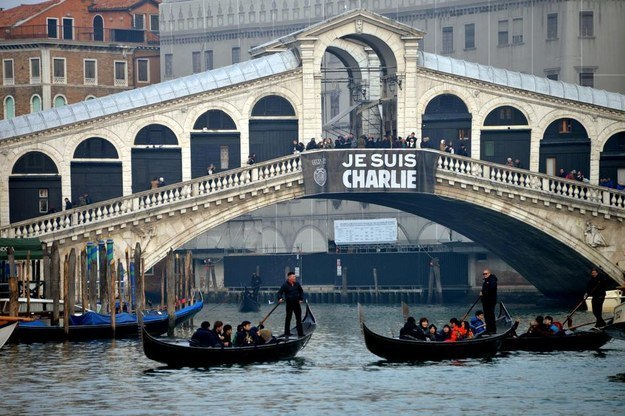 In the Czech Republic, a young boy kneeled at a memorial outside the French Embassy in Prague to pay his respects.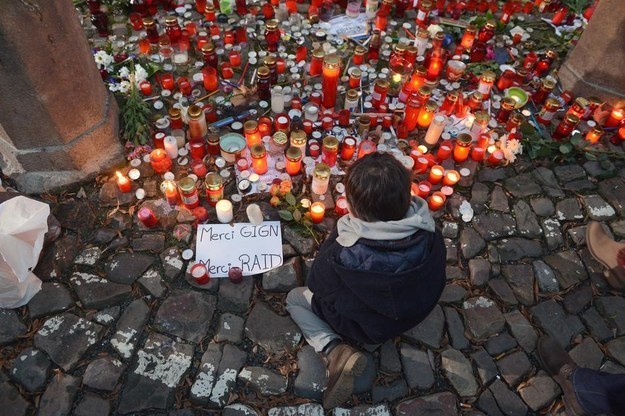 While in the United Kingdom, people held placards and pencils in the southwest city of Bristol.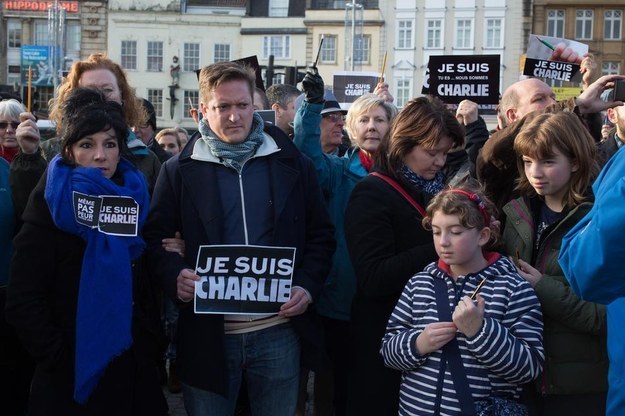 People also lit remembrance candles in Tel Aviv, Israel.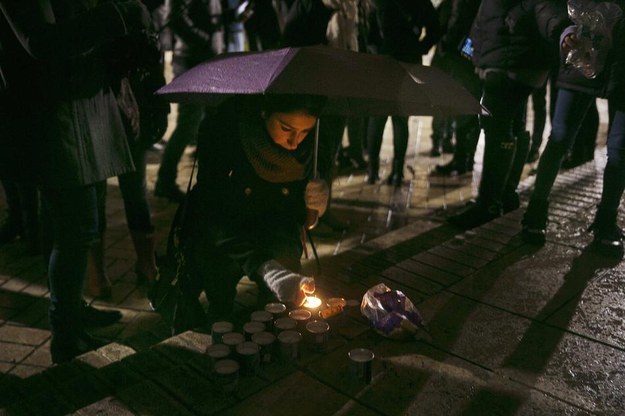 While in South Africa, Johannesburg residents showed their solidarity with the victims, singing the French national anthem and observing a minute of silence.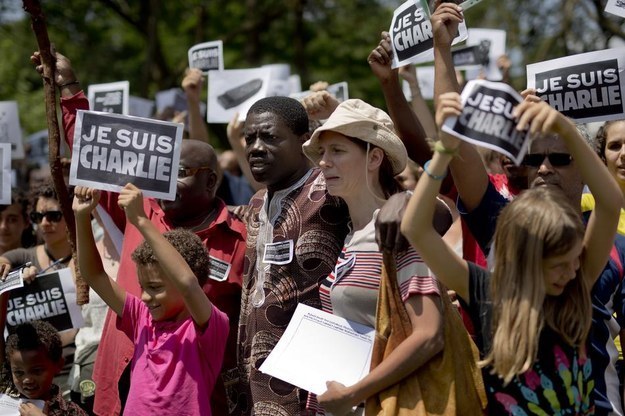 In eastern France, ski competitors at the FIS Nordic Combined World Cup leaped over a message that read "Je Suis Charlie."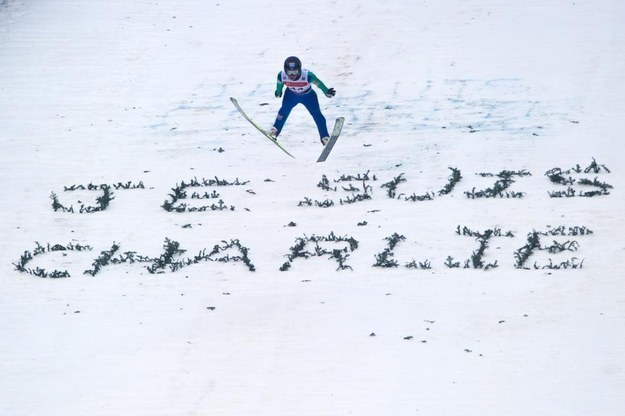 While second placed Alexis Pinturault held up a sign reading "Je Skie Charlie" to remember his compatriots.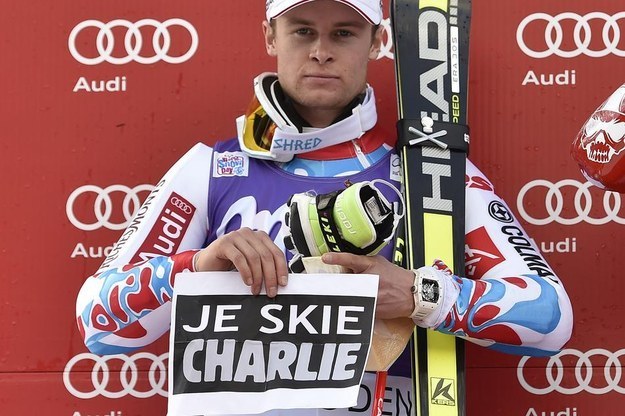 Back in the French city of Nice, players observed a minute of silence before a soccer match, while people in the crowd held a large banner reading, "We are Charlie."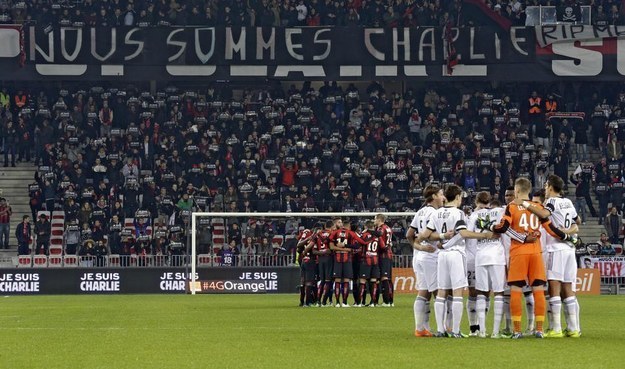 Before the match between teams from Nice and Lorient, players warmed up in shirts expressing their solidarity with the victims.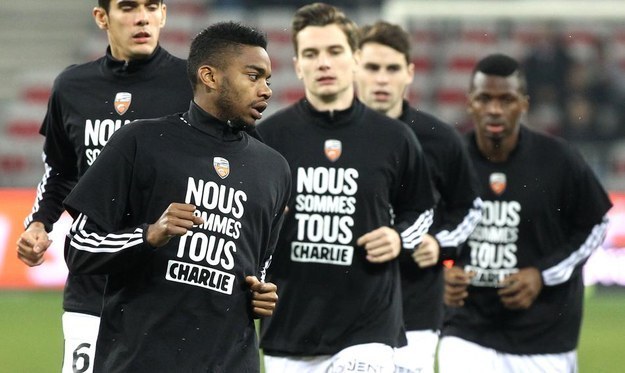 Meanwhile in eastern Germany, thousands gathered in Dresden to support "global awareness, humanity, and dialogue" in opposition to the anti-Islamic Pegida movement.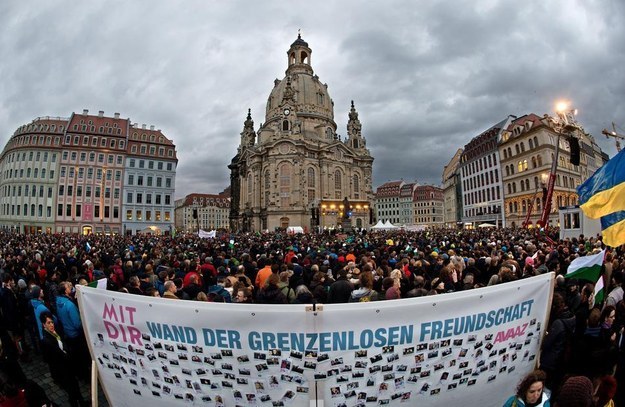 It's expected the Pegida movement will gain strength in Germany following the deadly French attacks.