This monument of the Ten Commandments was installed by workers on the Arkansas State Capitol grounds in Little Rock on Tuesday.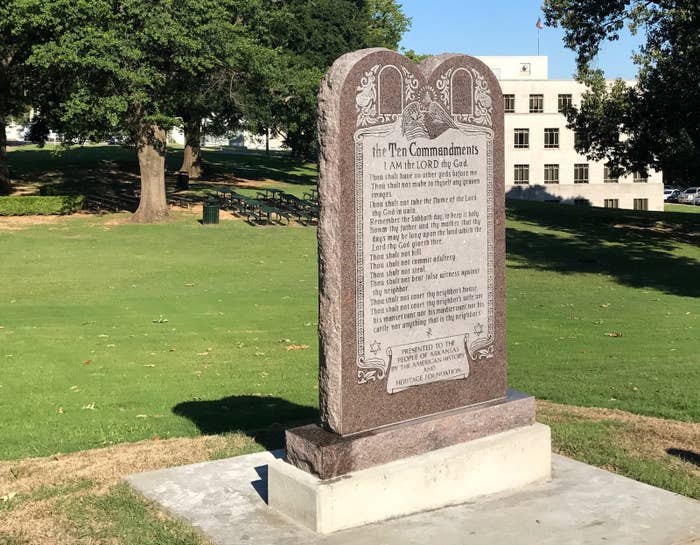 The six-foot-tall piece of granite was funded by a private group, but lawmakers had to pass a law two years ago to allow it to be placed on state grounds.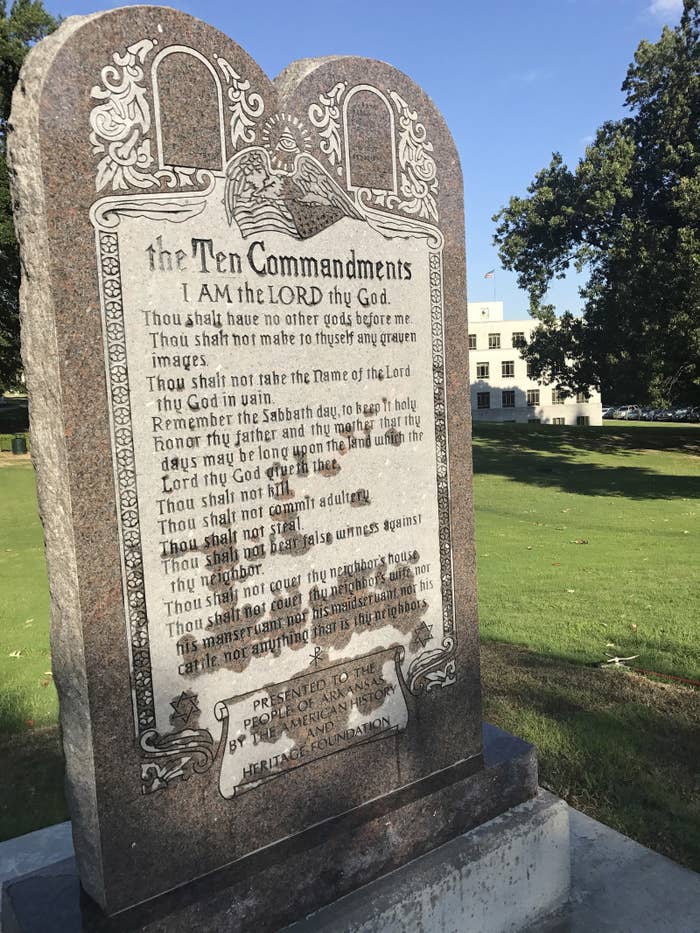 Here's what the monument looked like on Wednesday morning.
The monument was toppled by a man who drive into the statue shortly before 5 a.m. local time, Chris Powell, a spokesperson for the Arkansas secretary of state, told BuzzFeed News.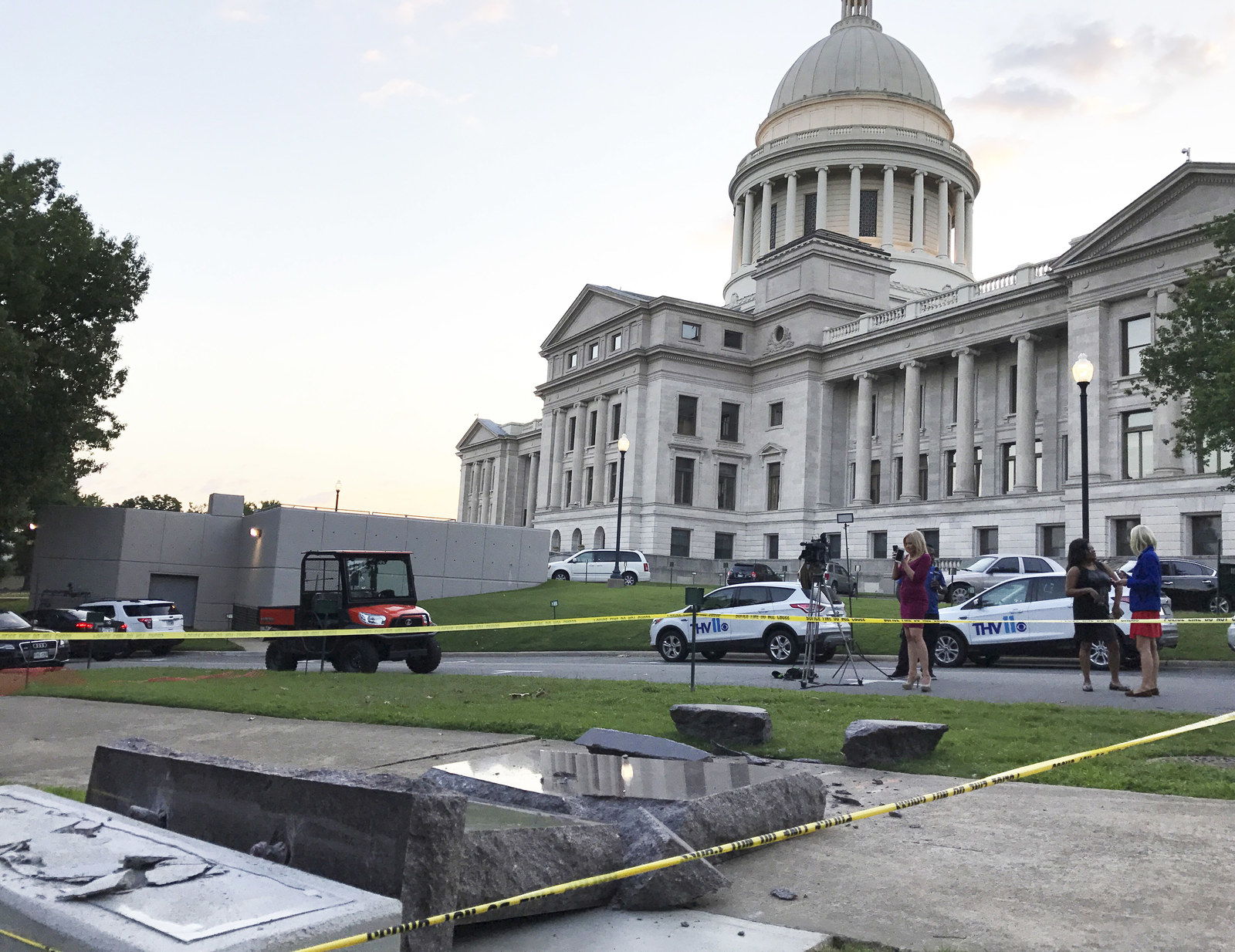 Michael Reed of Van Buren, Arkansas, was arrested by capitol police on the scene, Powell said. Reed, 32, was charged with defacing objects of public interest, criminal trespass, and first-degree criminal mischief.
Reed appears to have livestreamed the monument's destruction on his Facebook page. "Oh my goodness. Freedom!" he yells in the video, before charging his car at the monument.
video-cdn.buzzfeed.com
Before the incident, Reed wrote on Facebook: "Our Constitutional rights have been violated and since no one will do anything about it I will."
He also posted a video of himself, saying he was a committed Christian.
"But one thing I do not support is the violation of our constitutional right to have the freedom that's guaranteed to us, the guarantees of the separation of church and state because no one religion should the government represent," he said.
He also started a GoFundMe in anticipation that he would need a new car, but the fundraiser was later taken down.
In 2014, Reed was arrested for destroying a Ten Commandments monument outside the Oklahoma State Capitol and was taken to a mental health facility.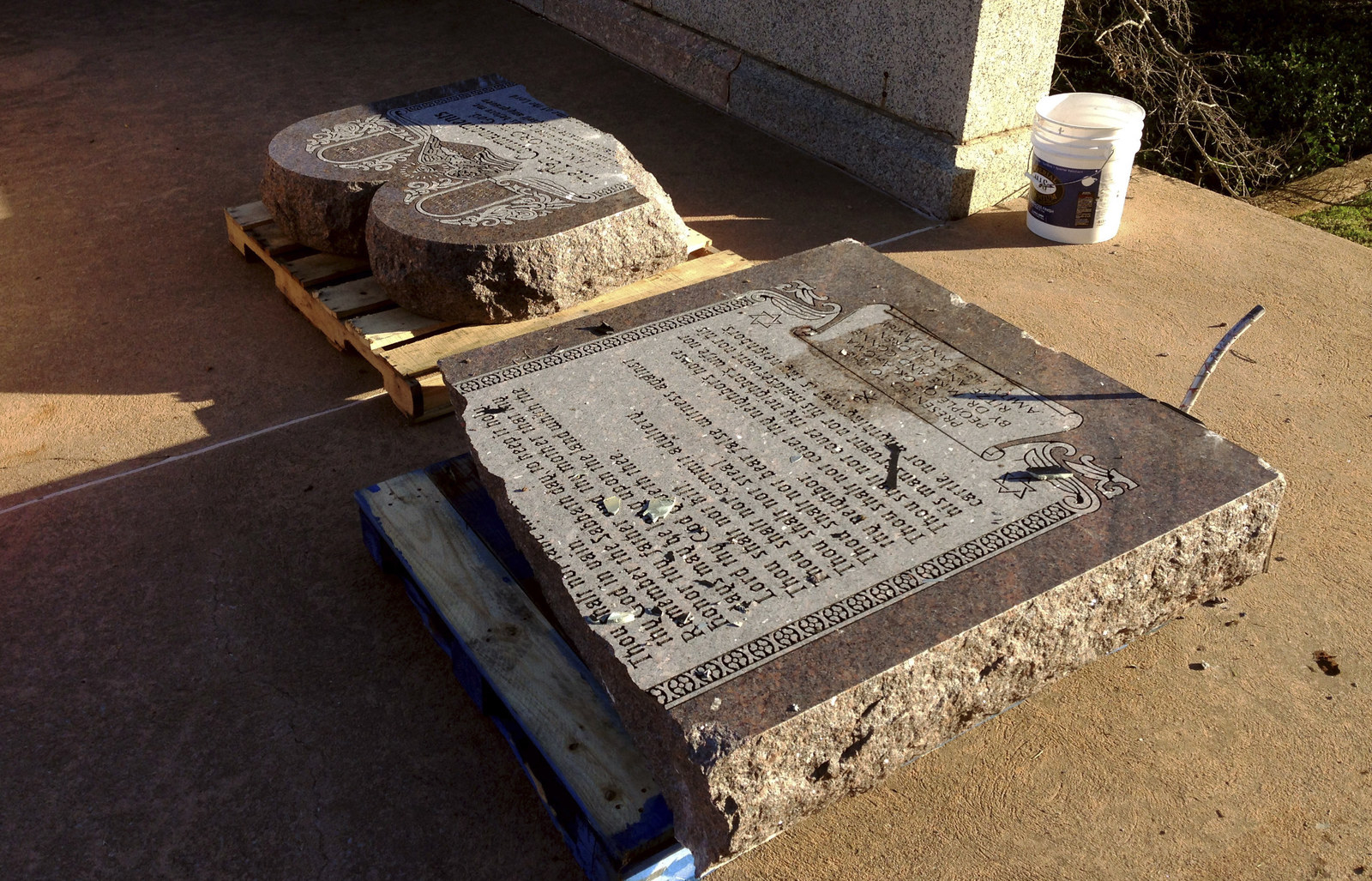 Republican state Sen. Jason Rapert, one of the sponsors of the bill to erect the Little Rock monument, vowed to have it rebuilt, adding he was "disappointed that anybody would have hatred in their hear to the level that this person has."