An Old Lady In A Scooter Was Lost On A Highway And This Trooper Helped Her Home
Many people thought it was just a very, very, very slow police chase.
Andrea Ruth was at work in Lynden, Washington, on Tuesday when she saw what she first thought was the world's slowest police chase.
"What it looked like at the time was a little old lady cruising down the busy highway [on a scooter] in front of my office and a cop with his lights on," Ruth told BuzzFeed News. "I was right up laughing at how crazy it was. It was truly hilarious."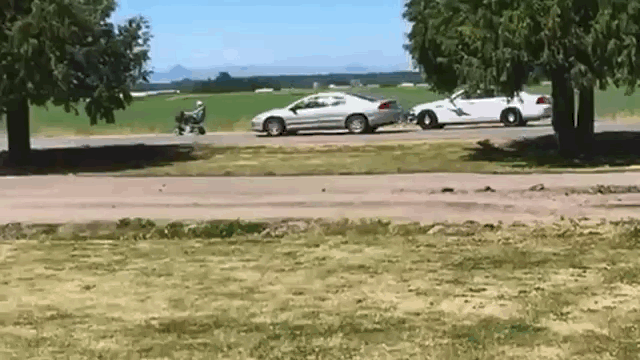 The Washington State Patrol had received a number of calls about the "low-speed chase," but this granny wasn't making a getaway: She was receiving a police escort!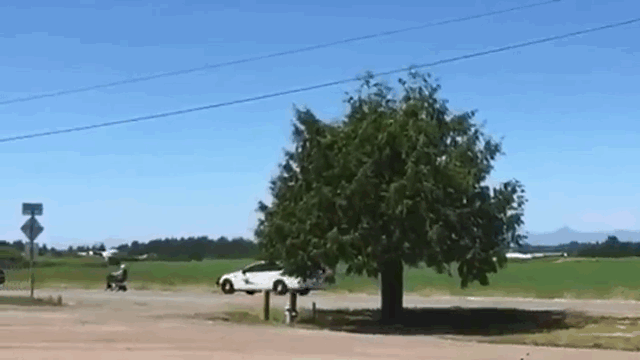 Trooper Dave Hintz had pulled over the woman in her 80s to help her out. It turns out she had become lost while trying to find her way home, which was four miles away.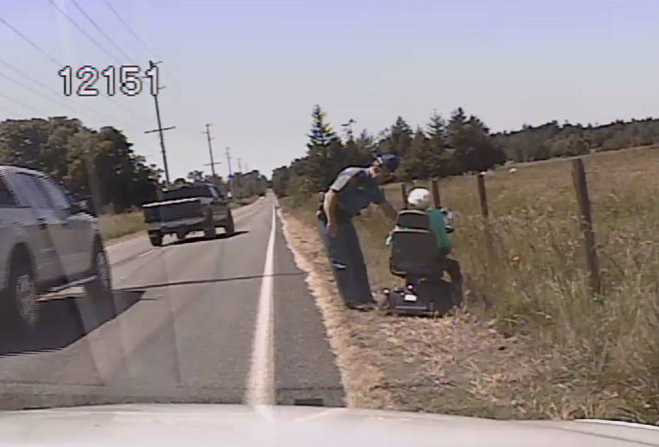 "She kept looking for the side street to go home and didn't find it so she just kept on pressing on," another trooper, Mark Francis, told KomoNews.com.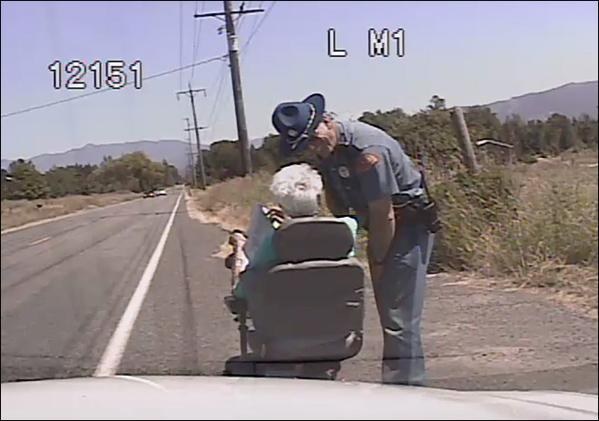 So, at a top speed of 6 mph, Hintz escorted the woman home.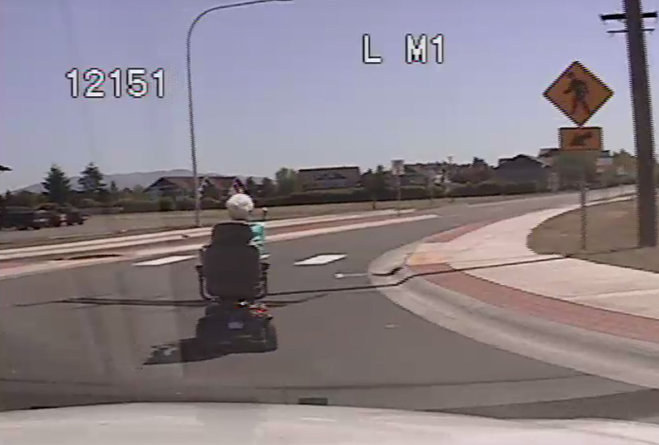 "I just treated her the way I would've wanted somebody to treat my mom," Hintz told ABC affiliate KLTV of the hour-long escort to the woman's home.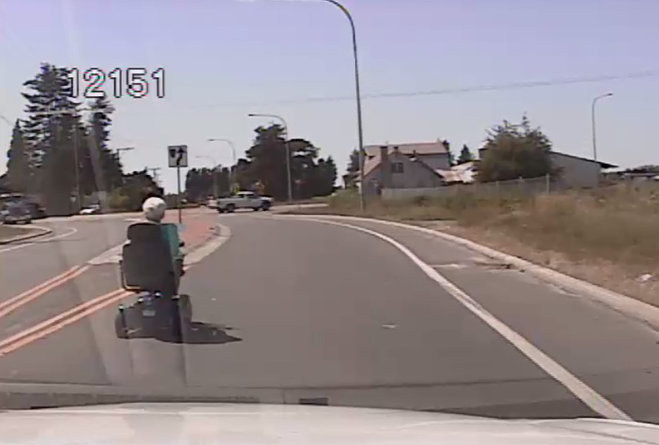 👵👮🚔🚨