This is Angela and Shawn Parks, of Davis, Oklahoma. They have 11 children, 6 of whom still live at home.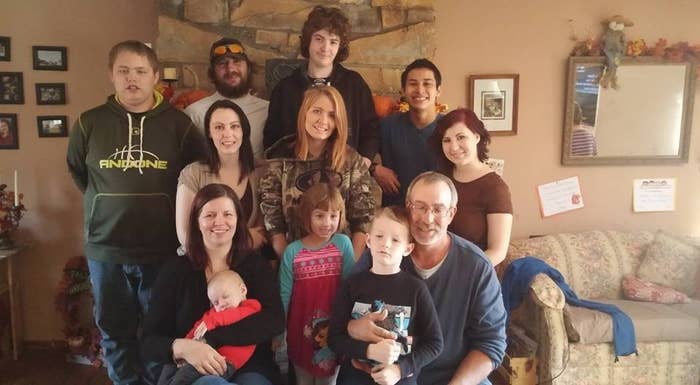 On Monday, a huge tornado swept through their rural community, which is near the town of Sulphur and about 80 miles south of Oklahoma City.
Here's what the Parkses' home looked like last month...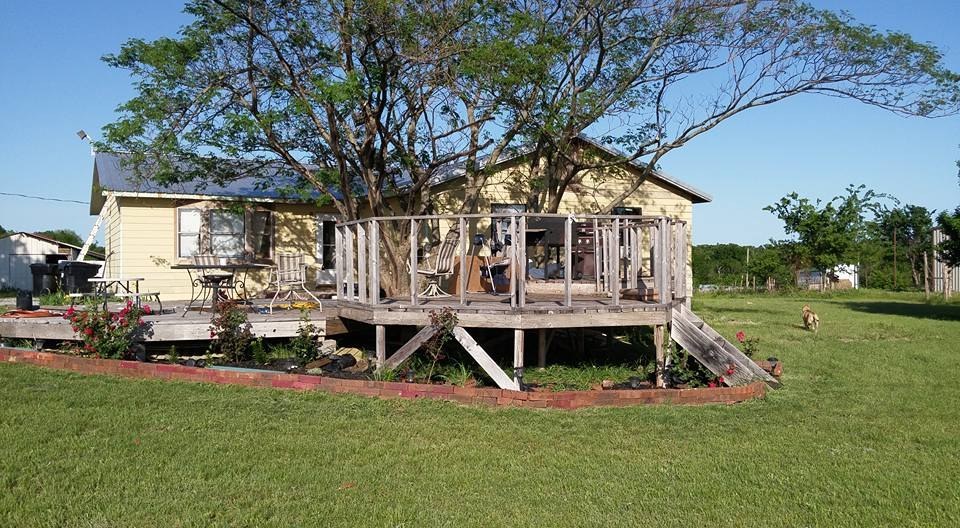 And here's what it looked like on Tuesday after it was struck by an EF-3 tornado. Only one section of the home was left standing — some walls surrounding an interior bathroom.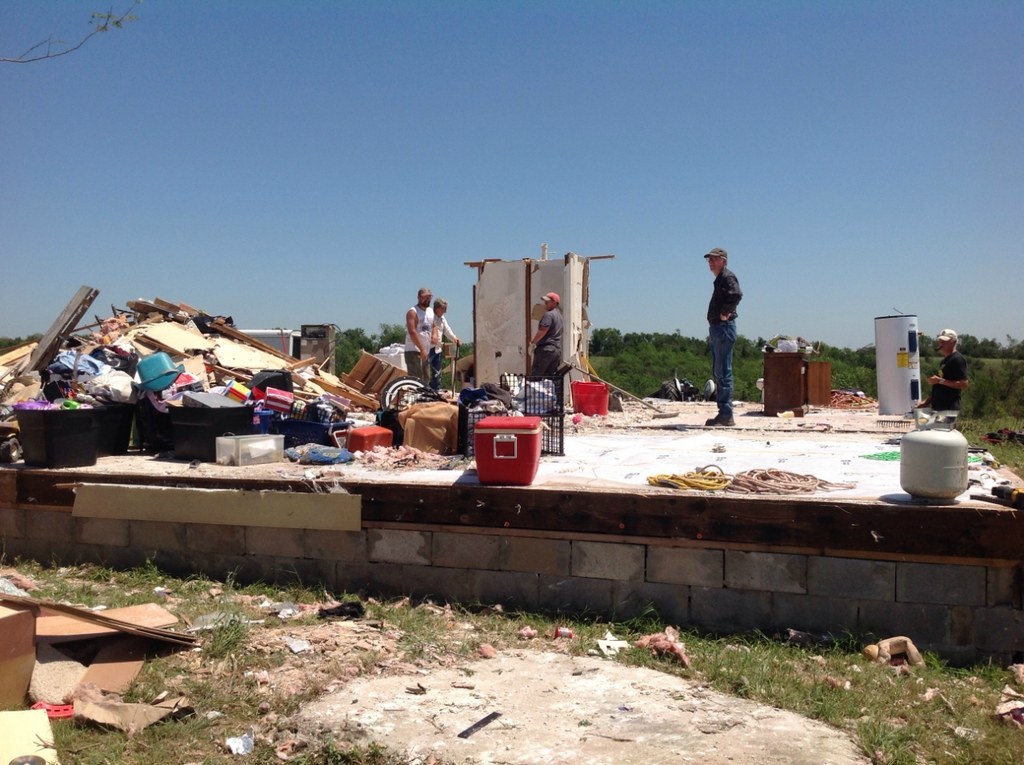 "WE ARE ALL SAFE!" Angela Parks wrote on Facebook after the storm. "My house on the other hand is leveled. Nothing left."
And that was where the Parkses' 18-year-old son, Daniel, who was home at the time of the tornado, sought shelter.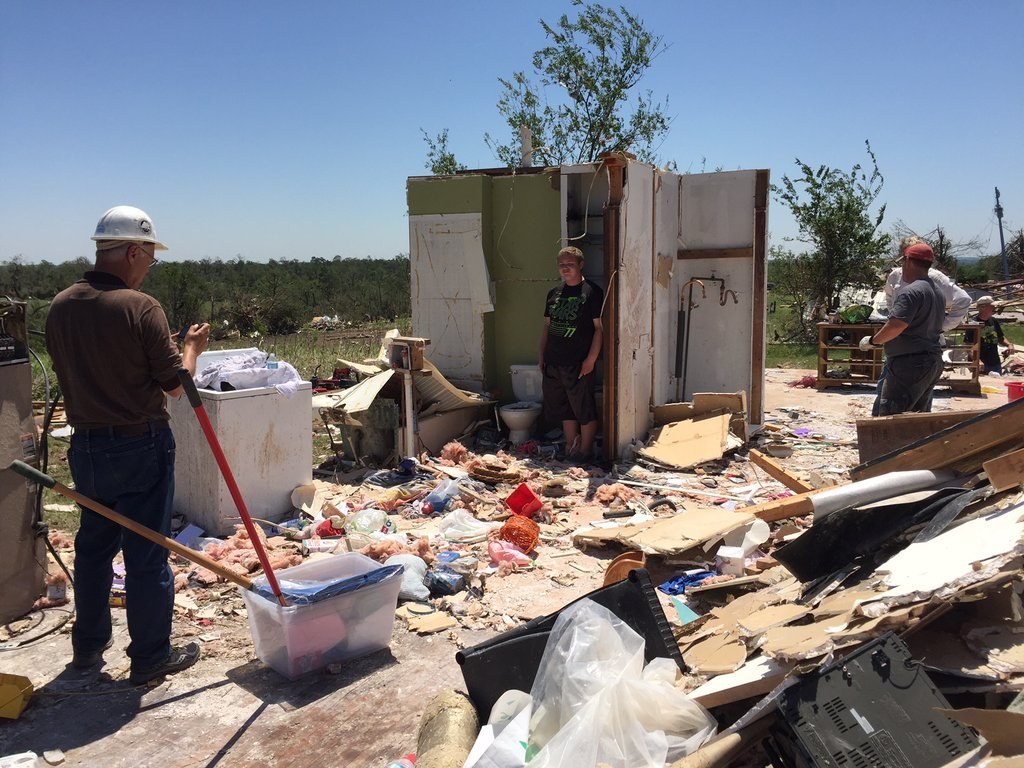 Daniel, who has autism, had just returned from school when the storm hit, Angela Parks told BuzzFeed News.
Both she and her husband were still at work but Daniel's cousin managed to rush to the home just as the tornado was smashing through the area.
"They went to the bathroom and they say they basically just hugged the toilet," Parks said.
"Dan is very matter of fact but he told me, 'I heard the wind, I heard the glass, but I knew God was going to keep me safe.'"
Todd Lindley, a science and operations officer with the National Weather Service who met the family on Tuesday, told BuzzFeed News Daniel's actions were "absolutely right" for people without storm shelters or basements.
The weather service shared Daniel's photo on social media, where it soon went viral.
Daniel escaped the storm without a scratch, Angela Parks said. "When I saw the house, it was horrible, but I knew that he was safe," she said. "I'm glad I saw him before the house."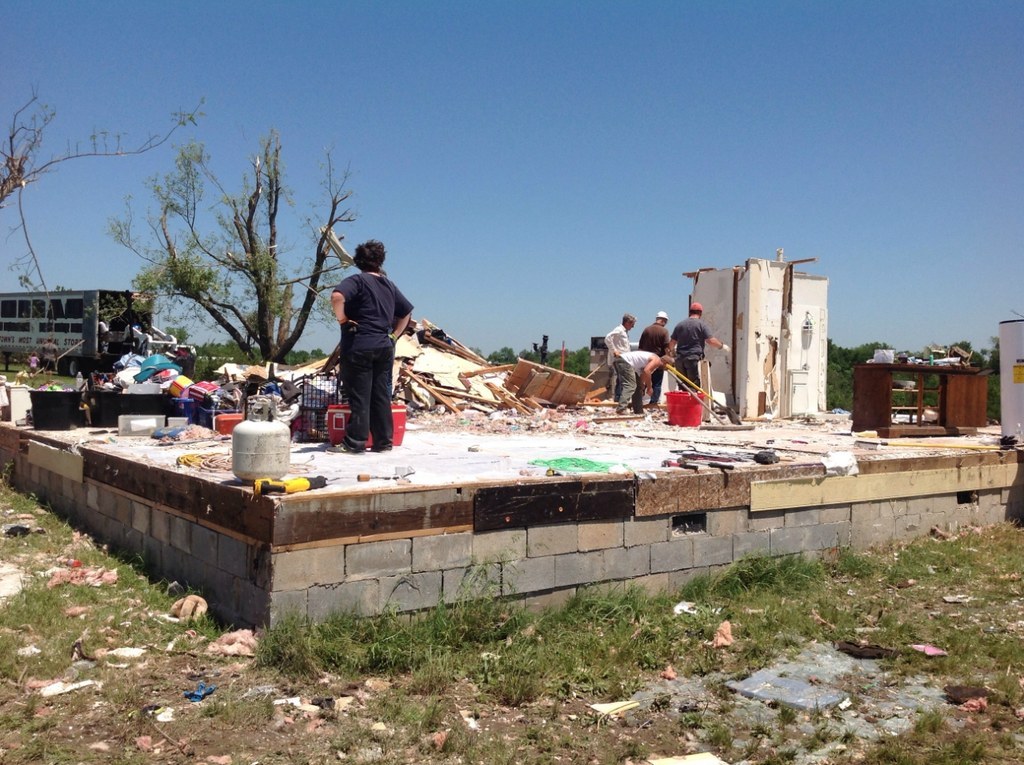 A fundraising appeal has now been established to support the family.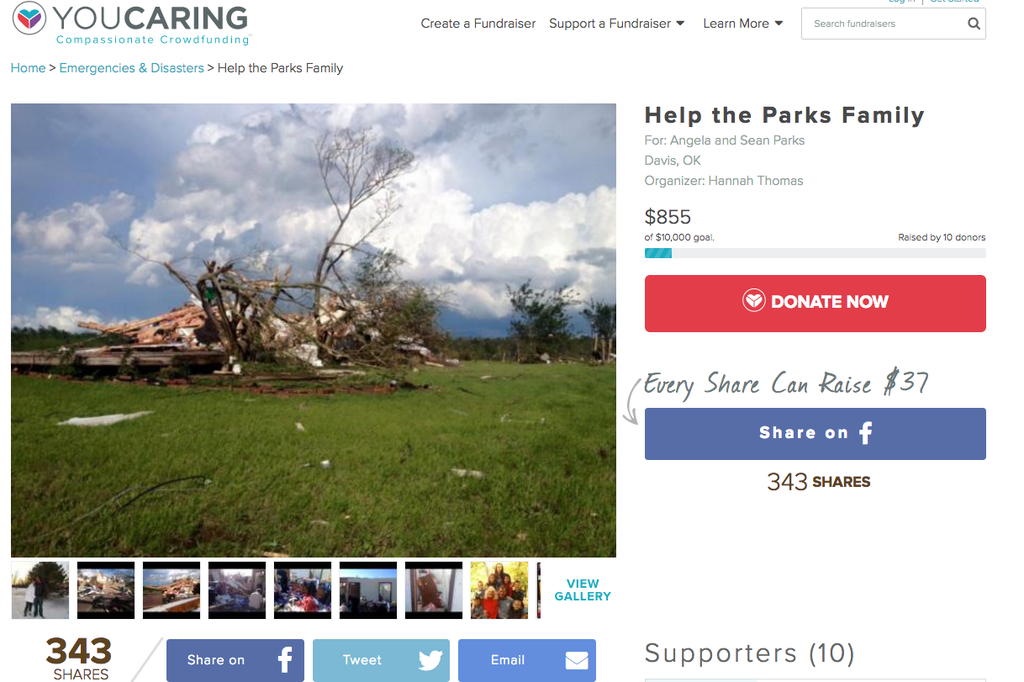 Angela Parks said the support her family has received from friends and the community has been "amazing," but she's most grateful that her family is all safe.
"I know that God protected Daniel," she said.