This is Hungarian swimmer Katinka Hosszu.
And here she is with her husband/coach Shane Tusup.
The pair were dating when she asked him to be her coach in 2012, according to a New York Times profile of them published this week.
Hosszu told the newspaper it has been "definitely difficult" to balance the relationship with coaching, with Tusup raising eyebrows among some for his harsh training style. "He's pretty hard as a coach," she told the Times, "but at home he's supersweet and loving and really funny. So we can laugh a lot."
During competition on Saturday, Hosszu finished first in her heat for the Women's 400 meter individual medley, coming tantalizingly close to setting a new world record.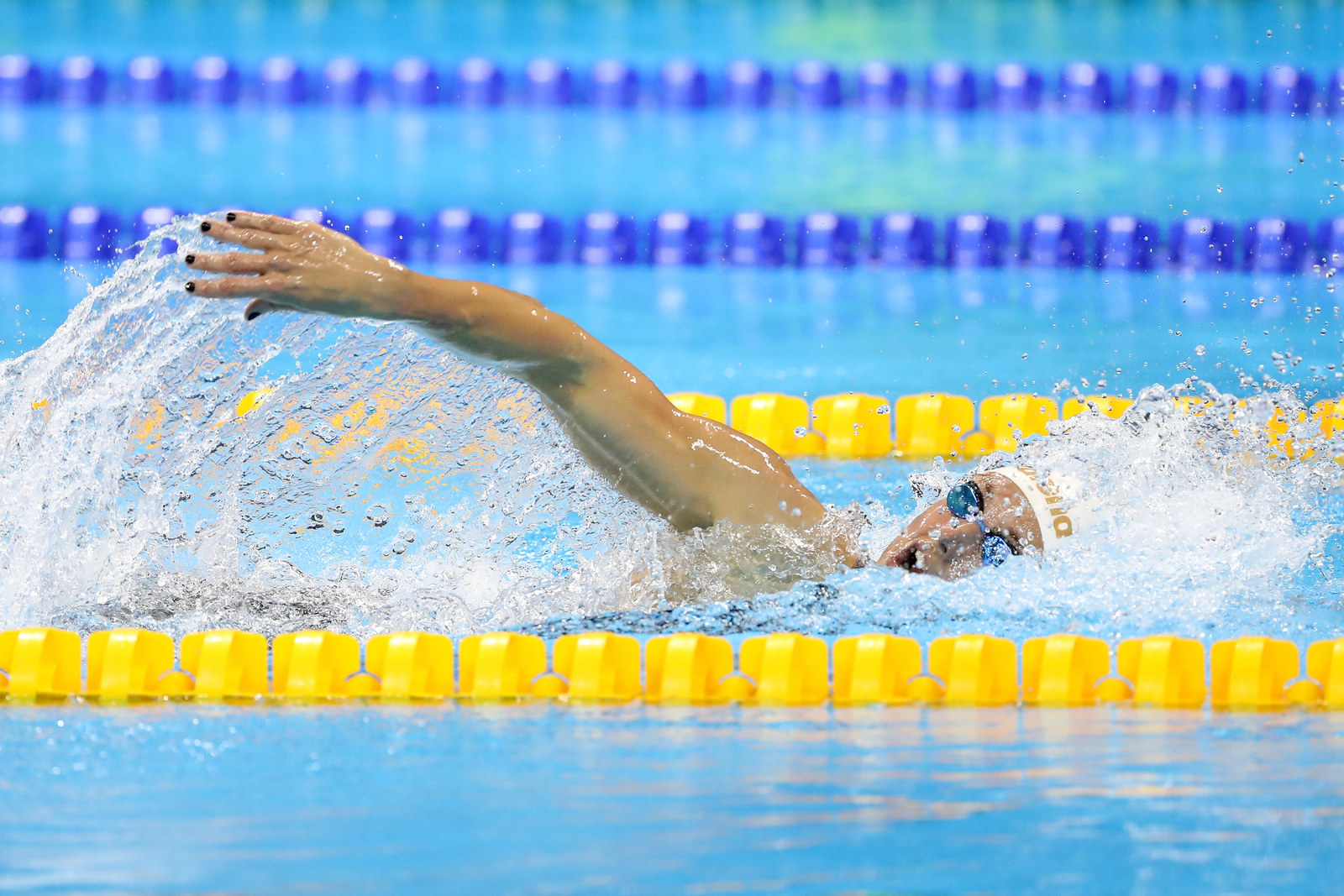 And of course, watching from the stands and going absolutely nuts with excitement was her husband...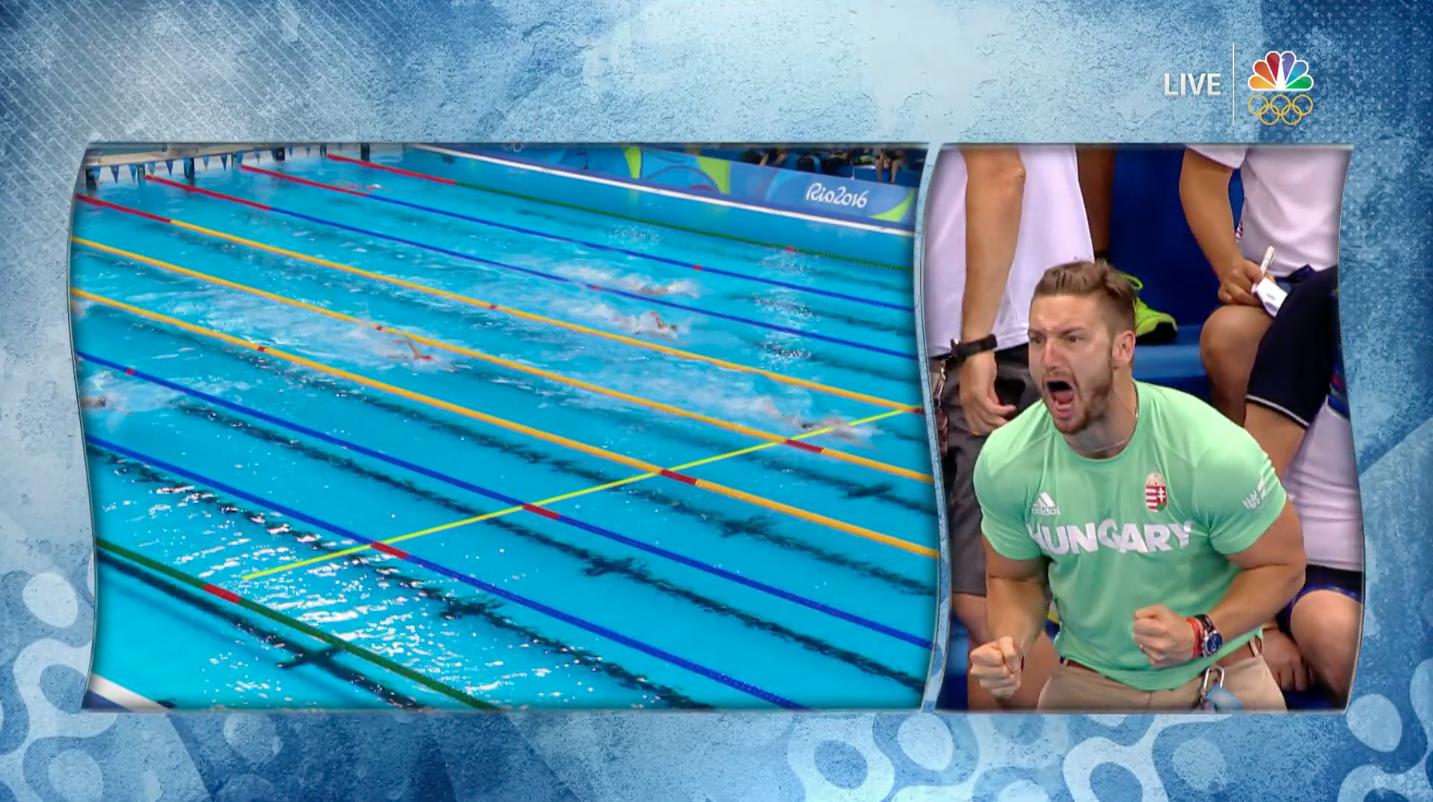 COMPLETELY, TOTALLY, 100% NUTS.
As he sensed a world record was possible, he shouted for his wife to bring it home.
He basically chanted louder than all the other fans in the aquatics stadium combined.
As she touched her hand to the wall, he could be seen nervously looking to the time score.
Only to see that she had JUST missed out. Her final time of 4:28.58 was only 15 milliseconds behind the world record.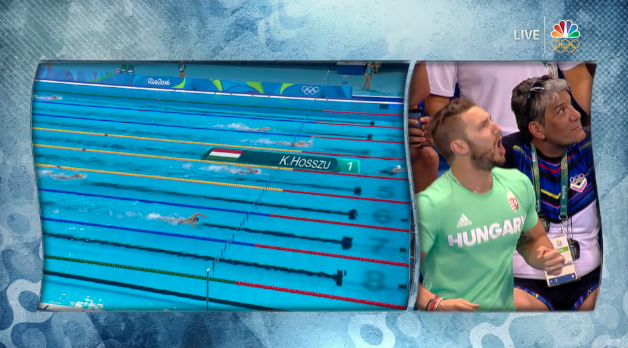 Still, Tusup looked plenty proud, yelling out his congrats from the stands and waving to his wife.
And she, of course, waved back.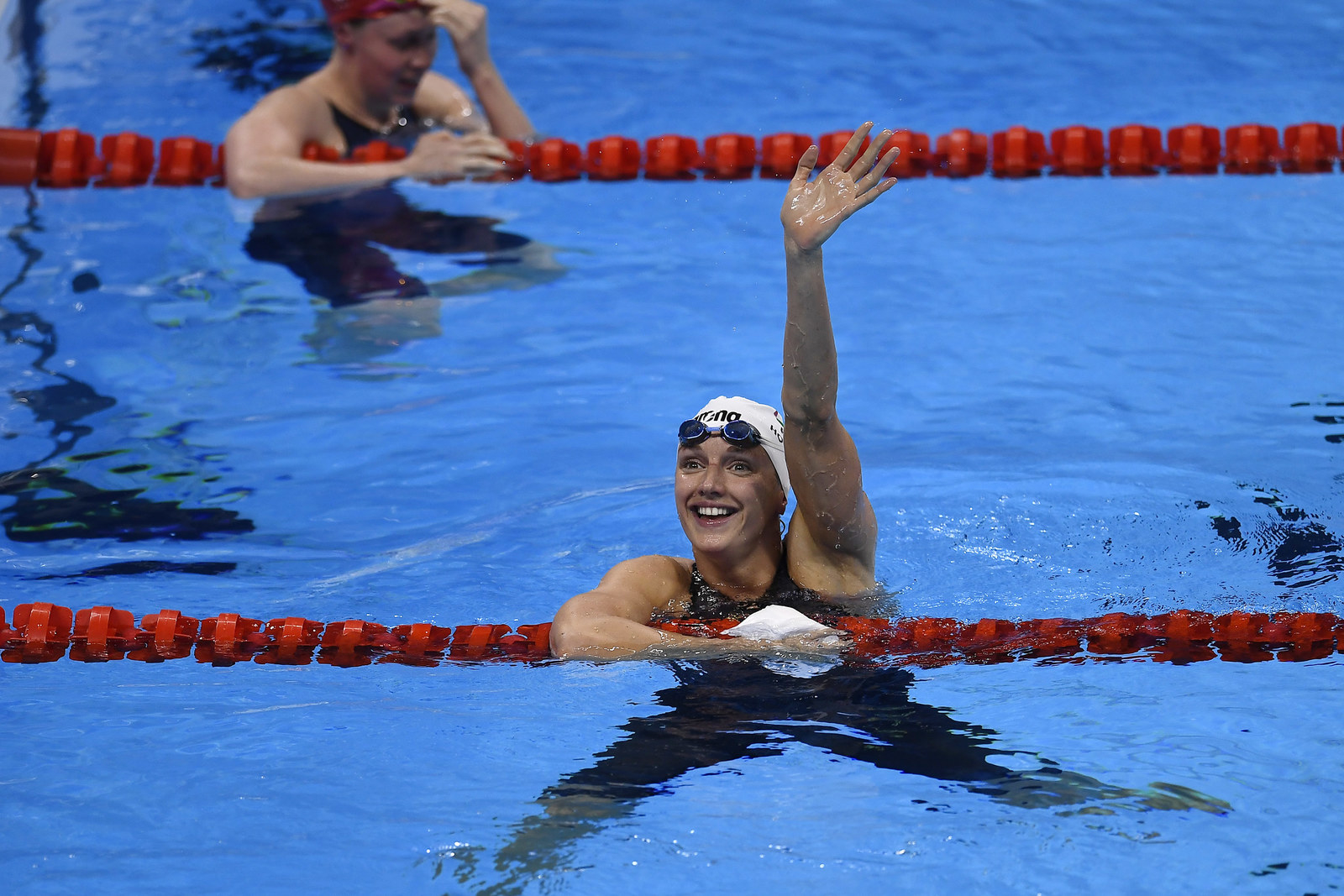 Later on in the day, Hosszu competed in the Women's 400m Individual Medley where she set a world record for the event at 4:26.36.
Hosszu picked up gold in the event and smashed the record set in 2012 by Ye Shiwen.
For full Olympics coverage, tune in to your local NBC broadcast