He was invited to speak at the Bethel United Methodist Church, where his remarks were carried live on television.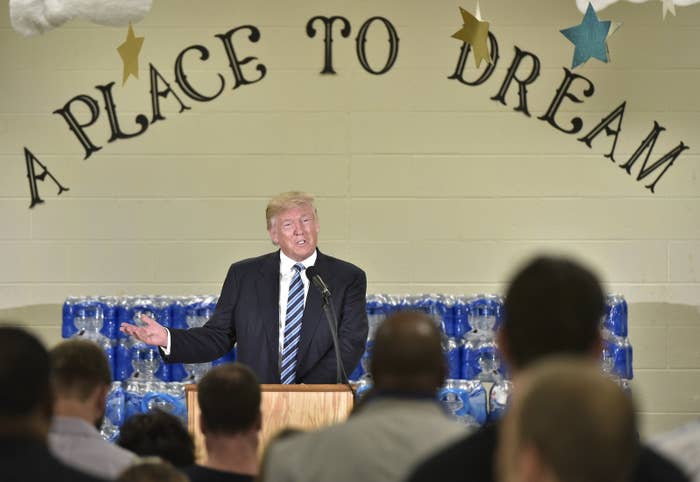 He bemoaned NAFTA, the water crisis in Flint, and General Motors' decision to move jobs to Mexico, blaming the Obama administration and Hillary Clinton.
When Trump repeatedly blasted Hillary, Rev. Faith Green Timmons interrupted him and said she did not want him to get political.
"Mr. Trump, I invited you here to thank us for welcoming you Flint — not to give a political speech," she said sternly.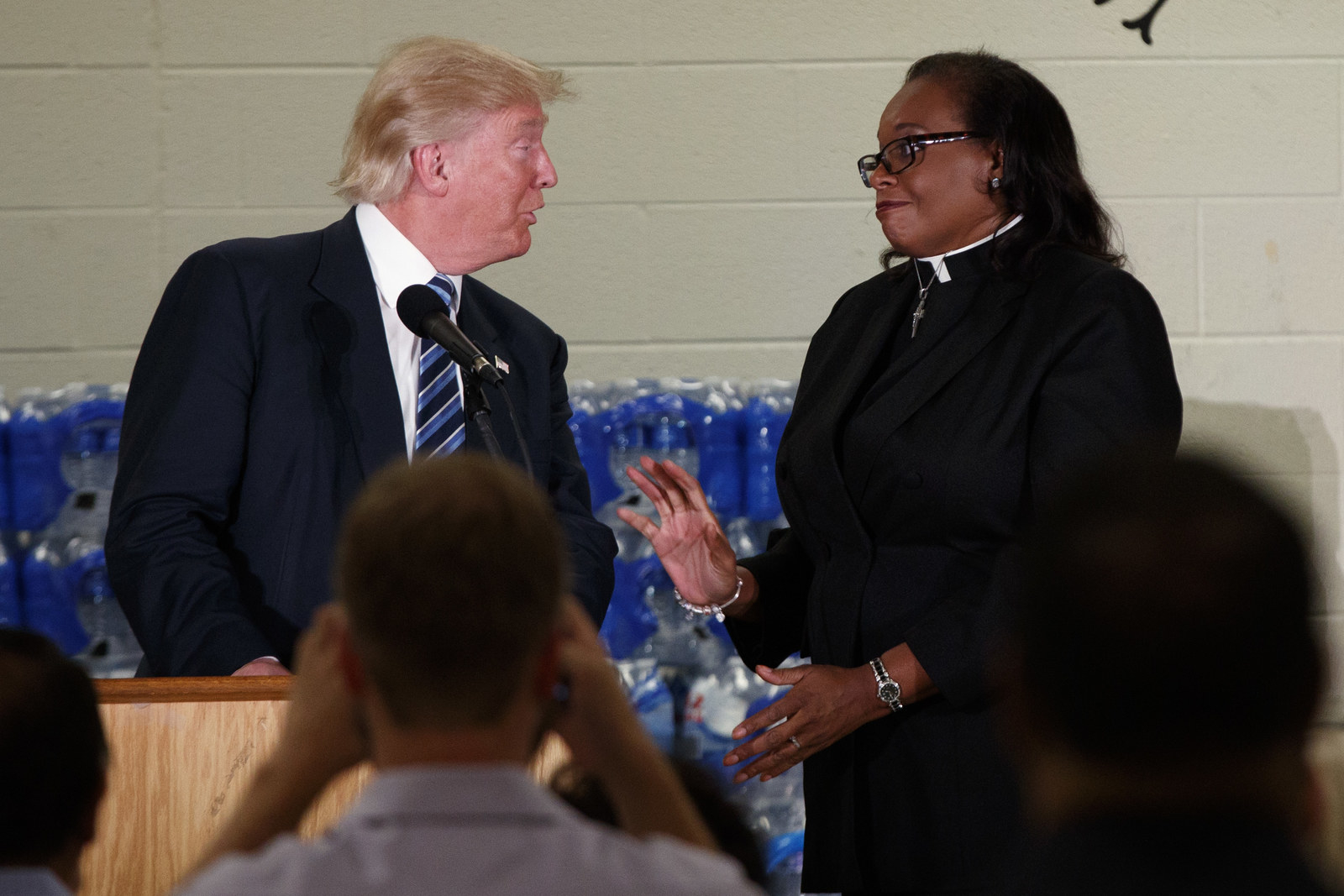 "Oh OK," said a chastised Trump. "That's good. Then I'm going to go back on to Flint."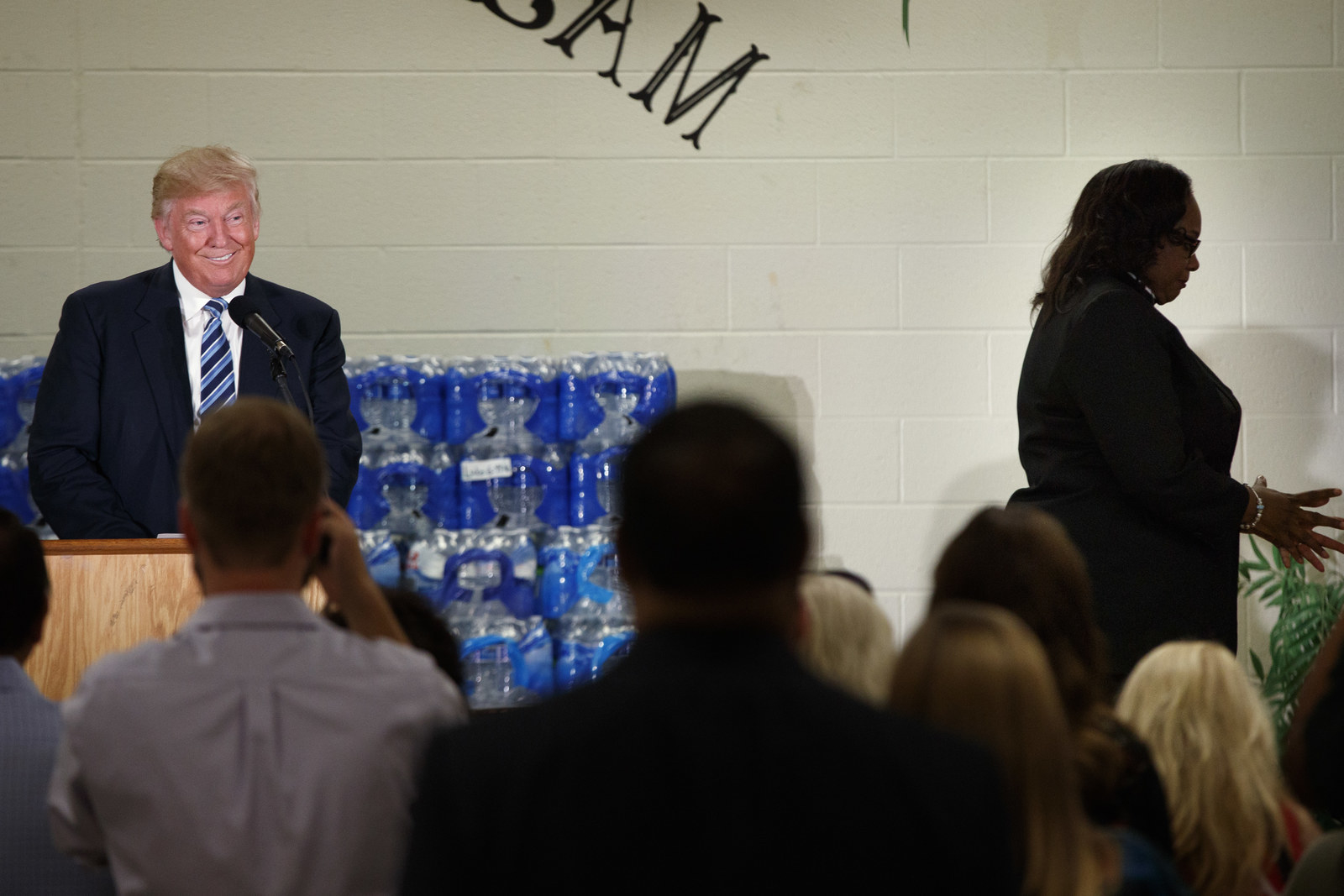 Trump on Thursday called the pastor a "nervous mess," and said that "something was up."
When people in the audience then accused him of discriminating against black tenants, Trump quickly denied the claims. The Reverend then reemerged briefly to tell those present Trump was "a guest of [her] church and you will respect him."
However Trump told Fox and Friends Thursday that the "audience was fantastic."
'But [the pastor] was so nervous, she was like a nervous mess. So I figured something was up."
Bye.