This NFL Game Saw The First Female Coach And Ref Come Together
Sarah Thomas and Jen Welter FTW.
Last night's preseason game between the Cardinals and Kansas City Chiefs in Glendale, Arizona, was preceded by a special moment in history.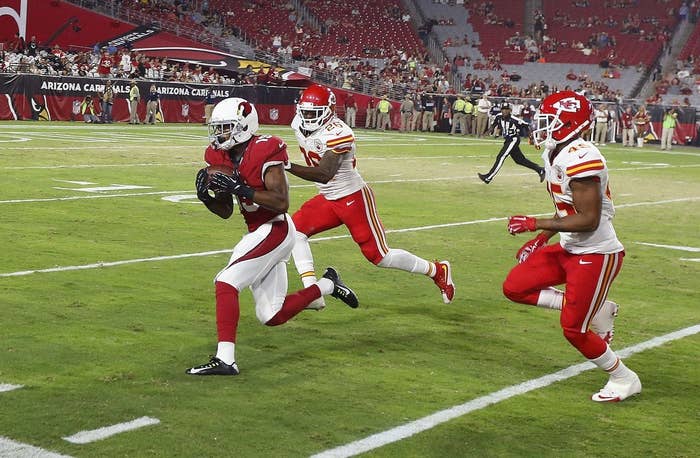 Before the game began, the NFL's first ever female coach shook hands with the League's first woman to work as a full-time on-field official.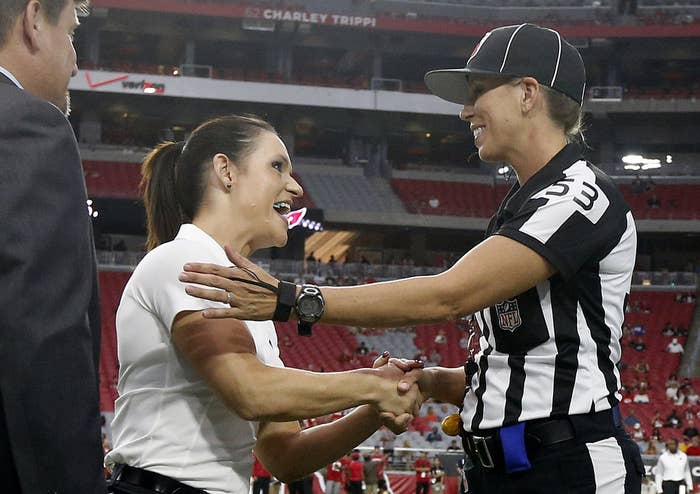 Sarah Thomas, who was hired in April, isn't the first woman to officiate a game, according to ESPN, but last night marked her debut as the NFL's first full-time female employee.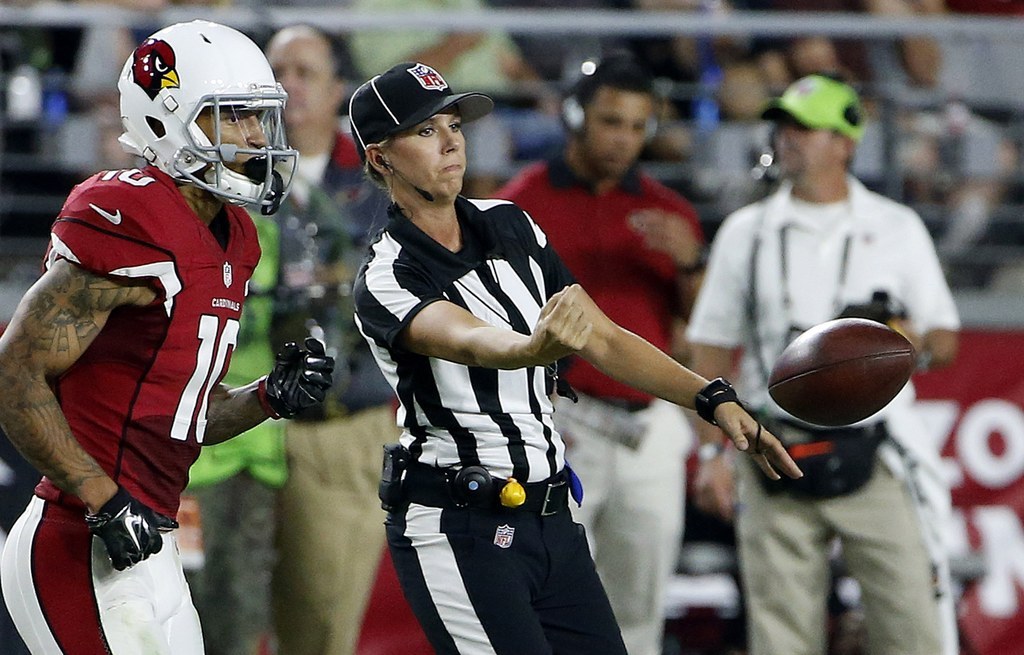 So when the two shook hands, it marked a big moment for women in the NFL.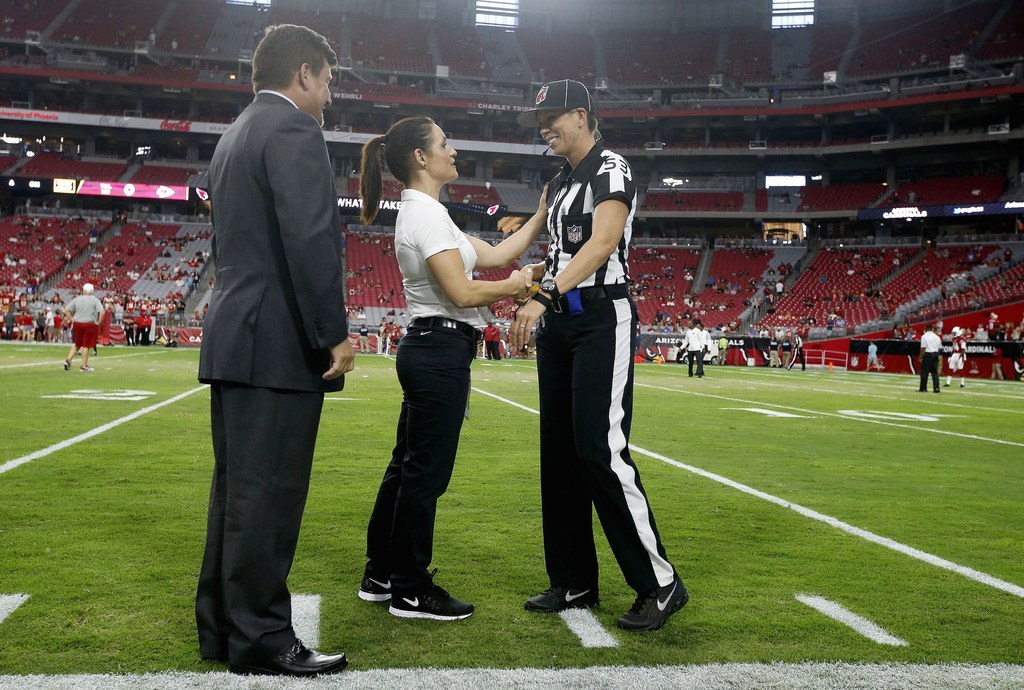 The NFL thought so too.
The Chiefs went on to win the game 34 - 19.
💁🏈🏁💁