As you enter the club, the dance beat is pounding and you're immediately checked out by a cute guy.
Lights flashing, the EDM roaring, two guys lock eyes. "This is that moment," one tells us, "when being tobacco-free tips the scale."
"I stay tobacco-free because this life is too good to cut short," the man says, leaning closer in the darkness.
The 30-second spot, which could easily pass for a Looking or Queer as Folk teaser, is one of a handful of new ads produced by the federal government that are at once fiercely anti-smoking and unashamedly pro-LGBT.
The Food and Drug Administration on Monday announced it had launched "This Free Life," the first-ever campaign aimed at decreasing smoking rates among LGBT young people.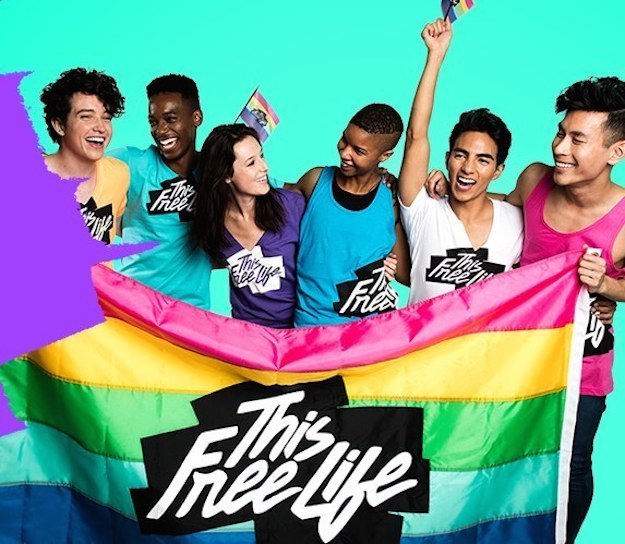 Of the more than 2 million LGBT people aged 18–24 in the United States, more than 800,000 admit to smoking occasionally, according to the FDA.
"We know LGBT young adults in this country are nearly twice as likely to use tobacco as other young adults," said Mitch Zeller, director of the FDA's Center for Tobacco Products, in a statement.

As a result, tens of thousands of LGBT people die from smoking-related illnesses each year.
The federal agency says the higher smoking rates in the LGBT community can be attributed in part to the stresses of coming out.
"The 'coming out' process is a unique tobacco-use risk factor for LGBT young adults due to the actual and perceived social stigma, discrimination, and anxiety experienced during this process," the FDA said.
Tara Goodin, a spokeswoman for the FDA, told BuzzFeed News the campaign targeted 18- to 24-year-olds because these were the most common ages for people to come out and begin exploring their new community.
"As such, they're also more exposed to social smoking environments in clubs and bars," she said.
The $35.7 million campaign is seeking to lower those rates through advertising and social media promotion in 12 U.S. markets, including major cities such as San Francisco, New York, Los Angeles, Chicago, Dallas, and Miami.

After three years, survey data in these markets will be compared with 12 control markets to analyze the success of the campaign.
One Facebook video produced by the campaign is steeped in imagery that will be familiar to many in the YouTube generation, including snippets of coming-out films, video confessions, and proposals.
"This new life, free from judgment, free from the shadows, will also be free from tobacco," the ad declares.