Coyotes fans Eitan and Ronit Urman were invited to participate in the puck drop during Saturday night's match between their team and the Anaheim Ducks in Glendale, Arizona.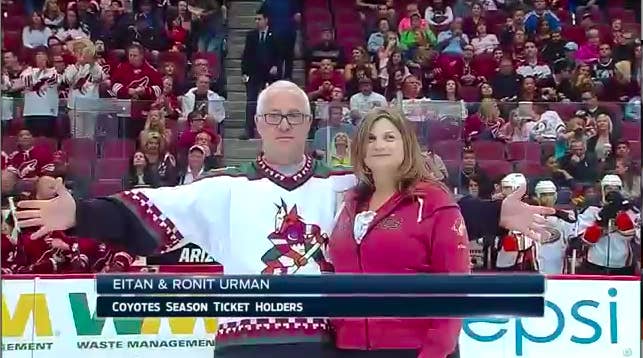 But the pair received a big surprise when their son, U.S. Army Sergeant Dan Urman, returned from Afghanistan to deliver the puck.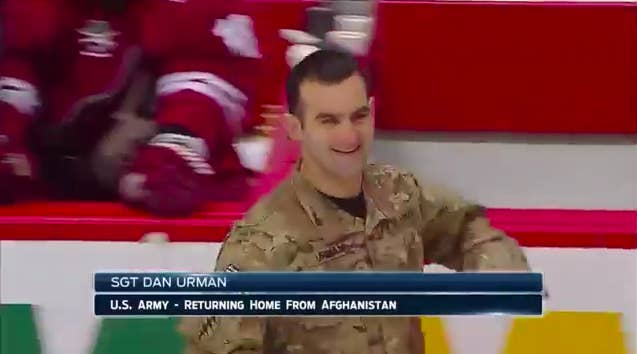 Eitman, overwhelmed with joy, ran towards his son on the carpet laid out on the ice...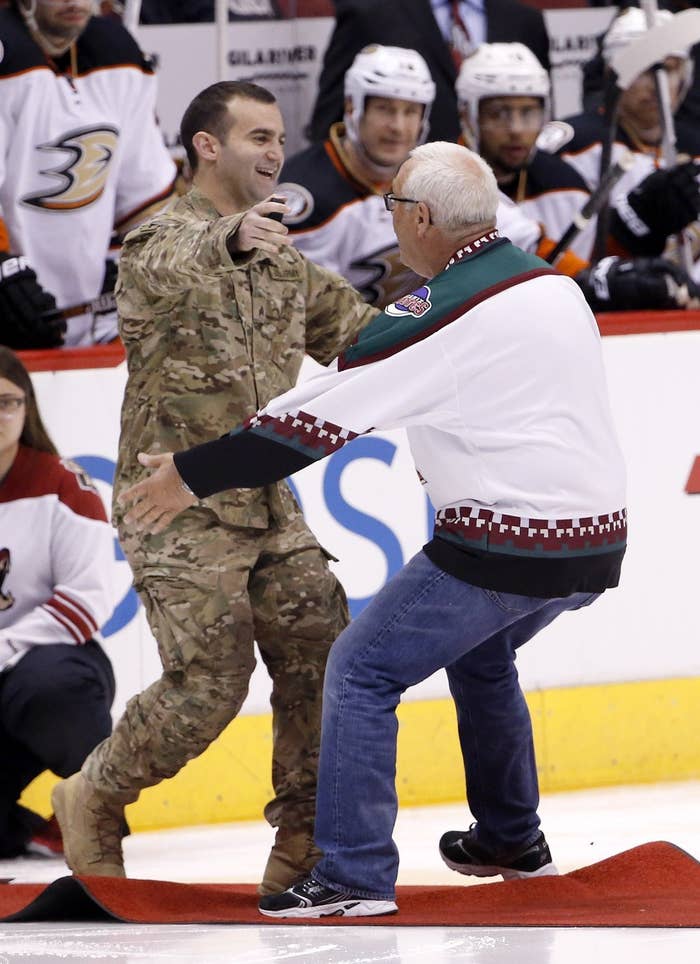 They had a big bear hug...
And promptly fell to the ground.
The heartwarming moment was captured on video.
Welcome home, soldier! Let's just hope the next place the Army holds a surprise reunion isn't so slippery.