It was just another briefing for the White House press corps on Friday...
When who should walk in but C.J. MOTHERFUCKING CREGG.
Yes, to the delight of The West Wing fans/nerds everywhere, Allison Janney showed up for a surprise White House visit to briefly reprise her iconic role as press secretary C.J. Cregg, aka everybody's favorite character.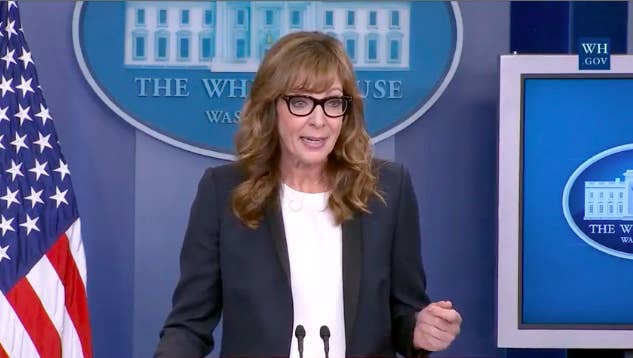 She even had an explanation for the whereabouts of the usual spokesperson, Josh Earnest: "Josh is out today. He has...I believe it's a root canal."
"But let's be honest: I'm better at this than he is anyway."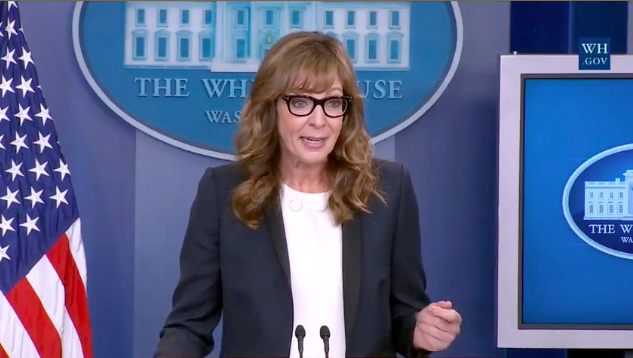 "It is Friday, which means at half-past 5 I will be performing 'The Jackal' in my office for anyone who is interested or remembers or cares," she said.
Then Josh Earnest had to go and show up and put an end to all the fun. "This is not your show anymore," he joked.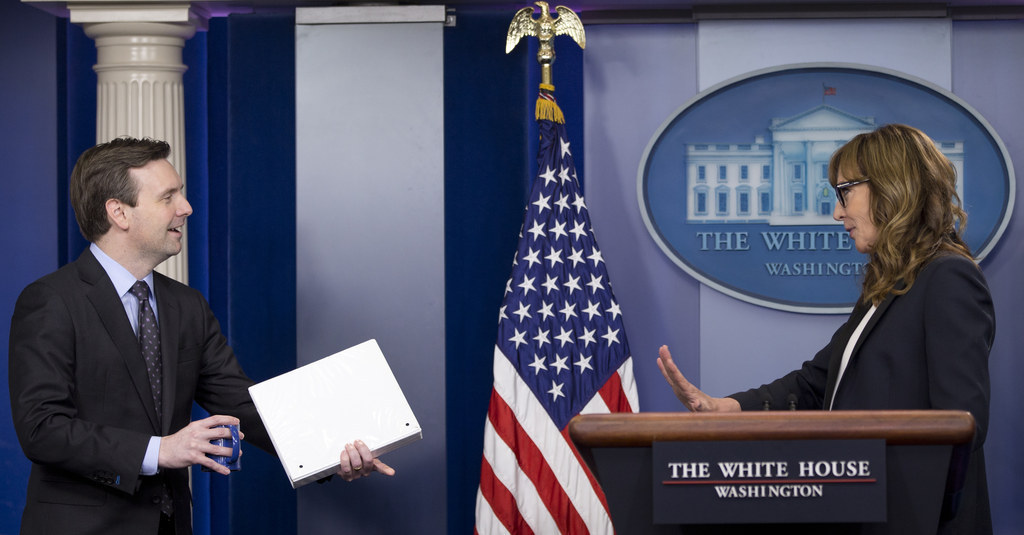 Before she got the boot, Janney gave a short, passionate speech to raise awareness about the problem of opioid addiction.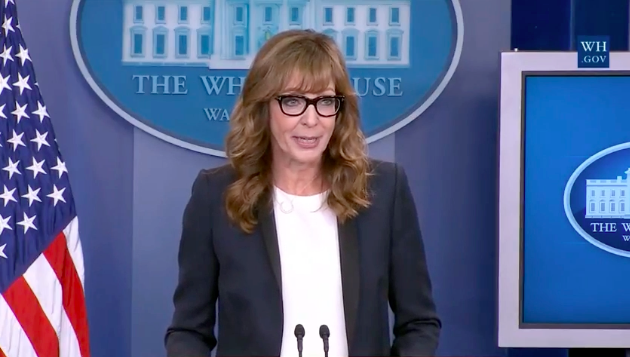 Then came a sudden question from the press gaggle: "Who is President Bartlet supporting in the Democratic primary?"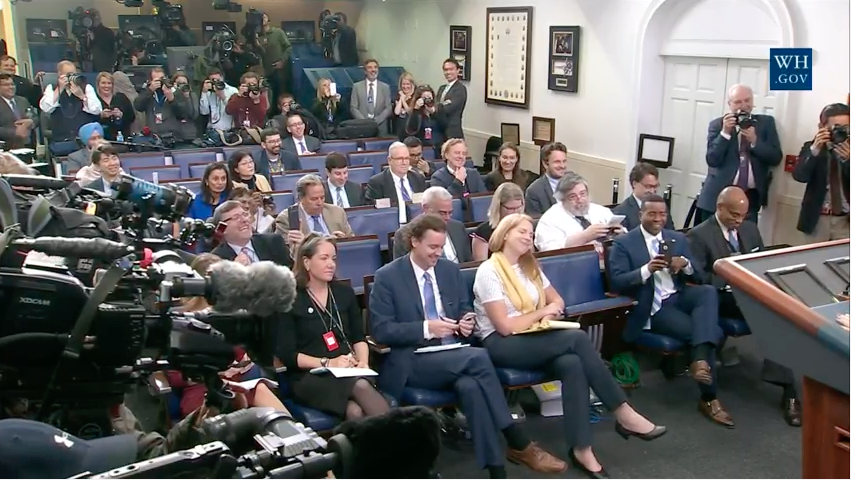 "I think you know the answer to that question," she said coyly.
NEVER LEAVE US, CLAUDIA JEAN. SAVE US FROM THIS ELECTION CYCLE.