Carly Fiorina Randomly Burst Into Song After She Became Ted Cruz's Running Mate
WHAT. JUST. HAPPENED?!
ICYMI, Carly Fiorina announced Wednesday that she'd accepted an offer from Ted Cruz to be his running mate in the Republican presidential contest, in an unusual bid by his campaign to gain momentum and stop Donald Trump's march toward the GOP nomination.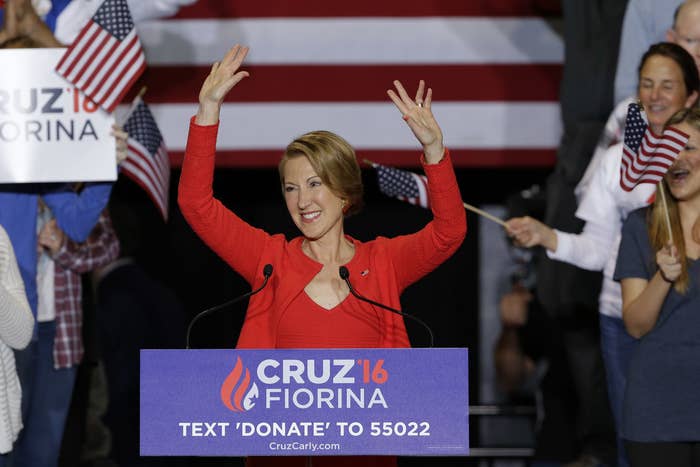 Cruz said he'd gotten to know Fiorina pretty well since she endorsed him back in March, adding that she's become very close to his two young daughters, whom she apparently makes up songs for.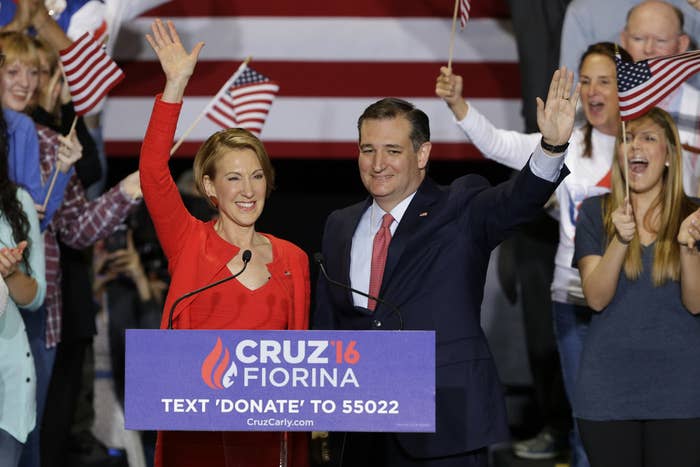 ♫ I know two girls that I just adore
I'm so happy I can see them more
'Cause we travel on the bus all day
We get to play
We get to play! ♫