A two-person company based in Montana that was awarded a lucrative contract to restore power to hurricane-ravaged Puerto Rico, sparking both intrigue and controversy, is now feuding on Twitter with the mayor of San Juan.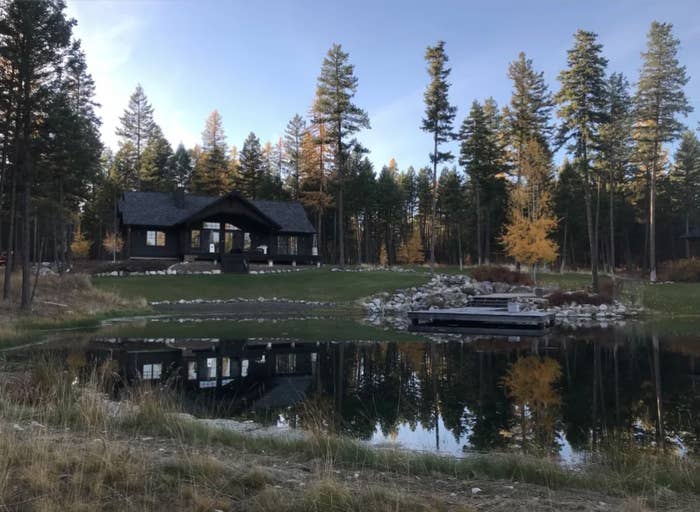 Whitefish Energy Holdings LLC became the focus of media attention after Weather.com reported last week it had won the $300 million contract, confounding industry analysts.
BuzzFeed News reporters visited the company's Whitefish, Montana, headquarters, finding a small cabin in a forested area.
The company has ties to Trump's interior secretary, Ryan Zinke, a native of Whitefish and an acquaintance of Whitefish Energy CEO Andy Techmanski. (Both men have denied Zinke was involved in the Puerto Rico deal.)
Joe Colonnetta, the head of one of Whitefish Energy's major funding sources, Dallas-based HBC Investments, has also made significant campaign donations to President Donald Trump. (Colonnetta did not return a request for comment.)
Puerto Rico Electric Power Authority signed the deal with Whitefish Energy last month without a competitive bidding process. Subcontractors have now been on the ground in the battered US territory for several weeks.
San Juan Mayor Carmen Yulín Cruz on Tuesday told Yahoo News she found the deal "alarming" and called for it to be scrapped.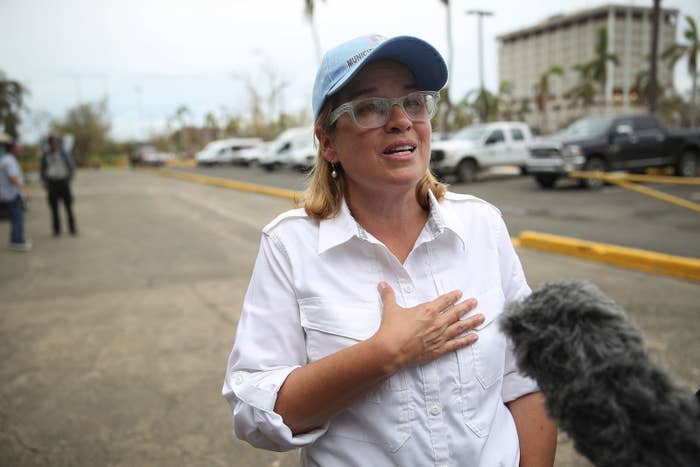 "The contract should be voided right away, and a proper process which is clear, transparent, legal, moral, and ethical should take place," she said, arguing that a company that had to rely on subcontractors did not have the necessary expertise to help the island.
The company then responded on Twitter, calling the mayor's comments misplaced and disappointing. "Whitefish has more than 300 workers on the island and the number is growing daily," the company said. "We are making progress and doing work when others are not even here."
Mayor Cruz, who was repeatedly criticized by President Trump after she questioned the federal response to Hurricane Maria, then seemed to imply the company's response was sexist.
"What are they afraid we will find?" she asked.
Whitefish then responded to the mayor on Twitter, asking if she wanted their subcontractors to continue working to fix her city or leave.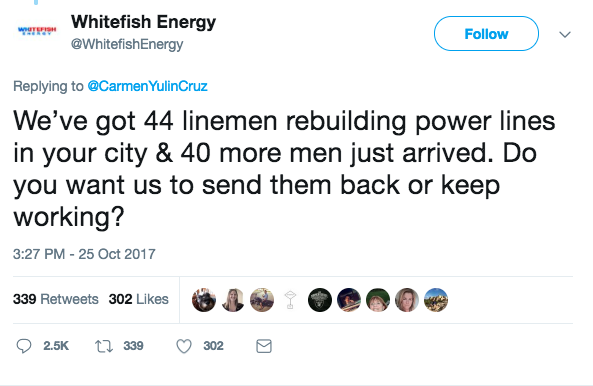 The mayor then accused the company of threatening to take retribution against her desperate constituents and acting politically.
To which the company responded: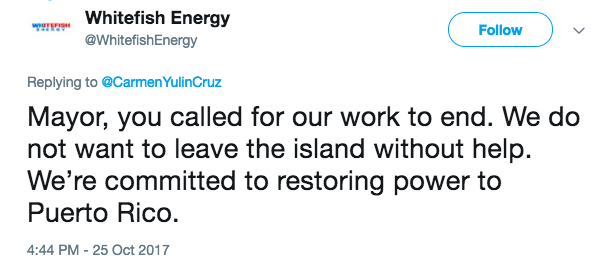 A company spokesman later added that the tweet was not a threat.
"That's not what the tweet said," Ken Luce told the LA Times.
Luce said the tweets described what would happen if the company's contract was voided, as the mayor had previously called for. "If we were to leave, the number of people in that tweet would not be working," Luce said. "That's a simple fact."
Luce added that he respected the mayor, but Puerto Rico needed to companies like Whitefish to get things done.
"Puerto Rico will become a Katrina or worse based on nothing happening," he told the Times. "We're there getting stuff done. People can question the contract, but they can't question that we're getting stuff done."
Later Wednesday night, the company tweeted a statement at San Juan's mayor and all of Puerto Rico, apologizing for the earlier tweet suggesting they would remove their workers from the city.
Yulín Cruz did not respond to the tweet as of Wednesday night, but she did retweet a Puerto Rican activist who asked if Whitefish planned to delete the tweet.
She also retweeted this, which reads "Puerto Rico is respected!" in Spanish.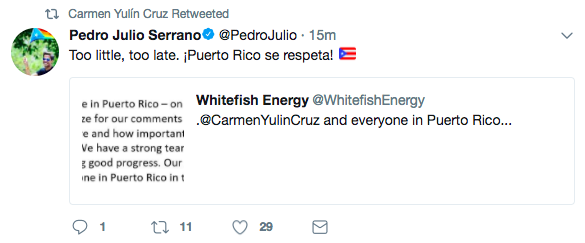 A month after Hurricane Maria made landfall, roughly three-quarters of Puerto Rico remains without power.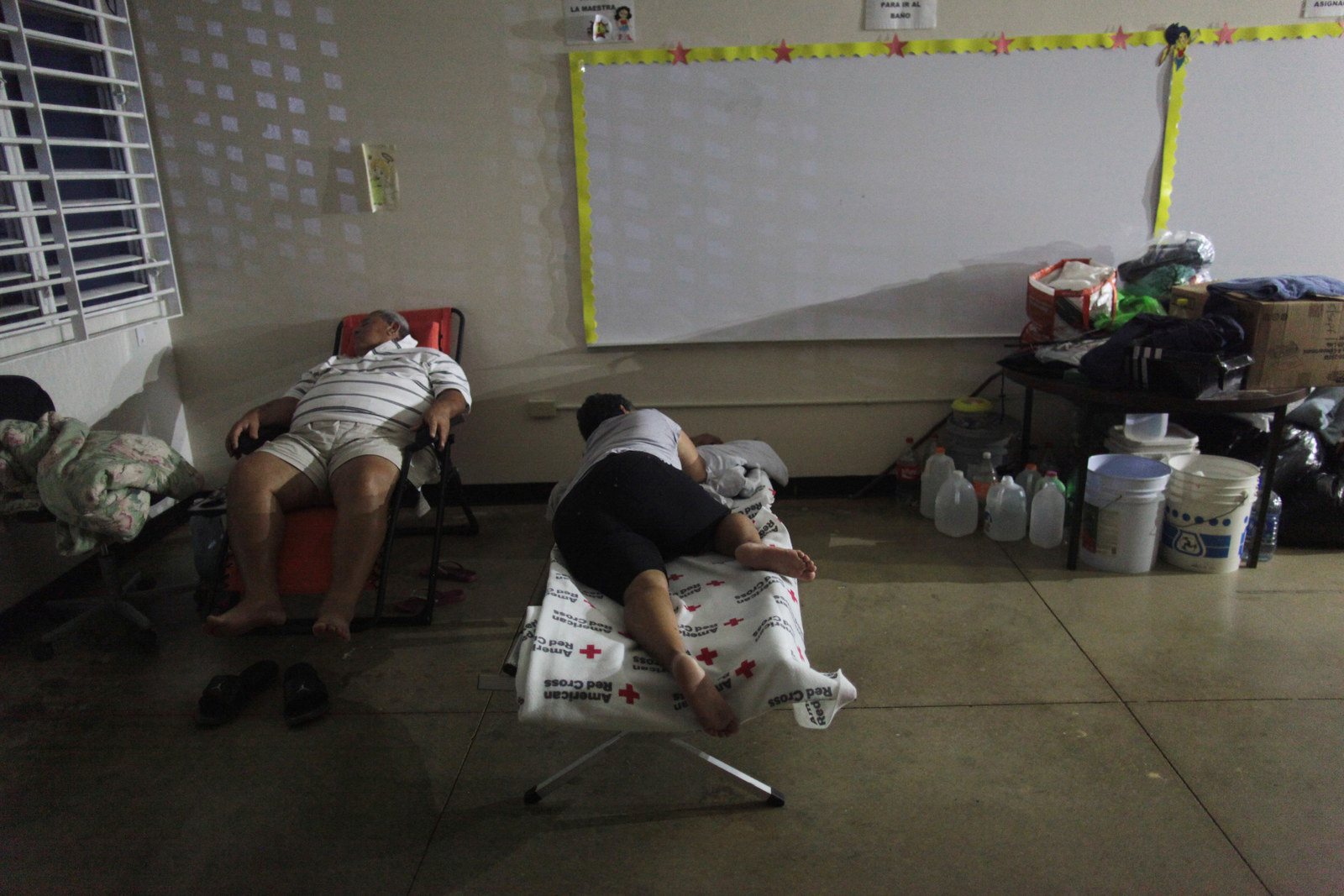 One final thing: As Mother Jones fellow Nathalie Baptiste pointed out, Whitefish's Twitter bio also incorrectly implies that Puerto Ricans are not US citizens.