Enda Kenny, the Taoiseach (or prime minister) of Ireland, visited Donald Trump at the White House on Thursday, a day after the president's travel ban was blocked in federal court.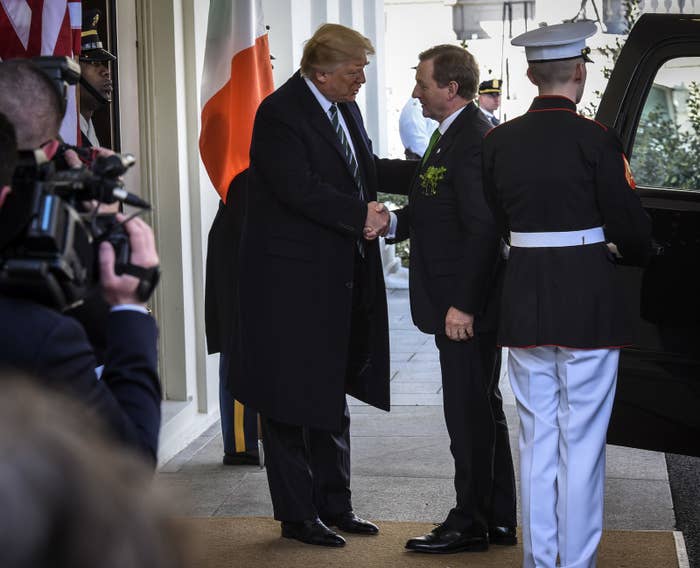 The White House went all out for the Irish visit, even dying a fountain green ahead of St. Patrick's Day on Friday.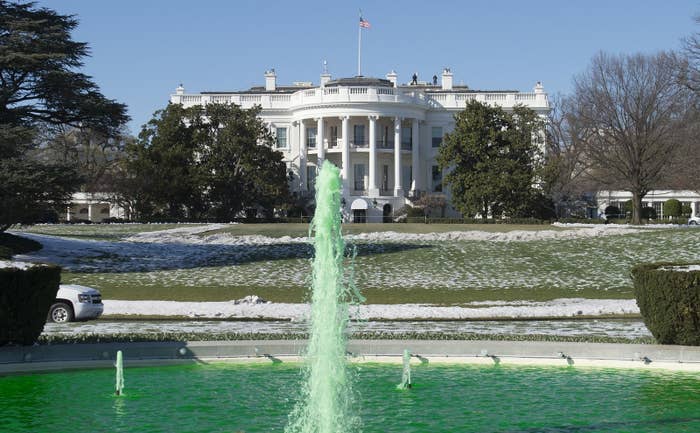 The two leaders had a meeting in the Oval Office, then the president hosted a reception for Kenny and his wife in the East Room on Thursday night.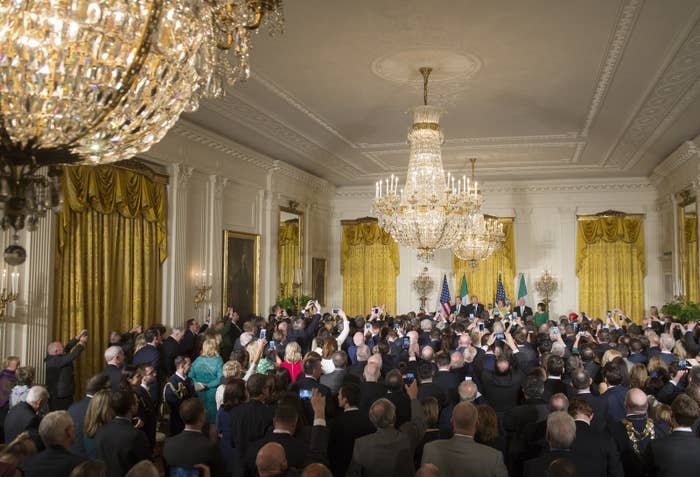 Trump gave a speech praising the contributions of hardworking Irish-Americans to US prosperity and calling Ireland "an ever-faithful partner and an always loyal friend."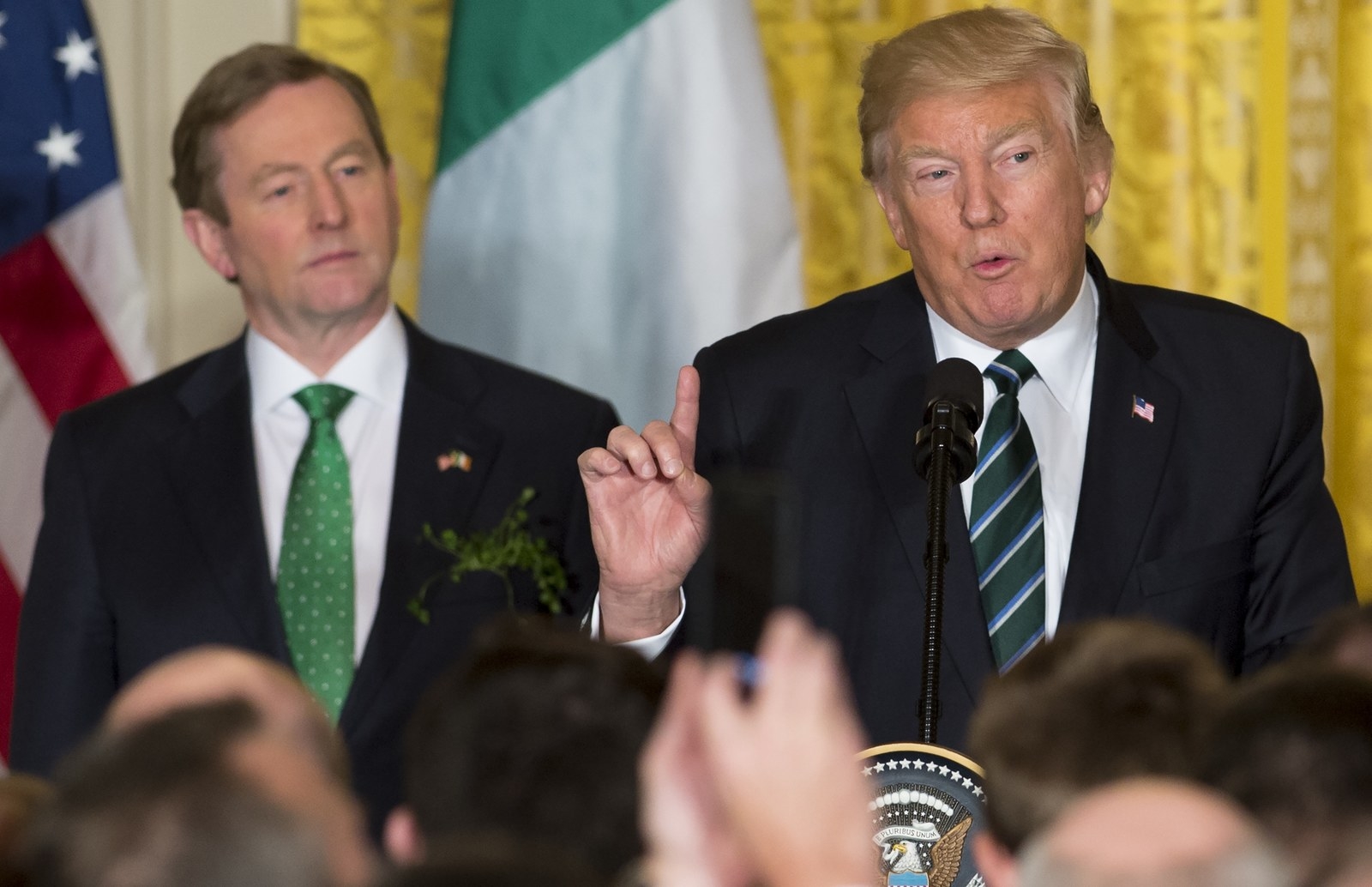 Kenny, who had faced criticism back in Ireland for his decision to meet with Trump because of the controversial travel ban, then delivered a speech of his own, extolling the virtues and dreams of immigrants to the United States.
"It's fitting that we gather here each year to celebrate St. Patrick and his legacy. He, too, of course, was an immigrant," Kenny said.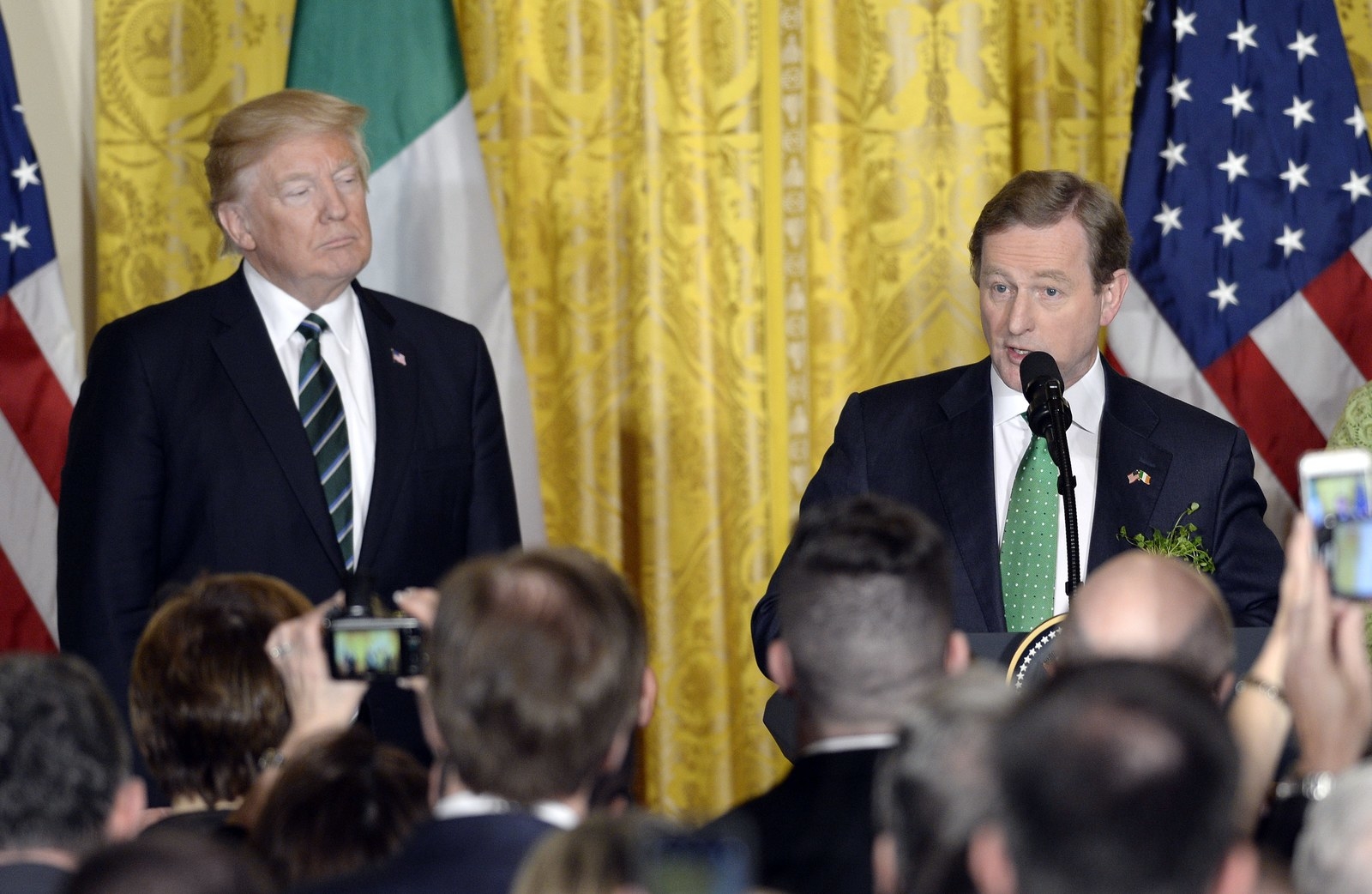 He continued:
And though he is, of course, the patron saint of Ireland, for many people around the globe, he is also a symbol of, indeed, the patron of immigrants.

Here in America, your great country, 35 million people claim Irish heritage, and the Irish have contributed to the economic, social, political and cultural life of this great country over the last 200 years. Ireland came to America because, deprived of liberty, deprived of opportunity, of safety, of even food itself, the Irish believed, four decades before Lady Liberty lifted her lamp, we were the "wretched refuse on the teeming shore." We believed in the shelter of America, and the compassion of America, and the opportunity of America. We came, and we became Americans.

We lived the words of John F. Kennedy long before we heard them: We asked not what America could do for us, but what we could do for America. And we still do
The speech drew a fair bit of attention online, with many praising Kenny for delivering his pro-immigrant speech while standing right next to Trump.