Doug Jones made history last month when he became the first Alabama Democrat to be elected to the US Senate in more than two decades by defeating Roy Moore.
And after a failed attempt by Moore to stop Jones' win being officially certified, Vice President Mike Pence swore the new senator in on Wednesday.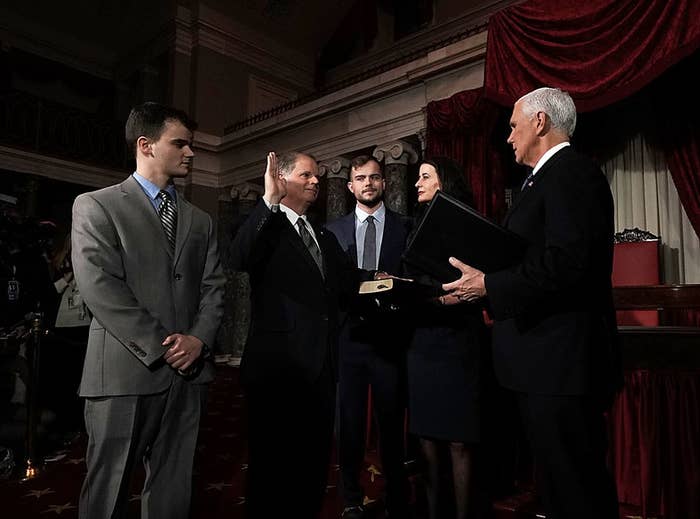 Watching on was Jones' wife, Louise, and his sons, Christopher and Carson.
Carson, a Denver zookeeper, has attracted a bit of attention in LGBT media circles since people discovered he was gay.
So, it was something of a ~moment~ as Carson stood by and watched his dad get sworn in by Vice President Pence, a man who once signed a so-called religious freedom law in Indiana that critics said allowed LGBT discrimination, and who has appeared to advocate in the past for conversion therapy.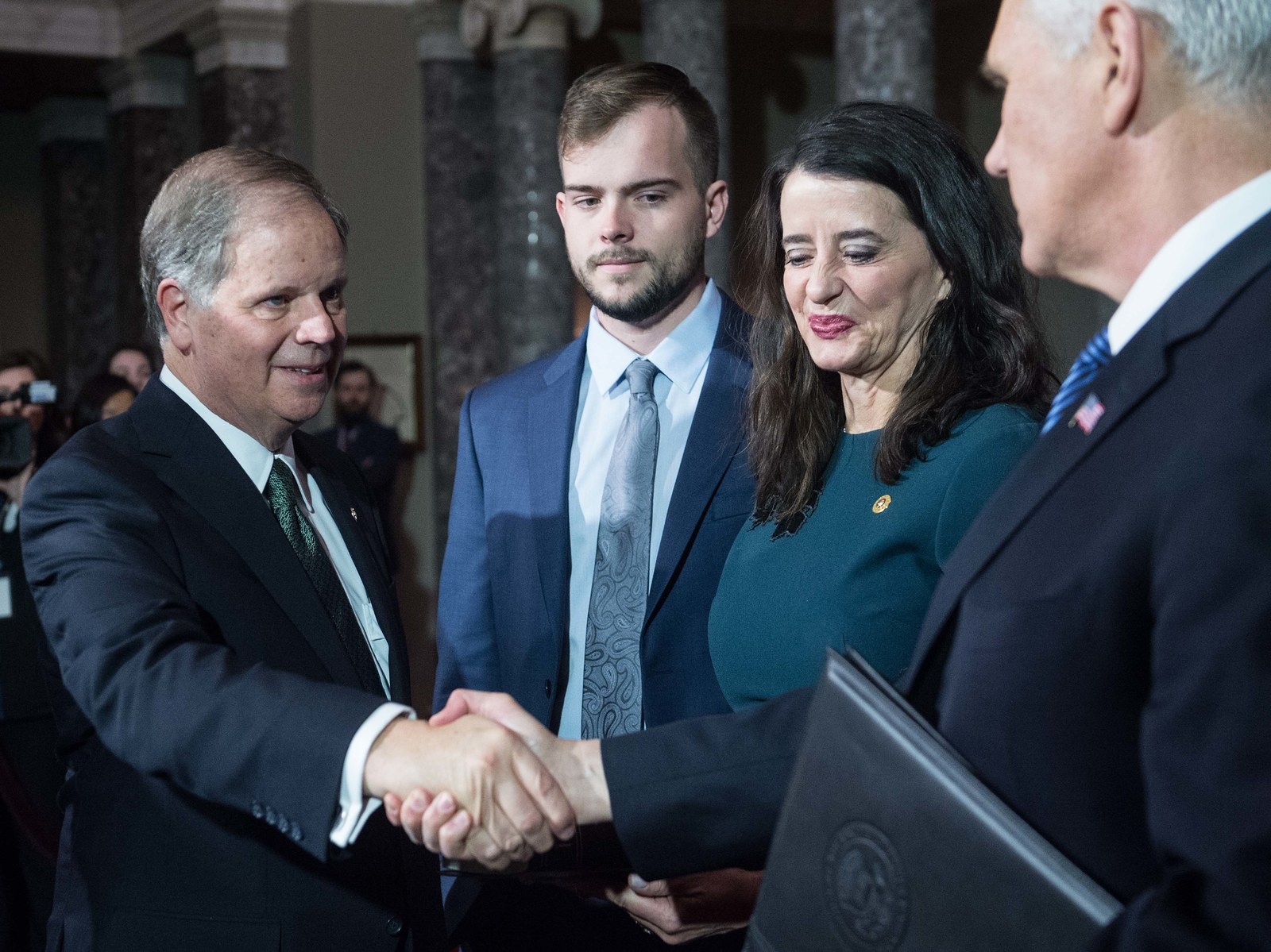 According to his Instagram account, Carson even wore a pride pin on Wednesday that wasn't visible in the photos.
One photo in particular got a lot of attention after Carson posted it to his account, writing #nocaptionneeded.
A ton of people thought it looked like Carson was serving Pence some serious side-eye...
Or just glaring at him...
Or just quietly disintegrating his soul.
To be fair, it's not 100% clear in the image by Getty's Alex Wong whether Carson is looking at Pence or his mom.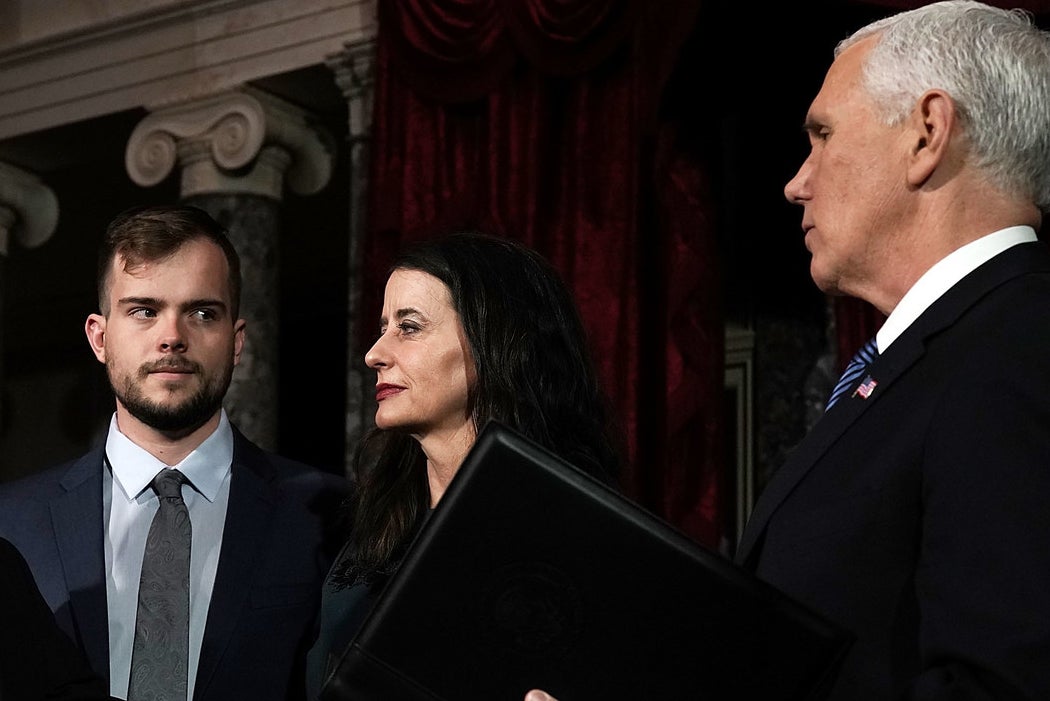 Carson didn't immediately respond to requests for comment, so we couldn't get a definitive answer.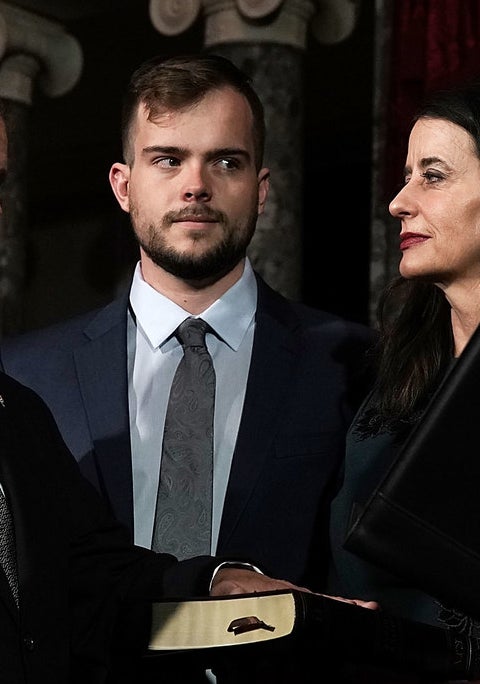 Still, many people were just enjoying the photo of an openly gay man standing next to his accepting parents...and the vice president.
The eyes have it.