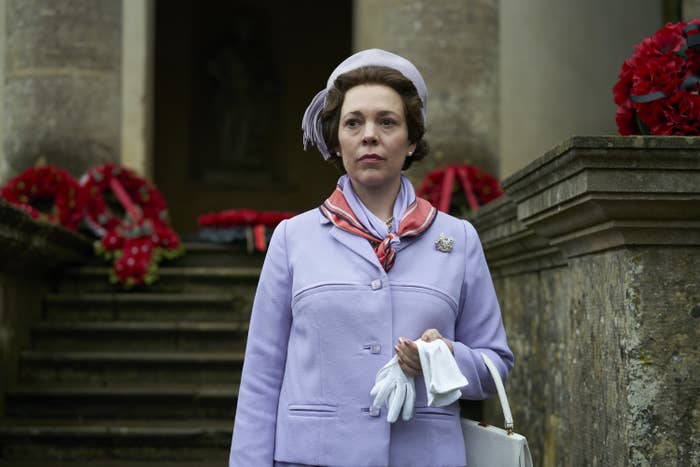 Turns out we won't be seeing the latest Meghan Markle and Prince Harry drama on The Crown after all.
Netflix announced Friday that the popular British royal drama will end after its fifth season, scrapping plans for a sixth season that might have followed events in the reign of Queen Elizabeth II to modern day.
"At the outset I had imagined The Crown running for six seasons but now that we have begun work on the stories for season five it has become clear to me that this is the perfect time and place to stop," show creator Peter Morgan said in a statement provided to BuzzFeed News. "I'm grateful to Netflix and Sony for supporting me in this decision."
Additionally, Netflix announced that Oscar nominee Imelda Staunton will play the queen in the show's final season, taking over for Olivia Colman, the star of Seasons 3 and 4.
"Imelda is an astonishing talent and will be a fantastic successor to Claire Foy [from Seasons 1 and 2] and Olivia Colman," Morgan said.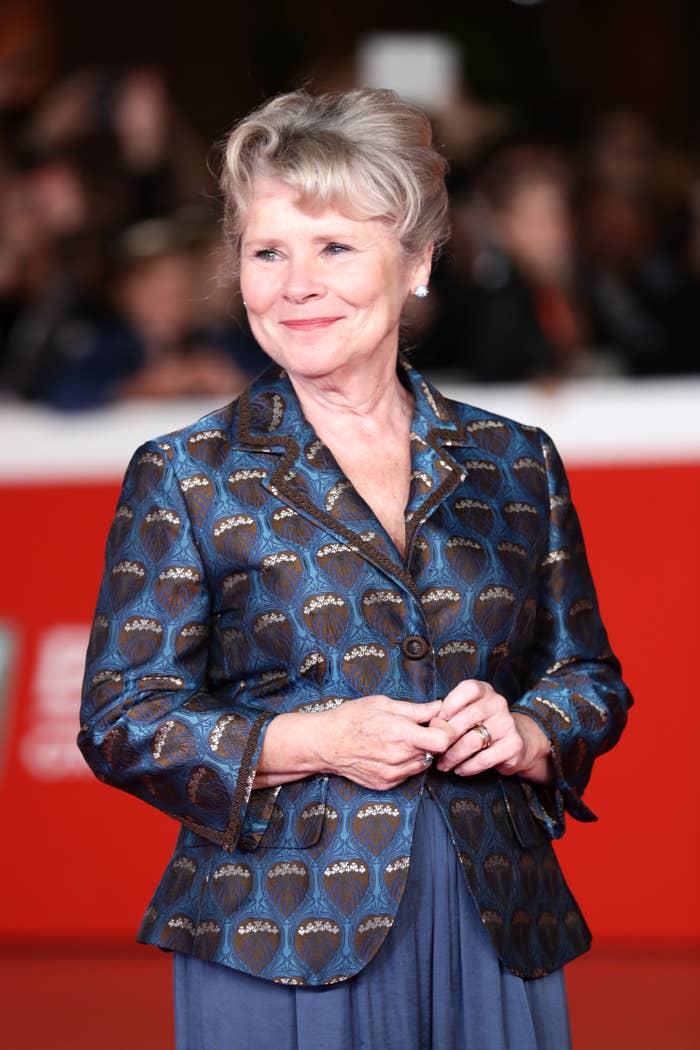 Staunton was nominated for an Academy Award in 2004 for her role in Vera Drake, but is perhaps best known to younger audiences for playing Dolores Umbridge in the Harry Potter films.
Most recently she starred in the Downton Abbey movie as Maud, aka Lady Bagshaw, Queen Mary's lady-in-waiting.
In a statement, Staunton said she has loved watching the show from its inception.
"As an actor, it was a joy to see how both Claire Foy and Olivia Colman brought something special and unique to Peter Morgan's scripts," she said. "I am genuinely honored to be joining such an exceptional creative team and to be taking The Crown to its conclusion."
News of the casting and the show's final season was first reported by the Hollywood Reporter.
Morgan did tease that the final season would take the show into the 21st century, but he gave no hint as to where he planning on ending the series.

Netflix vice president of original content Cindy Holland said she expected The Crown's upcoming fourth season to build on its success.
"I fully support Peter Morgan's creative decision," she said, "and am excited to see how he, Imelda Staunton and the cast and crew of Season 5, bring this landmark series to a fitting and spectacular end."