China's Annual Ice Festival Is Positively Psychedelic
ICE SLIDES.
The annual Ice and Snow Festival kicked off Monday in the northern Chinese city of Harbin, with countless frozen sculptures illuminated in every color of the rainbow.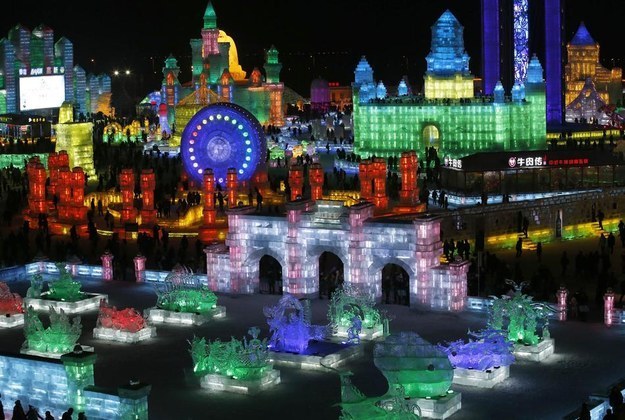 The festival has been held in China for the last 30 years.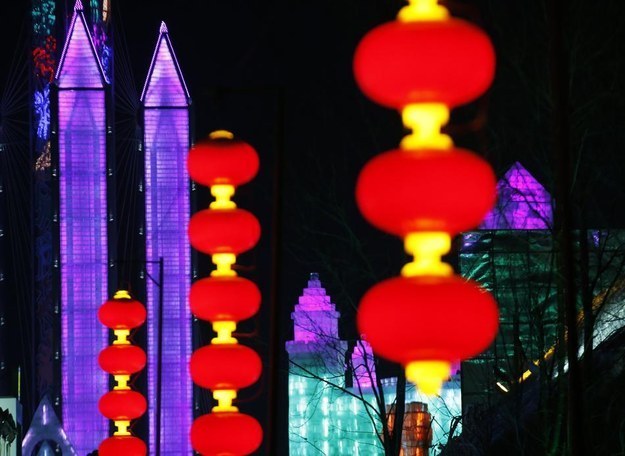 Each year, thousands of tourists brave freezing temperatures to see the incredible frozen sculptures.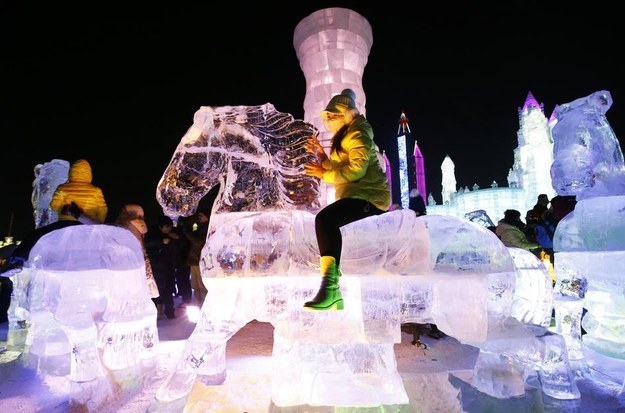 Giant blocks of ice are stacked together to construct enormous frozen buildings.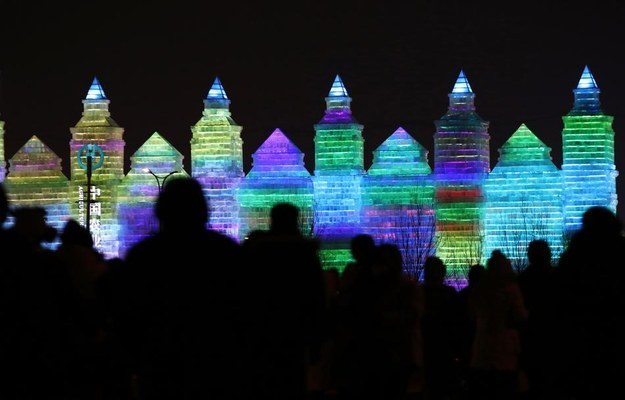 Winter temperatures in Harbin plummet to around minus 4 degrees Fahrenheit (minus 20 degrees Celsius), allowing the icy structures to stay standing...at least until spring.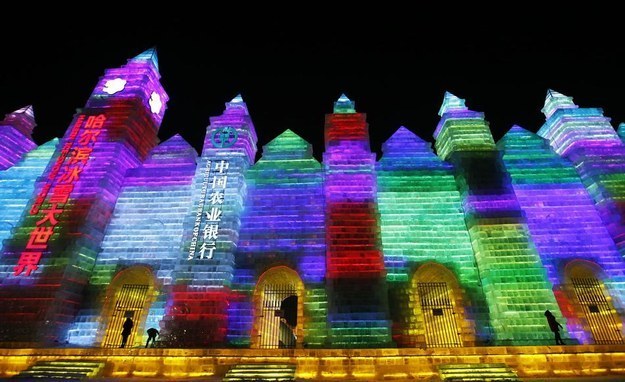 There are plenty of ice slides for people to ride.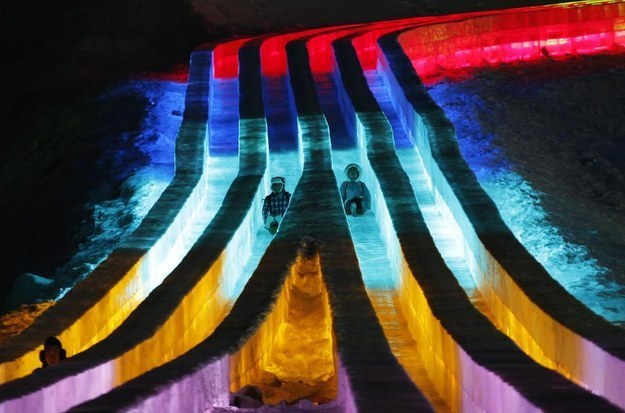 You can ride alone...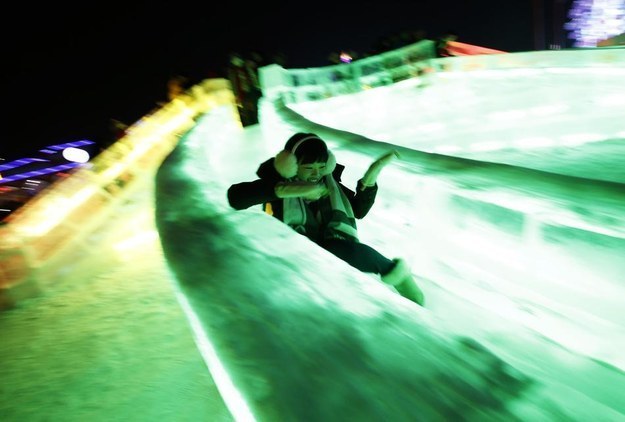 ...or with friends.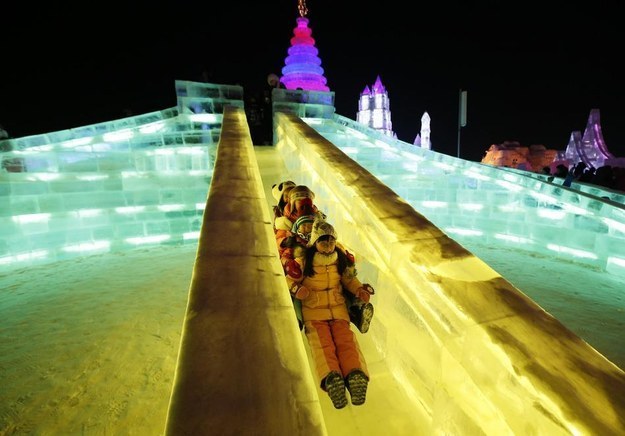 People also hang red ribbons bearing their wishes from the ice sculptures.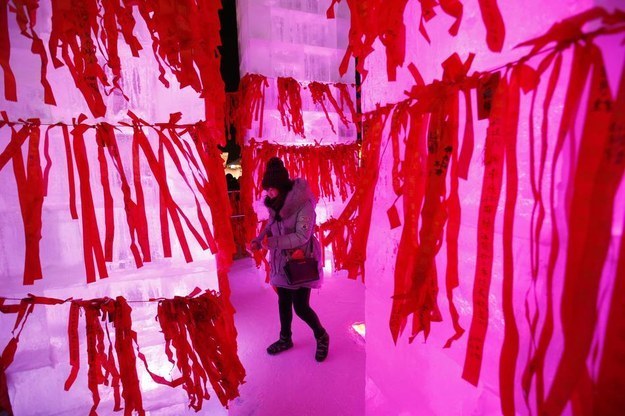 The ice festival runs until Feb. 25, so there's plenty of time to make your way to Harbin if you want to live out your dream of singing "Let It Go" inside a frozen palace.