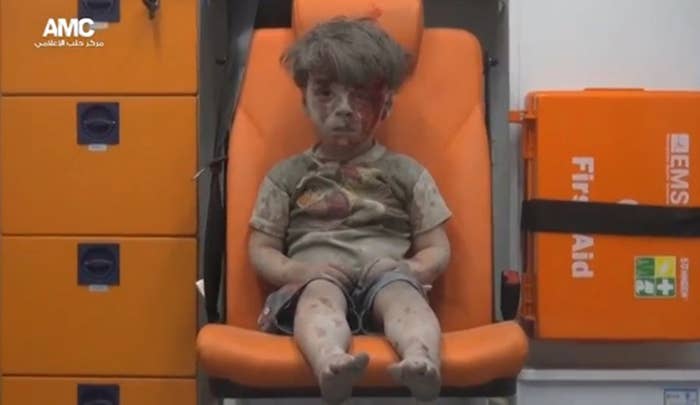 Bloodied, shellshocked, and alone, Omran Daqneesh this week became an iconic and heartbreaking symbol of the horrific toll the Syrian civil war has had on children after his family home was destroyed Wednesday in an airstrike.
On Saturday, his older brother died from injuries sustained during the attack, becoming a symbol himself of the estimated more than 10,000 children killed in the war.
The death of Ali Daqneesh, who was reported to be 10 years old, was confirmed by his family to Raf Sanchez, a reporter with the Telegraph newspaper who spoke with them.
"The Daqneesh family was receiving mourners today at their temporary accommodation after Ali's death," Sanchez wrote on Twitter.
A photo circulating online showed a wounded and unconscious Ali Daqneesh hooked up to a hospital ventilator. His family requested the picture not be shared, according to an Australian Broadcasting Corporation reporter.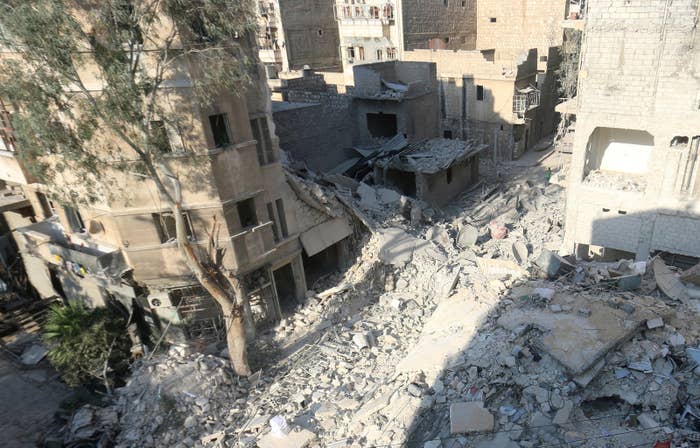 The Daqneesh boys and their siblings and parents were injured when a blast obliterated their home in the northern city Aleppo, which has been the scene of fierce fighting between rebels and Iranian- and Russian-backed government troops.
Ali had been outside the home playing with friends when the bomb struck, his father, who wished to remain anonymous, told the Telegraph on Friday.
The father was able to quickly pull Omran, 3, from the rubble, where he was then filmed being placed in an ambulance.
The footage, which has now been viewed more than 3.7 million times on YouTube, immediately went viral.
Unicef Executive Director Anthony Lake said the images of the wounded boy should spark global action, in addition to condemnation.

"Can we not extend the same empathy to the more than 100,000 children also trapped in the horror that is Aleppo? They are all suffering things no child should suffer — or even see," Lake said in a statement.
"And empathy is not enough," he said. "Outrage is not enough. Empathy and outrage must be matched by action."