That Time Pope Francis Visited A Burger King
#blessed
Pope Francis arrived in Paraguay on Friday, the third and final stop of the Pontiff's tour of Latin America.
While in Bolivia on Thursday, Francis offered an historic apology for the sins and "offenses" conducted by the Catholic Church during the colonial era.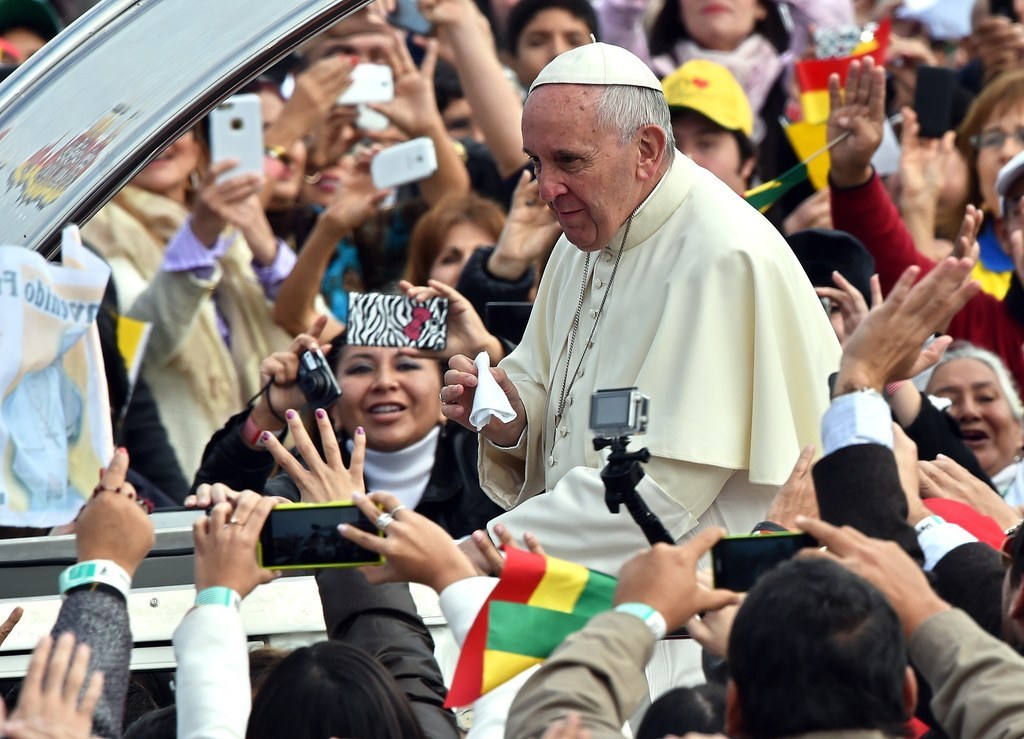 Another historic thing that happened during his time in Bolivia, though somewhat less momentous, was the Pope's visit to a Burger King. Yes, a Burger King.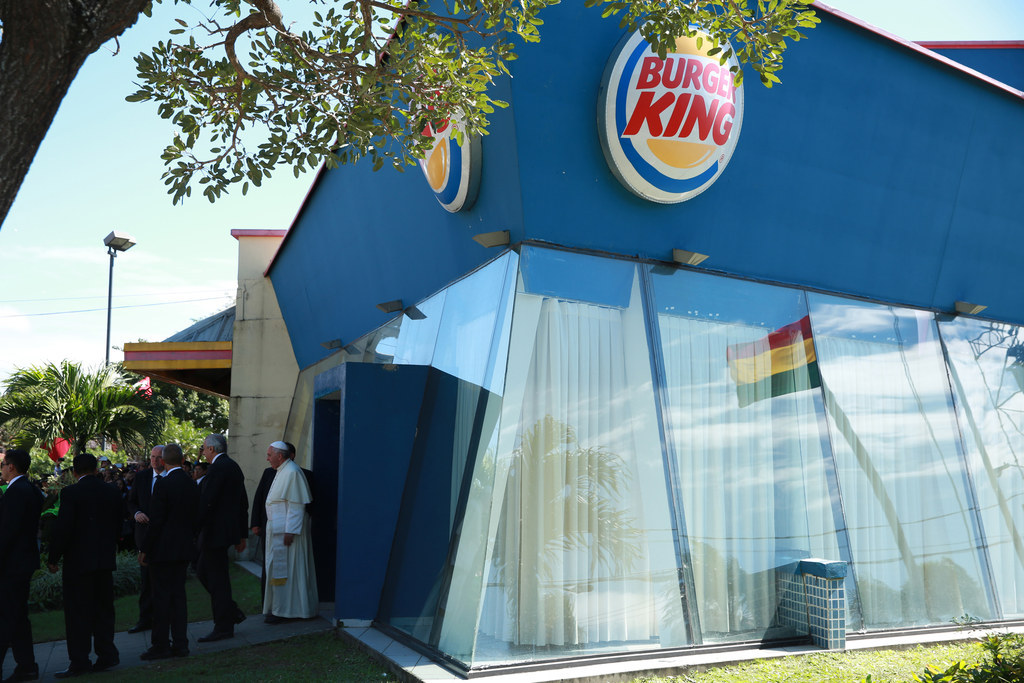 Turns out he wasn't hankering for a Whopper, but just needed a place to change before Mass.
The Santa Cruz fast-food joint was nice enough to put up some curtains to give the unpretentious Pope some privacy.
What a time to be alive.