On Wednesday, trading was suspended at the New York Stock Exchange as a technical glitch caused panic in the financial world.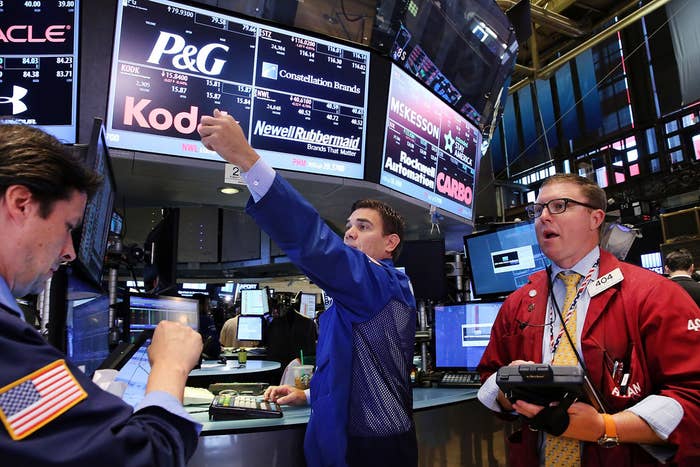 One of the first to get a quick breaking news story out was Thad Moore, an intern at the Washington Post's business desk.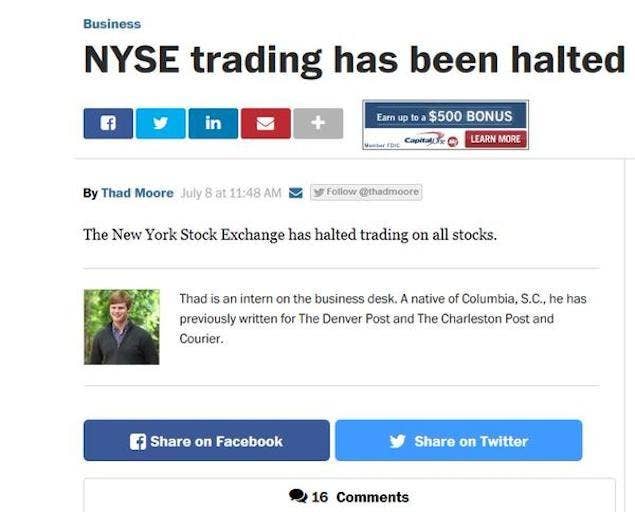 People seemed to love a lot about this story — its matter-of-fact headline, the fact that it was one sentence, and that it was such a major news event for an intern to seemingly break.
His short post, which was later padded out, left people hungry for more information.
But Thad's efforts didn't go unnoticed.
His quick-draw was the subject of a lot of praise.
People were impressed. Grateful, even.
Even New York Times reporters were tweeting about Thad.
He's now the newshound we all turn to in times of crisis.
The editor of Popular Mechanics practically demanded the Post make Thad a full-time employee.
#HIRETHAD
Meanwhile, this glorious screenshot continued to circulate on Twitter.
Thad was on the brink of something big.
As Eminem once said: "Listen, Thad. You only get one shot, do not miss your chance to blow. This opportunity comes once in a lifetime, yo."
People scrambled for comparisons, but Thad was an original.
"We are all Thad."
Naturally, people wanted to know how Thad was handling all this attention.
Well, Thad reacted to his newfound internet fame with a very well-mannered and humble response.
He did make sure to tweet that he didn't "break" the story, per se, but was grateful for the attention nonetheless.
But spare a thought for the Post's other business desk intern, who was probably out getting everyone coffee like a hero when the newsroom went into meltdown.
A bad day for trading. A good day for Thad.