Many homes were damaged or destroyed by the tornado, which injured scores of people.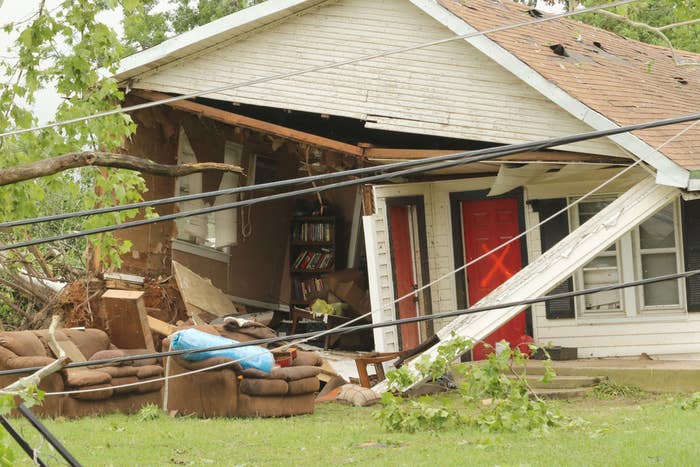 Two Van residents lost their lives in the storm: Brenda and David Tapley.
David was a former police lieutenant in Garland and also served as lay minister and council chair in Van's United Methodist Church. Brenda had once worked as a secretary for the church.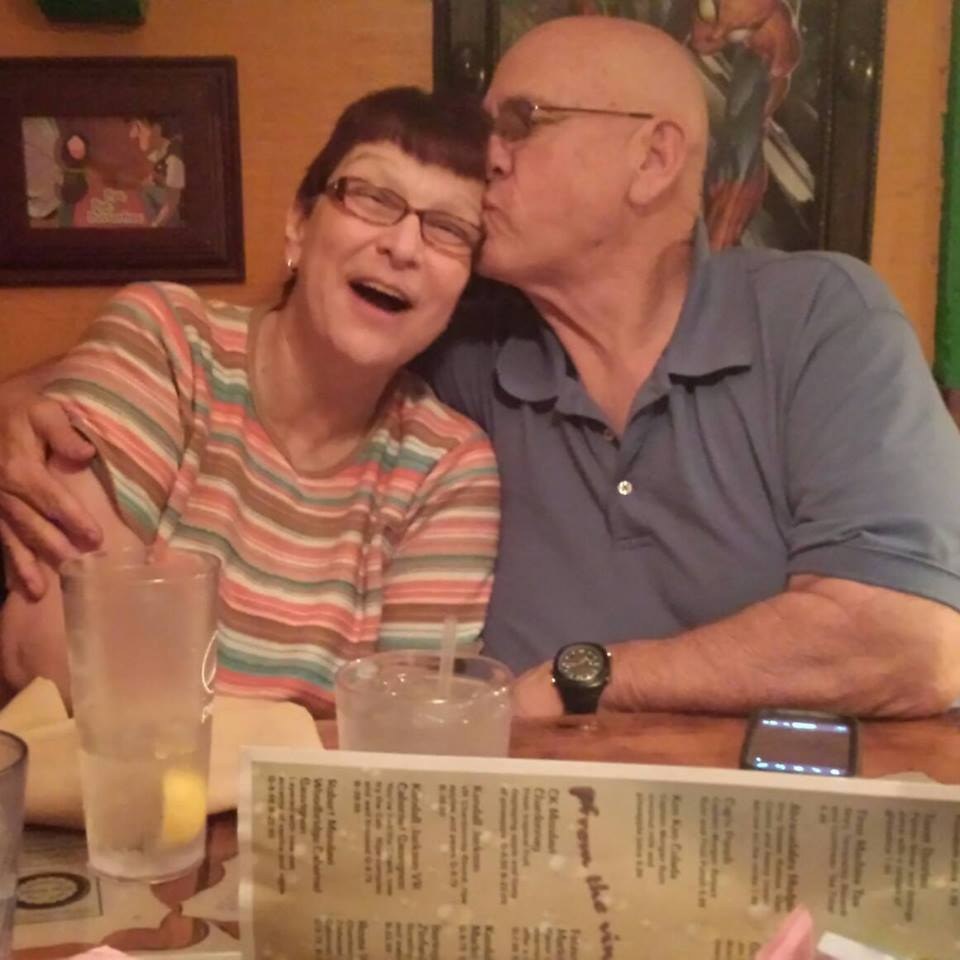 Neighbors told CBS DFW that two of the couple's dogs were also killed, but one miracle pup was found alive, curled up in David's arms.
The pair's niece, Cristie Tapley Brawner, told BuzzFeed News that loved ones searching the remains of the couple's house found David's bible laying in a field open to this page of scripture.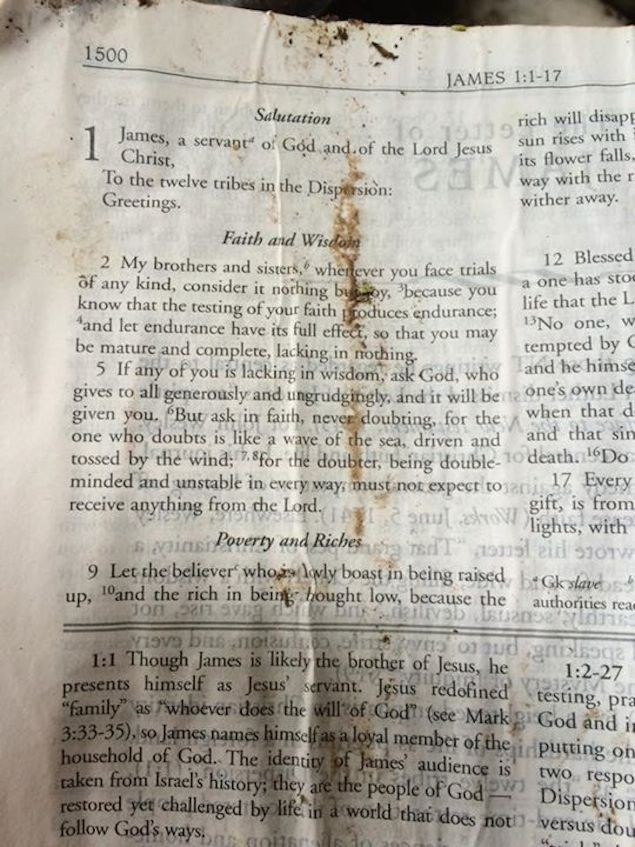 The passage on "Faith and Wisdom" from the Book of James, Chapter 1, reads:
"My brothers and sisters, whenever you face trials of any kind, consider it nothing but joy, because you know that the testing of your faith produces endurance; and let endurance have its full effect, so that you may be mature and complete, lacking in nothing.

If any of you is lacking in wisdom, ask God, who gives to all generously and ungrudgingly, and it will be given you. But ask in faith, never doubting, for the one who doubts it is like a wave of the sea, driven and tossed by the wind, for the doubter, being double-minded and unstable in every way, must not expect to receive anything from the Lord."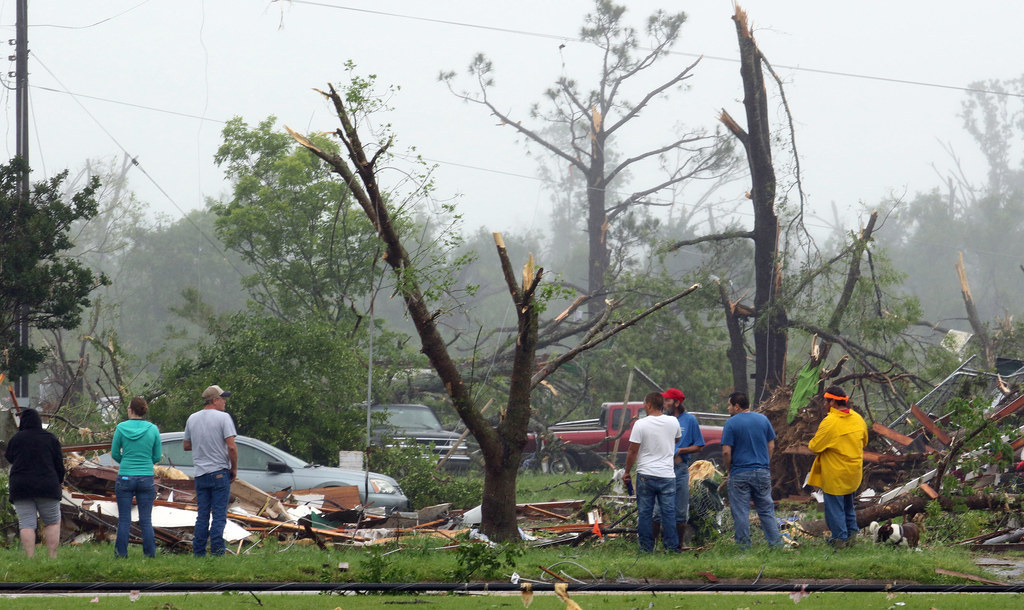 Writing on Facebook, Tapley Brawner thanked God for the "not-so-subtle reminder."
"I still can't believe my Uncle and Aunt are gone. Such strong willed, big hearted folks...just gone. As the day wears on the shock of it lightens and the pain of the reality sets in. I just continue to remind myself that they are together, husband and wife, in the presence of our God Almighty. While my friend collected a team of big-hearted volunteers to sift through the remains on the property before the next storm hit, my Uncle David's Bible was found laying in the field open to this scripture. Thank you dear Father for your not-so-subtle reminder. Please continue to remind me of the good times, the sound of their laughter, but not of this tragedy. Amen."
Other family members also found comfort from the bible. "Thank you, Jesus, for your message!" David's sister Charlotte Beasley wrote on Facebook.