Texas Officials Are Searching For "Affluenza" Teen Who Killed 4 In DUI Crash
Ethan Couch garnered national infamy when he got probation, not jail time, after lawyers argued his behavior was the result of "affluenza," or his parents spoiling him.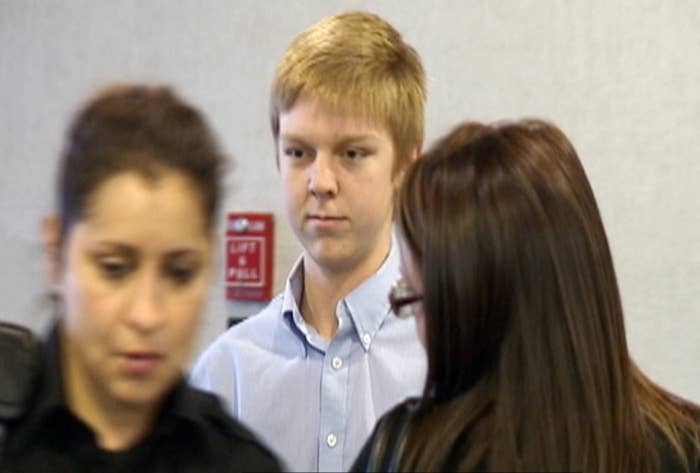 A Texas teenager who avoided jail time after killing four people in a drunk driving crash by arguing his behavior was due to "affluenza" — or being spoiled by his wealthy parents — is once again being sought by police.
Ethan Couch became known across the U.S. during his 2013 trial when a psychologist for his defense team testified the teen had "affluenza" due to his wealthy and dysfunctional parents encouraging his bad behavior. The then-16-year-old had crashed his truck while driving drunk after a party, killing four people who were working on a stalled vehicle on the side of the road and critically injuring two of his passengers.
Prosecutors had sought a 20-year jail sentence, but Couch was instead sentenced to 10 years of drug-and-alcohol-free probation, as well as rehab.
Earlier this month, however, footage was shared on Twitter purporting to show Couch, now 18, playing beer pong with friends. A man resembling Couch can be seen next to the table in a short-sleeved, button-down shirt cheering and clapping when another man jumps onto a table.
Randy Turner, chief juvenile probation officer for Tarrant County, told BuzzFeed News on Wednesday that a "directive to apprehend" has since been issued for the teen.
Couch's lawyers told ABC News that the probation officer has not been able to contact their client or his mother — another possible violation.
"We have recently learned that, for the last several days, the juvenile probation officer has been unable to make contact with Ethan or his mother with whom he has been residing," Reagan Wynn and Scott Brown said. "It is our understanding that the court has issued a directive to apprehend, to have Ethan detained because he is out of contact with his probation officer."
When he was sentenced in 2013, the Tarrant County Criminal District Attorney's Office told reporters the teen could face 10 years in prison if he violated the terms of his probation.