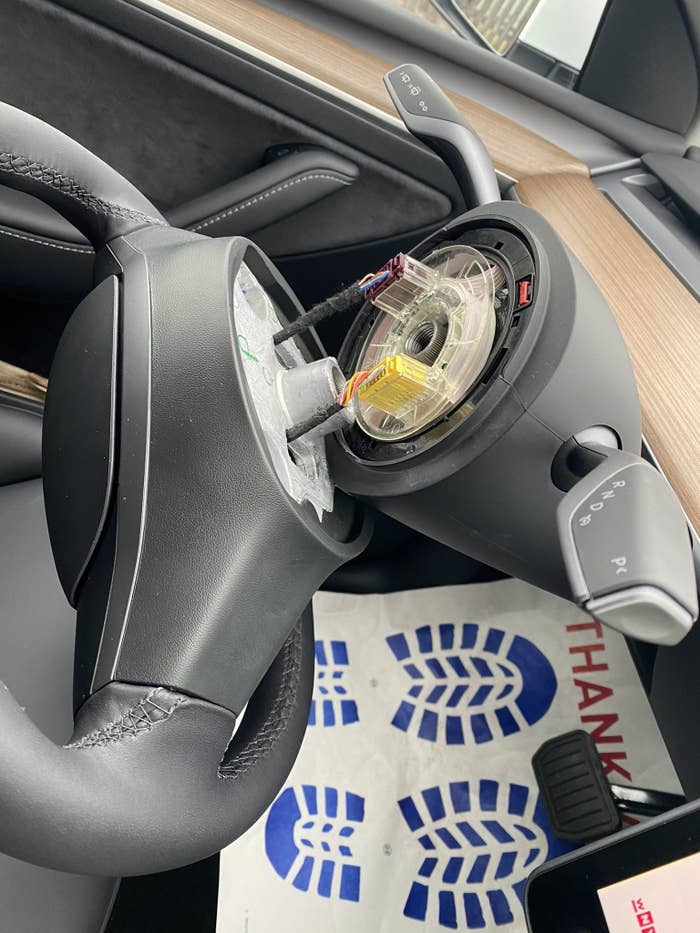 In an incident that seems ripped from the viral focus group sketch from I Think You Should Leave With Tim Robinson, US vehicle safety regulators are investigating complaints from drivers of Tesla's 2023 Model Y SUV that the car doesn't have a good steering wheel that doesn't fly off while you're driving.
In a document posted to the National Highway Traffic Safety Administration website, the agency's Office of Defects Investigation said it received two complaints about the electric vehicle.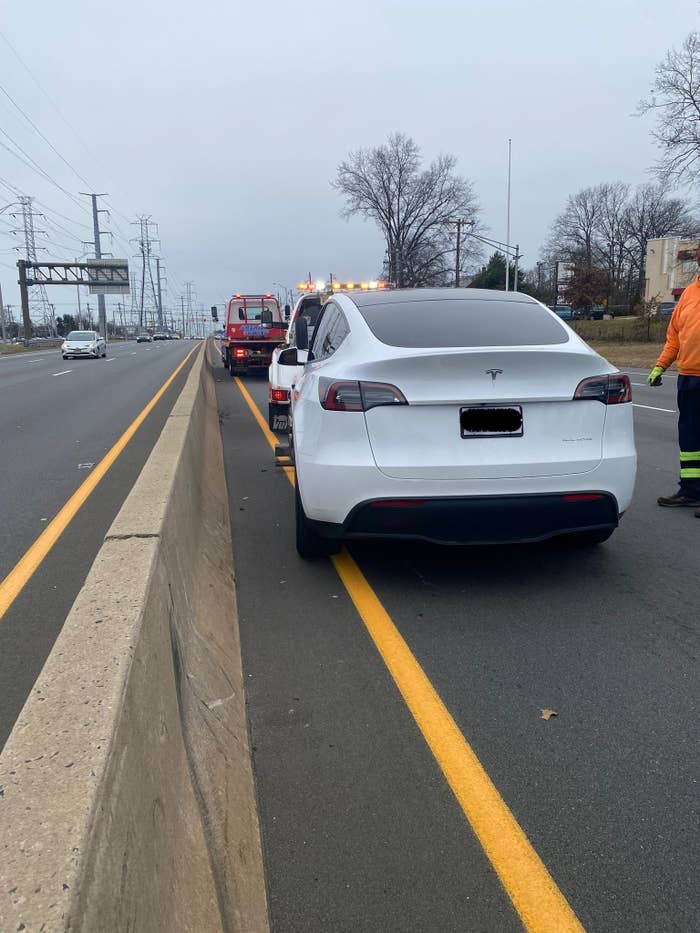 The regulators said both vehicles that experienced the issue were missing a retaining bolt that attaches the wheel to the steering column — a tiny but crucial mechanism that ensures the car would have a great steering wheel that doesn't whiff out the window while driving.
Officials estimate their investigation covers more than 120,000 cars from the model year.
One of the complaints came from New Jersey resident Prerak Patel, who told BuzzFeed News he'd been driving with his family on a highway on Jan. 29 just five days after purchasing his Model Y when the steering wheel suddenly detached.
He said that luckily the road was straight and there were no cars behind him in the left lane in which he was driving, allowing him to pull over safely.
"It was a horrible experience," Patel said. "I am happy that it will be investigated and hope no one experiences what I did."
Representatives at Tesla, which no longer has a media relations department, did not immediately respond to a request for comment.